Thanks to online shopping, I rarely have to spend time wandering through stores looking for things like household products. And after doing this for a few years, I've found that, overall, online prices are on par with those in-store. Plus, for me at least, the time saved and convenience of shopping online are big advantages.
Amazon is usually my first stop for everything, but I've noticed that some products – like household and drugstore items – can be outrageously high. So I created a list of my must have household items and decided to do a little price comparison. I visited Target, Walmart and Jet along with Amazon. I also checked in-store pricing at a nearby Target to make sure those matched the online prices. They did – and I assume the same goes for Walmart.
Note that these are non-sale prices without using coupons. One of the advantages of in-store shopping is that you can easily use coupons. Some online stores do let you enter coupon codes or ask for a price match if you found an item cheaper somewhere else.  However, doing either isn't that easy.  As for sale pricing, some sales are only in-store. But some sales are only online.  So it's a matter of timing no matter where you shop and over time, probably a wash. Now let's shop!
Toilet Paper
I've tried store brand, softer and stronger versions of toilet paper but always come back to Scotts 1000 rolls. I usually buy in bulk because there's nothing worse than running out of toilet paper. I did look for smaller packages – like a roll of 4 – but only Walmart offered smaller packages at a reasonable price ($3.94 for 4 rolls). As for bulk packaging, each store seemed to carry their own version – 27 or 24 rolls and Jet only had the tubeless version. Both Amazon and Walmart won the price war on this one but Target was just a penny a roll higher.
Tissues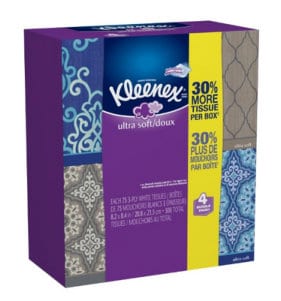 Is it me or have tissues gotten skimpy over the years? The skimpiness is why I only buy Kleenex Ultra soft. And I like those square boxes. But I don't need a ton of them so I look for packages of 4. Jet and Walmart were very close ($5.22 and $5.27 respectively) with Target running 50 cents higher. Amazon? Bulk only values there. A package of 4 tissues was a whopping $12.58!
Paper Towels

Bounty Select a Size is my choice and like tissues, smaller packages are fine by me. Walmart won with a package of 6 for $5.74. The others ranged from a little over a dollar to almost 3 times as much (Amazon, I'm looking at you!).
Dish Soap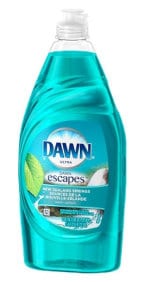 Ivory is my choice since it's the only one that doesn't make my hands itch but Walmart didn't carry it. So I priced Dawn 21.6-ounce dish soap. Walmart, Target and Jet were only pennies apart ranging from $2.72 – $2.76. Amazon's price was almost triple that at $7.40.
Dishwasher Detergent
I don't have a favorite brand and usually buy generic. But large package pricing for name brands is almost as cheap. Like paper towels, each vendor seems to have their own packing version. Amazon won this one with a 77 pod Cascade container at .207 cents per pod. But Walmart and Target were not far behind being only a fraction of a penny higher. Jet wasn't awful at 24 cents a pod for a container of 90.
Laundry Detergent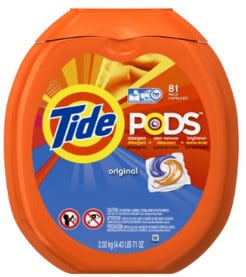 Tide Pods! Love them! And all 4 stores had good pricing on a package of 72 (around $17.99) but Jet won at $17.86.
Laundry Stain Remover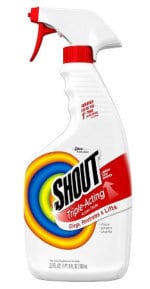 I must have my OxyClean Max Force but only Target and Amazon carried it (and Target won that by a landslide!). So I priced Shout 22-ounce spray. That and most other brands ran under $3 at Target and Walmart. Jet only had bulk/refill packaging. And Amazon's prices were sky high.
Bath Paper Cups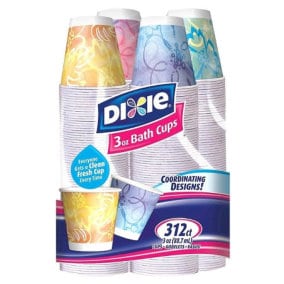 Maybe it's not eco-friendly, but I prefer disposable paper cups in the bathroom. Price is more important than brand and Target won on price with a package of 312 for under $5 (one and a half pennies each). Walmart and Jet were just a bit higher and Amazon was the loser at 3 cents each.
Bathroom Cleaner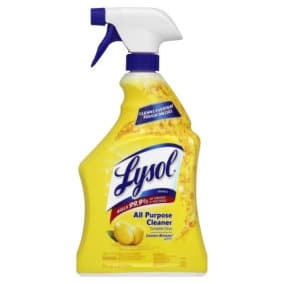 Since we're in the bathroom so to speak, let's price bathroom cleaners. Though not brand loyal, I do like Lysol products so I priced the 22-ounce spray. Walmart was the clear winner – just $2.27 a bottle. Target was slightly over $3 and Jet close to $4. Amazon was not so awful this time with a marketplace seller offering it for $3.57.
All Purpose Cleaner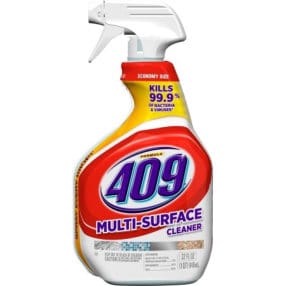 Maybe to make up for those paper bathroom cups, I've always used eco-friendly Formula 409. Once again, Walmart won on price for a 32-ounce bottle. Target was 30 cents higher and it was progressively pricier at Jet and Amazon.
Shipping
It's not a bargain if you have to pay a lot for shipping. Here's the scoop on each store's shipping prices and delivery times.
Amazon – Prime members ($99 a year) will get their order in 2 days. If not, orders over $35 are shipped for free and will arrive in 4-5 days unless it's from a Marketplace vendor where shipping time could be faster or slower.
Walmart – Free for orders over $50 with shipping time of 4-6 days – even with the annual $49 Shipping Pass which just removes the $50 minimum purchase.
Target – Free shipping over $25 and delivered in 3 -5 days. There is a rush option for $10 more. Red Card holders get 5% off their orders.
Jet – Free 2-day delivery for most items with an order minimum of $35.
Bottom Line
Totals for my shopping trip at each online store are below.  Note that totals based on prices at time of post and that current price and availability may vary.
Walmart – $56.87
Target – $66.65 ($63.32 for Red Card holders)
Jet – $70.81 (priced at no return rate and could be lower since prices decrease as you add more to your cart)
Amazon – $98.60
And where will I do my shopping now? I'll continue buying toilet paper and any other bulk items at Amazon just so I don't have to lug around big packages. But though some items were slightly higher, Target is my choice for everything else because they have all my brands (Ivory and OxyClean Max Force!) at reasonable prices. Plus I've got a Red Card and get that extra 5% savings.