Important Note: When you buy through our links, we may earn a commission. As an Amazon Associate we earn from qualifying purchases. Content, pricing, offers and availability are subject to change at any time - more info.
Ah Wednesdays – not called hump day for nothing. But don't worry, we have you covered with this comprehensive Wednesday Food Deals list that brings you the best in food and drinks offers to suit every taste, and which will surely get over the hump smoothly! These deals are a great way to save time and money every day of the week.
---
Advertisement
---
Looking for free food? Try our free food samples guide here.
General Tips
Before we get to the list, here are a few more tips that can elevate your weekday savings on food and drinks at any restaurant:
Sign Up for Rewards
Rewards programs are probably the best ways to score food freebies. You will often get a free meal simply for getting a joint's app and signing up for their Rewards programs. Rewards members also typically enjoy free birthday offers, and may receive BOGO coupons and other discounts on a regular basis.
Check Social Media
Social media has become a great platform for promoting free deals and special offers. Be sure to follow your favorite food chains to stay up to date with their deals, be the first to know about limited time offers, and even sometimes score freebies when you engage by liking, commenting and sharing.
Phone Ahead
Phoning ahead is as easy as it gets when you would like to check in on your favorite establishment's offers for the day. It guarantees you will receive accurate information for your exact location, and you can book your seats, or place your order for your delivery or collection in a flash.
Note: For many of the offers below, you should phone ahead to make sure they are valid for your location to avoid wasting time:
Now, on to the Wednesday Food deals!
Applebee's
Head to Applebee's to break up the monotony of the week with their 2 for $24 offer including an appetizer and two entrees of your choice. You can see Applebee's specials here.
Bakers Square
What could be better for getting over the hump than a nice piece of pie! Head to your local Bakers Square restaurant for Pie Rush Wednesday every week, and score a free slice of pie with any entree and beverage purchase. This offer is valid from 10:30 am to close, making it the perfect option for lunch or dinner + free dessert!
Bertucci's
Bertucci's is the place to be for a midweek date night. They have an inviting Wine Dinner on Wednesdays which includes a 3-course meal and a glass of wine for only $49 for two! While there, you can also take advantage of their daily Happy Hour which is good from 3-7pm, Mondays to Fridays, in the bar or patio area. Happy Hour features 7 different starter dishes for $7 and specials on drinks too.
BJ's Restaurant
Every day is a good day at BJ's Restaurant thanks to their daily specials on food and drinks. Head to BJ's on Wednesdays to scoff down on $11 Loaded Burgers plus Unlimited Fries! They also have a half off wines special, and a daily Happy Hour from 3–7pm and again from 10 pm to close.
Black Angus
Take it easy by heading to Black Angus on Wednesdays for a free slice of Mud Pie, or any other dessert, with a Prime Rib entree purchase, and 1/2 off a bottle of wine if you'd like! You can find these specials as well as other deals on their offers page.
Bob Evans
Start the day right at Bob Evans with their delicious traditional breakfasts menu (or enjoy anytime of the day as these are all day breakfast options). Choose from the Big Egg Breakfast for $10.19 with 3 eggs, bacon or sausage, and your pick of side and biscuits; The Rise and Shine for $10.29 featuring 2 eggs, bacon or sausage, and your pick of side and biscuits; the Banana Nut Farmers Choice for $13.19 which comes with 2 eggs, bacon or sausage, and your pick of side and 3 banana slice pancakes; or the Double Meat Farmer for $13.79 which comes with 2 eggs, sausage, bacon, a side and hotcakes or French Toast.
Boston Market
Check Boston Market online on Wednesdays as they typically have coupons available for BOGO deals and more.
Brann's Steakhouse
Put the first half of the week behind you when you head to Brann's Steakhouse and sip on drink specials with their Every Day Happy Hour starting from only $3.99! Happy Hour is 3-6pm and again at 9pm to close, depending on location.
BRAVO! Cucina Italia and BRIO Italian Grille
Unwind at BRAVO! Cucina Italia and their sister restaurant BRIO Italian Grille with $5 Martinis on Wednesdays. They also have a Happy Hour on weekdays from 3-7pm featuring 6 items available for $6, and a scrumptious Happy Hour Burger. These specials are for dine-in only at select locations.
Buca di Beppo
Looking to feed a whole family? Stop by Buca di Beppo to enjoy their Daily Meal Deal available for to-go or delivery, only for $33 to feed 3 people, or only $50 to feed 5. The perfect way to spend a night in and avoid dishes!
Burger King
You can never go wrong with some good old Burger King. Check the BK app daily for great coupons that score you discounts, BOGO deals on burgers and lots more.
Carvel
Stop at Carvel if you have a sweet tooth craving. Carvel Ice Cream offers a free Classic Soft Serve Sundae when you buy another every Wednesday. Best of all, no coupon is required.
Cheesecake Factory
Head to the Cheesecake Factory to snack on appetizers and plates starting at about $6 with their daily Happy Hour from 4-6pm. These offers are only available in the bar area only. Check your Cheesecake factory's menu online for their exact options and prices, and be sure to sign up for Rewards here.
Chevys Fresh Mex
Take the kids out to Chevy's Fresh Mex on Wednesdays as they have a great deal on kids' meals. Kids aged 12 and under score a full Kids' Meal for only $1 for each adult entree purchased! You can also enjoy Happy Hour deals from 3 pm close Monday through Saturday, and all day on Sunday (valid only in the Cantina or bar area). Happy Hour specials include food and drinks for $4, $6 or $8.
Chili's
Stop by Chili's to enjoy their 3 for Me lineup featuring a beverage, appetizer, and entree starting at only $10.99. Some of the delicious entrees to choose from include an Old-Timer with Cheese, Big Mouth Crispy Chicken Sandwich, and others. See the 3 for Me deal and other promos here.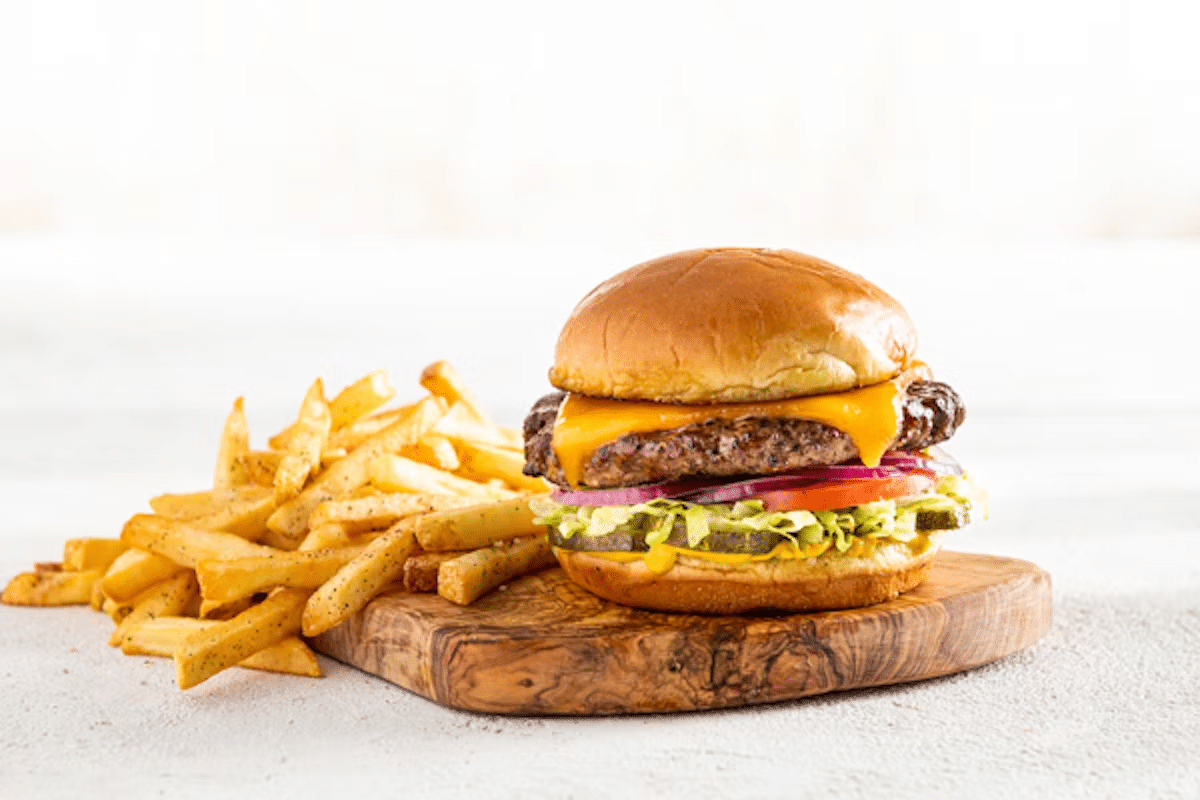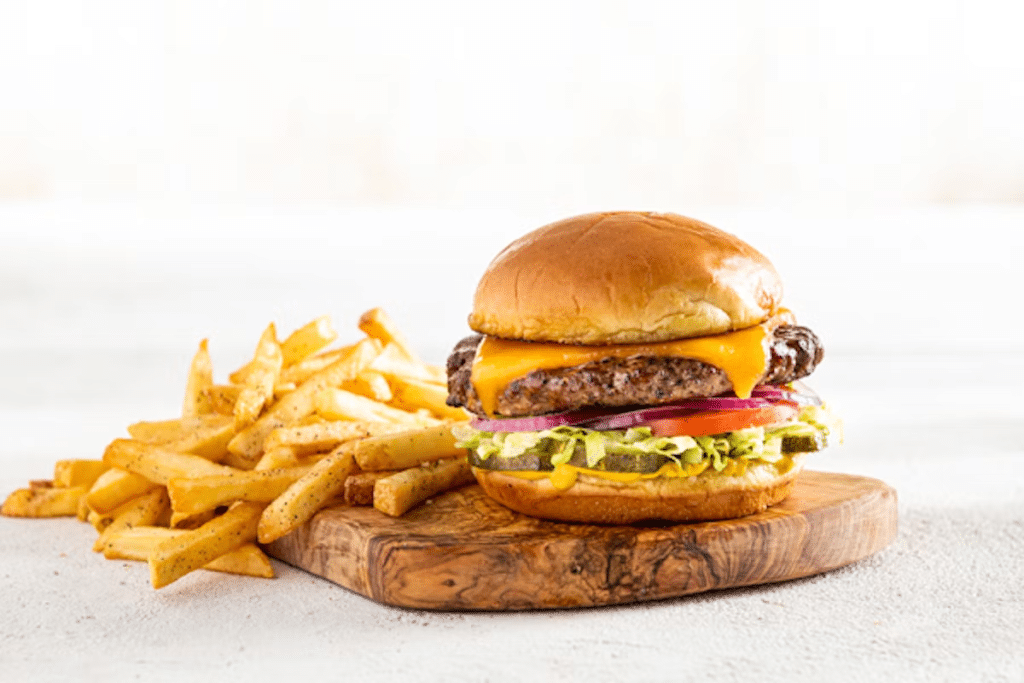 Costco
Hungry? Costco has their Everyday Hot Dog Special with a quarter-pound Kirkland Beef Hot Dog and a fountain drink for only $1.50 (a price which has remained unchanged for decades). And if you prefer, you can opt for a slice of pizza for only $1.99.
Cotton Patch Cafe
It's family night out on Wednesdays at Cotton Patch Cafe. Enjoy a Kids Eat Free Meal with the purchase of a $10 or more adult entree, for dine in only. Cotton Patch also has their $7.99 Signature Special on weekdays. Entree choices for the Signature Special include Chicken Fried Steak, Chicken Alfredo Pasta, Chicken Fried Chicken and Meatloaf.
Cracker Barrel
Cracker Barrel serves up a deliciously comforting Southern lunch starting at only $8.49. These satisfying lunch specials are valid at most locations on weekdays. The Wednesday special is Broccoli Cheddar Chicken. They also have you covered for dinner with their Daily Dinner Deal starting from around $12.
Dave & Buster's
Dave & Buster's has a Happy Hour that you can enjoy from 4-7pm, Mondays through Fridays. Happy Hour includes deals on food and drinks. Plus, there is the attraction of half-priced games most Wednesdays!
Dunkin'
Dunkin' Rewards members can score a great variety of specials every day now through January 31st. This includes scoring a classic donut for only $1 when you purchase a medium or larger coffee. See more Dunkin' deals here!
El Fenix
If you have an El Fenix Mexican Restaurant near you, stop by on a Wednesday to enjoy the Enchilada Plate for half price at select locations. There are different plates to choose from including 2 Hand-Rolled Cheese, or Chicken or Beef Enchiladas, served with rice and beans. You can take a look at the current specials as they post them on their Facebook page.
Famous Dave's BBQ
Famous Dave's for their Famous Deals available Mondays through Thursdays. Wednesday's Famous Deal is a $5 Smokin' Sandwich with Georgia Chopped Pork, BBQ Pulled Chicken or Texas Beef Brisket ( for an extra +$1).
Firehouse Subs
A sub is a great way to get over hump day. Stop at Firehouse Subs to enjoy their satisfying Daily Specials for only $8.49 at most locations (prices may vary). On a Wednesday, enjoy a New York Steamer Sub. You can stay up to date with FireHouse Subs Daily Sub Specials and other updates here.
Fresh Market
Lunch is one less thing to worry about this Wednesday when you head to a Fresh Market for their Daily Lunch Value Meals featuring a sandwich, chips and a beverage for only $9.99. Choose between the Reuben, Italian panini, or Turkey and Swiss sandwiches. You can also get dinner for a family of 4 with Fresh Market's "Little Big Meal" for only $25.
Genghis Grill
Genghis Grill has a great offer for teachers and students to take advantage of: students and teachers score $2 off every Wednesday at select locations! All you have to do is show your school ID/ badge to get the discount. Please note that the offer is for dine-in only.
Glory Days Grill
Feeling hungry? Head to Glory Days Grill for their Rib Wednesday special to chow down on a half portion of baby back ribs, served with a side of cornbread as well as seasoned fries- all for only $11.99! Glory Days Grill features great food and drinks specials every day on weekdays.
Granite City Food & Brewery
Fuel your way through hump day and the rest of the week with Pasta Wednesday at Granite City Food and Brewery. Pasta Wednesday features All You Can Eat Signature Pastas, Salad and Garlic Bread for only $12,. You can also wash that down with a 1/2 price bottle of wine. See more of Granite City Food and Brewery's Daily Deals here.
Hickory Tavern
If you are in the mood for chicken, stop at Hickory Tavern for their special on chicken wings and their special on wine on Wednesdays. Enjoy the wings from 4-9pm at participating locations. The wines are also half price for Wine Down Wednesday.
Huddle House
Enjoy the sweet treat you deserve at Huddle House when you score a free waffle with the purchase of a minimum $6 entree!
IHOP Specials
Enjoy IHOP's IHOPPY Happy Hour from 3-10 pm every day, Wednesdays included, to score $6 entrees and snacks and side dishes from only $4. Find other IHOP deals by signing up here.
IKEA Restaurant
Head to IKEA Restaurant for great specials Monday through Thursday at most locations. On Wednesdays, the special is two kid's entrees free with the purchase of adult entrée.
Jack's
Sometimes all you crave is a good burger. If that's the case, head to Jack's on Wednesdays to score a Hamburger and Regular Fries for only $3.49! Jack's has daily specials Mondays through Fridays, and they are valid for in-store or online orders.
Jack in the Box
Get the Jack in the Box app now to score coupons every day! Simply log into the app daily and check your offers as you could have coupons for discounts and BOGO deals on tacos, burgers and lots more.
KFC
If you are craving comfort food, head to KFC where they currently have a promo on Chicken Pot Pie for only $5 daily – Wednesdays included!.
Kona Grill
It's midweek date night at Kona Grill. They have a nice Date Night menu for only $39 per person, valid Sunday to Wednesday nights. The menu features one starter to share, 2 entrees, and a shareable dessert. Options on the menu to choose from include Lobster Toast, a Sushi Board, and more.


Little Caesars Pizza
Check Little Caesars online or on the app for coupons daily which may include coupons for a 3-topping large pizza for only $7.99, a 2-topping Detroit Style Deep Dish Pizza for $9.99, as well as 15% discount off your total order!
Melting Pot
Really indulge and enjoy a time of company and food With Melting Pot's BFFF special every Wednesday. The 3-course BFFF dinner is usually around $35 per person, with the option to add an entree from the regular menu for an additional $12 per person. This scrumptious feast includes cheese fondue with prosciutto, summer sausage, French baguette, pretzel bread, honey wheat bread, and seasonal veggies and fruit for dipping. Add in a salad of choice and end things on a sweet note with a chocolate fondue and more appropriate BFFF Dippers including macaroons, créme puffs, brownies, blondies, Rice Krispies Treats, pound cake, Oreo-dusted marshmallows, and fresh strawberries, banana, and pineapple.
Miller's Ale House
In the mood for some seafood? Stop by Miller's Ale House on Wednesdays to grab a Snow Crab plate for just $19.99. Miller's has weekday specials from Monday to Thursday.
O'Charley's
Stop everything and head to your local O'Charley's to enjoy their Welcome Home Entree Wednesday Special for only $10. Choose between New Orleans Cajun Chicken Pasta, Southern-Fried Honey Drizzled Chicken, Buttermilk Fried Shrimp, or Balsamic Glazed Chicken. They also have an online special on their Chicken Tender Family-Style Meal for only $25.
Olive Garden
Head to Olive Garden for your lunch break to enjoy daily specials on lunch before 3pm, starting from only $7.99.
On the Border
Get lunch size portions of chicken fajitas, Mexican rice and your choice of beans for only $9.99 at On the Border on Wednesdays! It's good at most locations, so just call ahead to be sure and to also check the price as it may vary.
Pizza Hut
Pizza Hut has a tempting special on "Melts" for only $6.99 every day. The Melts are two folded slices of Pizza Hut's Thin N' Crispy which is then stuffed with an assortment of yummy toppings.
Popeyes
Popeyes always has coupons in the app or online. Check back daily for specials such as the $6.99 3 pc Tenders Combo and the 5 piece dinner for two for only $9.99.
Quiznos
Quiznos has a daily Toasty Deal of the Day: an 8-inch sub for only $6.50. On Wednesdays, the Baja Chicken Sub is on special. See the other deals available on the Quiznos Homepage.
Red Lobster
Red Lobster is the place to be if you are feeling extra hungry. Wednesdays stand out with the Steak and Lobster Deal for $24.99. You get to wolf down a wild-caught lobster tail, 7 oz sirloin steak and two sides. Dishes are also done as this is for dine-in only.
Red Robin
Take advantage of Red Robin's Wednesday Deal where you get 50% off Kids Meals with the purchase of an adult entree. Best of all, you can score up to 4 Kids' Meals at the half-price discount. You can also enjoy the offer when ordering online by using the promo code KIDSMEAL50 when you checkout.
Ruby Tuesday
Treat yourself to a decadent order of half-rack Baby Back Ribs and fries for only $11.99 on Wednesdays at select Ruby Tuesday locations! You can also upgrade to a full rack of ribs for an additional $6. Please note that this offer is only valid on Wednesdays after 4pm, and is for dine-in and to-go orders.
Shari's
Satisfy your sweet craving with a free slice of pie at Shari's on Wednesdays, valid when you purchase any adult entree! Check out the Shari's website for more info. Better yet, you can also enjoy this special online by using the promo code FREEPIE when you place your order.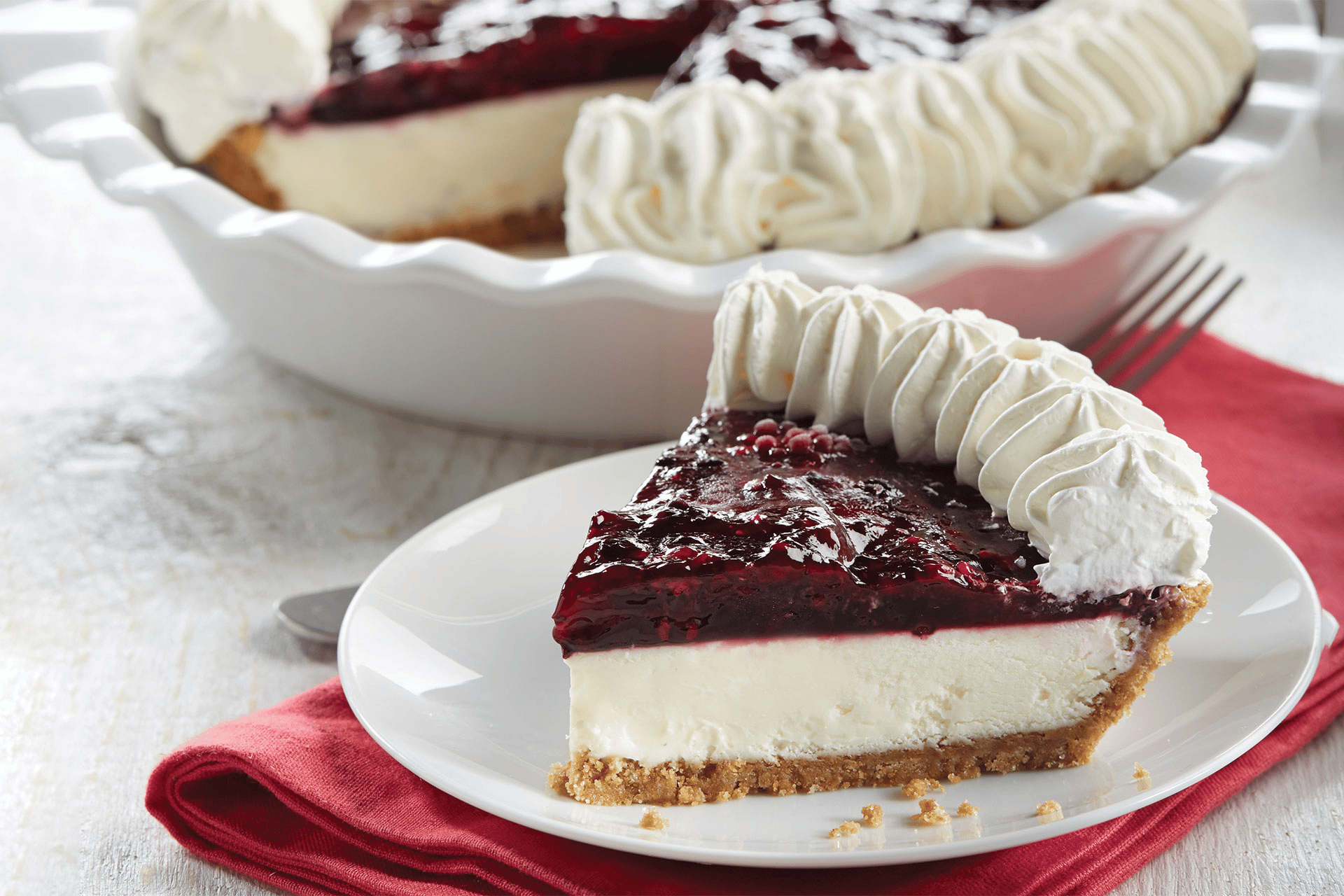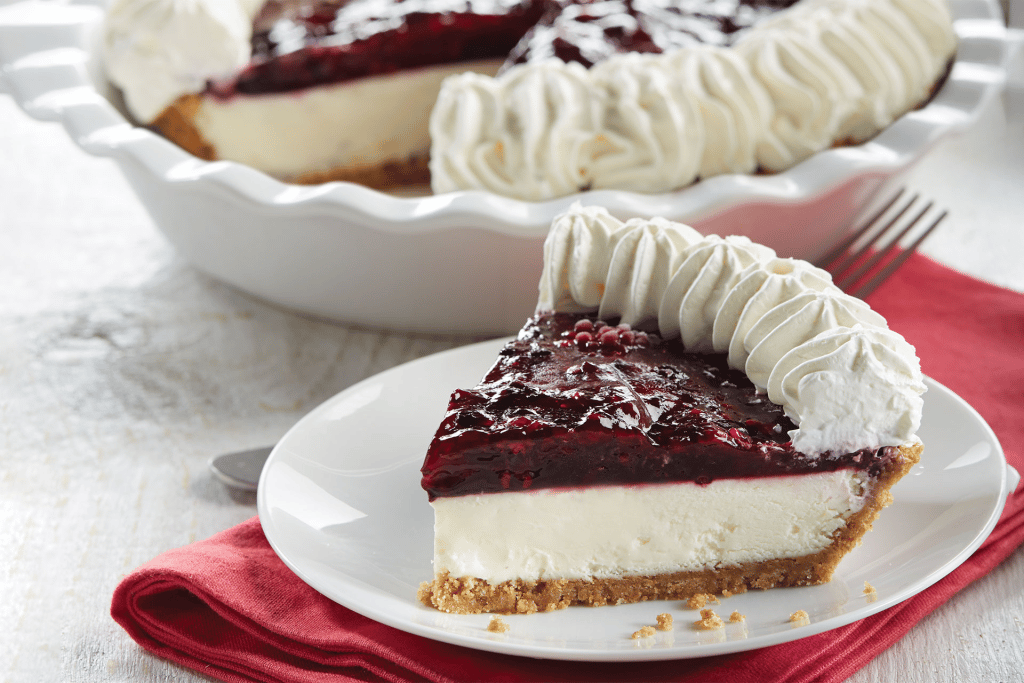 Smashburger
Treat the little ones to a free Kids Meal at Smashburger on Wednesdays. Simply order any full adult meal with entree, side and a drink; and you will get the kids meal free. Take note that this offer is good for in-store only and applies to kids ages 12 and under only.
Smokey Bones
Get double the deliciousness at Smokey Bones with their BOGO offers Mondays through Thursdays. Buy one Pulled Pork Platter and get another free every Wednesday.
Subway
What could possibly sound more delicious than a sub from Subway! The chain has daily offers, and on Wednesdays that's the Turkey Breast Sub for just $3.50.
Togo's
Togo's Sandwiches has a daily special which includes a 6-inch regular sandwich for only $6, and the option to add a 20 oz fountain drink for only $1.95. The sandwich on Wednesdays is scrumptious The Italian.
Village Inn
Have a sweet treat at Village Inn when you score a free slice of pie with the purchase of an adult entree! This offer is valid only from 10am – 10 pm every Wednesday.
Wendy's
Check the Wendy's app daily for great coupon offers which may include free large fries with orders of $10+ and more.
Which Wich
It's Wicked Wednesday at Which Wich, and that means treating yourself to a Regular Wicked sandwich for only $5 or $6, varying by location. This incredible sandwich is loaded with turkey, pepperoni, bacon, ham, and roast beef, as well as your choice of three cheeses and any additional toppings.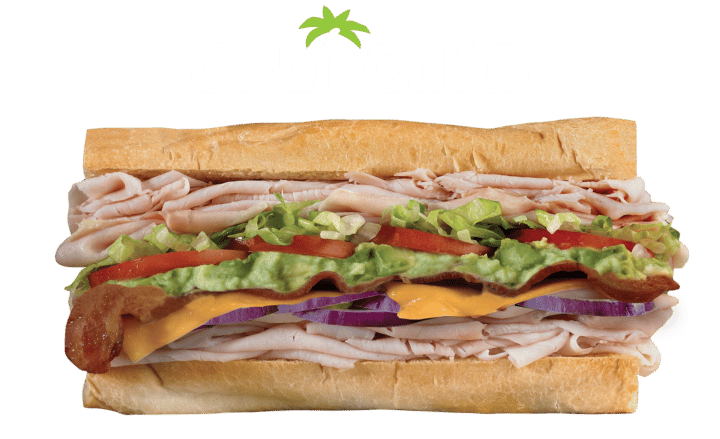 Wing Zone
Get your fix of chicken wings when you swing by Wing Zone and score a Boneless Wings Basket with Fries for just $7.50.
Yard House
Unwind at the end of your day at Yard House, and enjoy their daily Late Night Happy Hour with specials on drinks and appetizers. Some of the Happy Hour deals include $2 off drinks, $3 off wine, and $4 off Half Yards. You can get more information on your local Yard House's Happy Hour here, and be sure to check your locations exact hours and deals.
Enjoy!