All The FREE Magazine Subscriptions By Mail (May 2022)
There are always free magazine subscriptions that you can claim online every day. Most of these are physical by snail mail magazines, any digital magazines are marked as such.
---
Advertisement
---
What makes our list different? We frequently test if the offers actually work while all the other lists out there waste your time with non-working magazine offers.
We put all the working free magazine subscriptions in one list for you, see the list below:
Here is the list of free magazine subscriptions that are currently active:
That's all for the free magazines! If you like this list, please share with your friends!
See any expired offer? I don't test the entire list every time I add new magazines because some of them require you to sign up before you see it's expired. If you notice any free magazines that have expired that I missed, please send an email to magazines-list@yofreesamples.com so I can remove them ASAP.
What to expect when signing up? These offers are no strings attached free magazines, however some require you to take a survey in some cases to claim the magazine. Surveys are usually for free magazines from Mercury Magazines, Tradepub/FreebizMag, Value Mags, Reward Survey & Rewards Gold. These surveys are likely a way to deal with the magazine auditing bureau so they can juice their "paid" circulation numbers as you are "paid" for your time to take a survey but that is just a guess and not verified. Also, make sure you want to order them as it can get overwhelming if you sign up for 10 magazines at once for example. One downside is that some of them send you marketing emails afterwards.

Last updated: May 15, 2022
* Most of these free magazine offers are for the US Only or select US states. There is usually a limit of one free magazine per household. While magazine supplies last. Magazine offers may or may not come depending on if the company can fulfill the magazine or any reason up to their discretion at all.
How to Get Free Magazines Online
Are all online magazines free?
No, but there are hundreds of periodicals in every genre that you can get for free. Plus, even some of the more exclusive magazines offer limited amounts of free content on their websites.
How can publishers afford to give free magazines away?
Publishers get a lot out of the deal, including your name and email address. Plus, all online magazines include advertisements, some of which are like video ads that you have to watch for a few seconds before the content loads.
Do readers need to have a smartphone or other mobile device to get free mags?
You don't need a smartphone, but the vast majority of free online magazines offer mobile-friendly service. However, you're good to go if all you own is a desktop computer.
Do you want access to free online magazines? If so, you're in luck because there are plenty of resources in the digital age for magazine lovers. Here's the short version of the situation. In the days when all magazines were in print, subscriptions could be costly, and there were no alternatives for readers who liked to stay current on politics, sports, fashion, entertainment, science, business, and dozens of other topics.
Now, online magazines face stiff competition from millions of free websites where people can read as much as they want, like news websites, special interest sites, and more. So, if you want free magazines to read online, all you need to know is where to go for them and how to request them.
The following summary will give you all you need to know about free online magazines, no matter what your favorite topics or subjects are.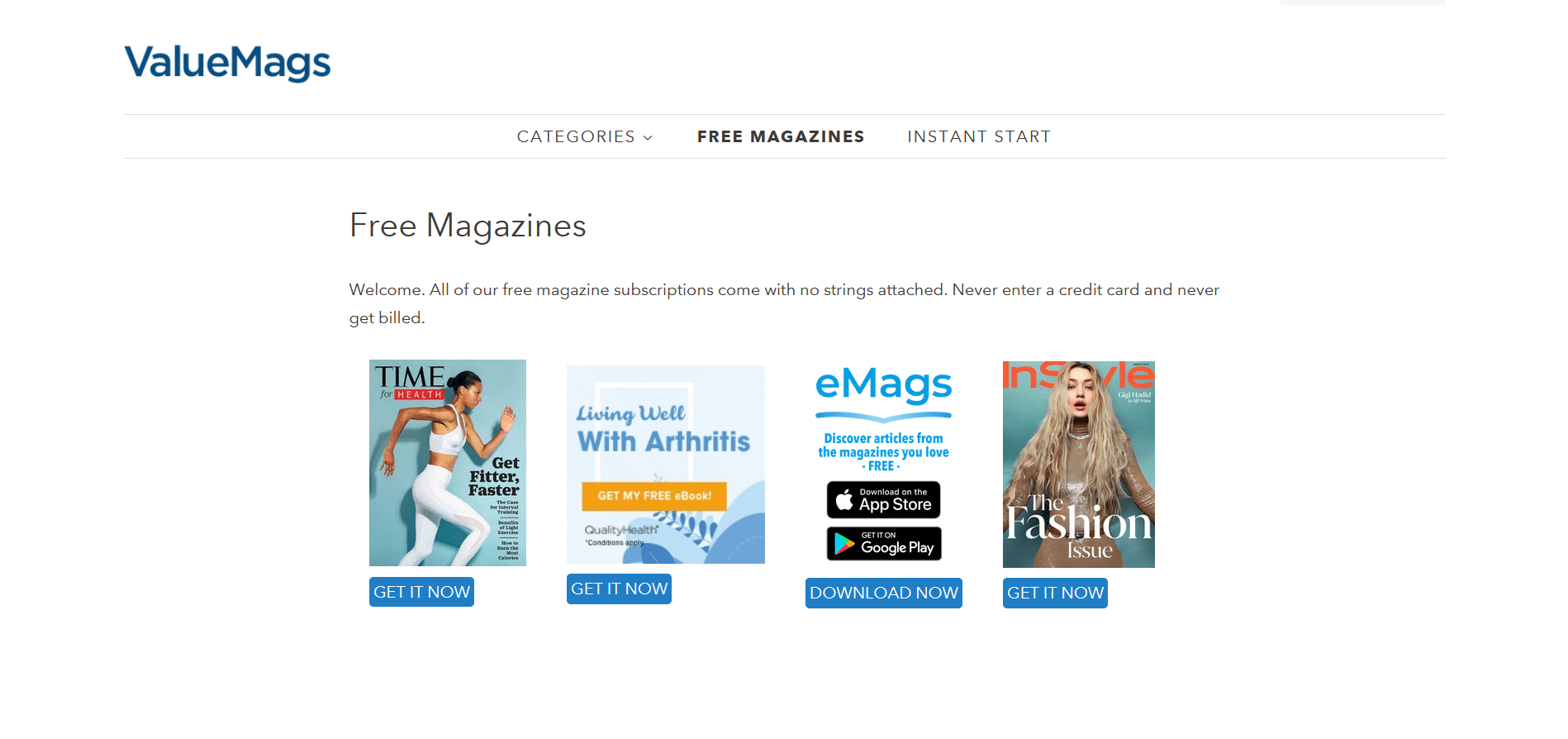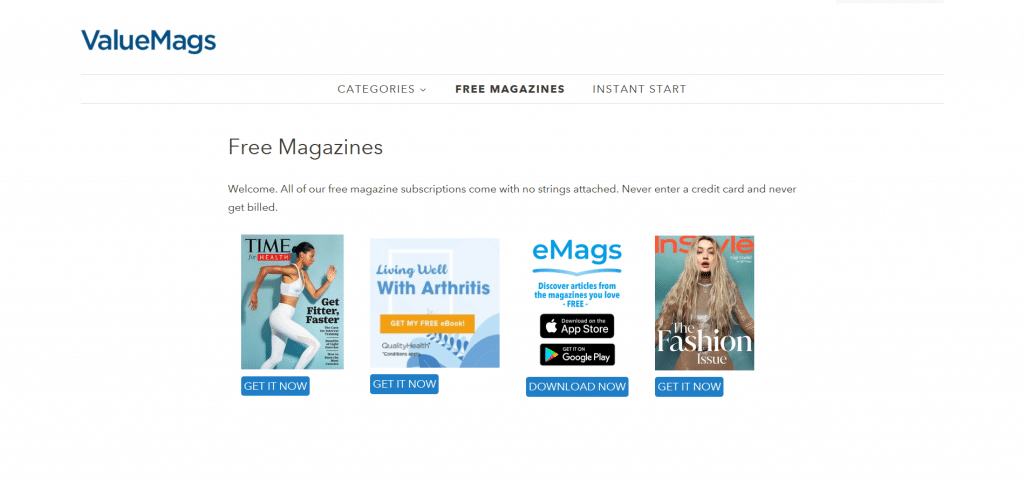 At ValueMags, one of our personal favorites, the site design is simple and arranged with your convenience in mind. As soon as you arrive at the main page, click on the "Free Magazines" tab at the top.
You can browse through countless free magazines, and all you have to do is give an email address. There's one small catch. You'll also need to agree to receive promotional (spam) emails from the site occasionally.
For what you get, it's a very small price to pay. As soon as you create a personal account and click on a magazine, it is sent to your email inbox, and you can read it immediately.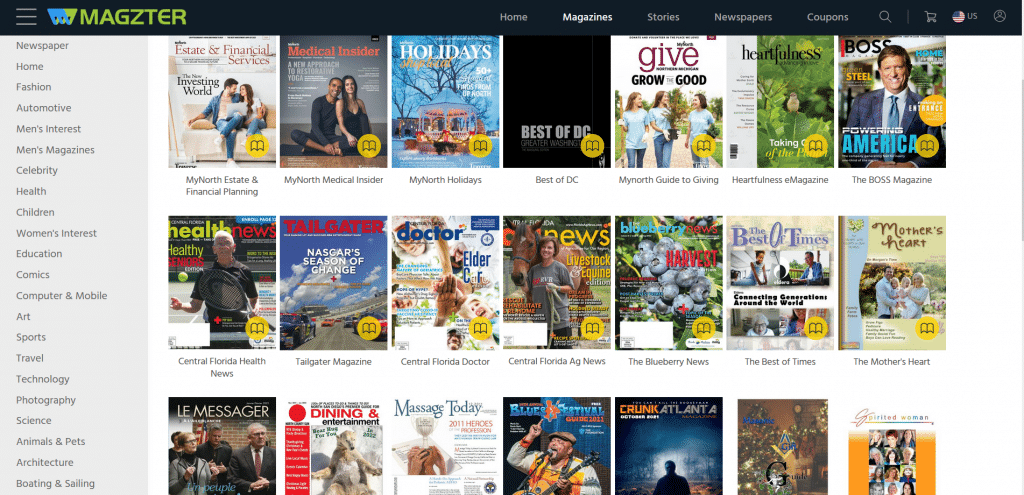 At Magzter, the "digital newsstand," you can read hundreds of free periodicals. However, once you land on the website's main page, you much click on the words "Top Free," which is the fourth category down in the left-hand side list of topics.
After you click "Top Free," you'll instantly see page after page of titles, with publications in every conceivable area of interest. You don't need to give a bunch of personal info, but you do need to create an account via an email address. After that, read to your heart's content.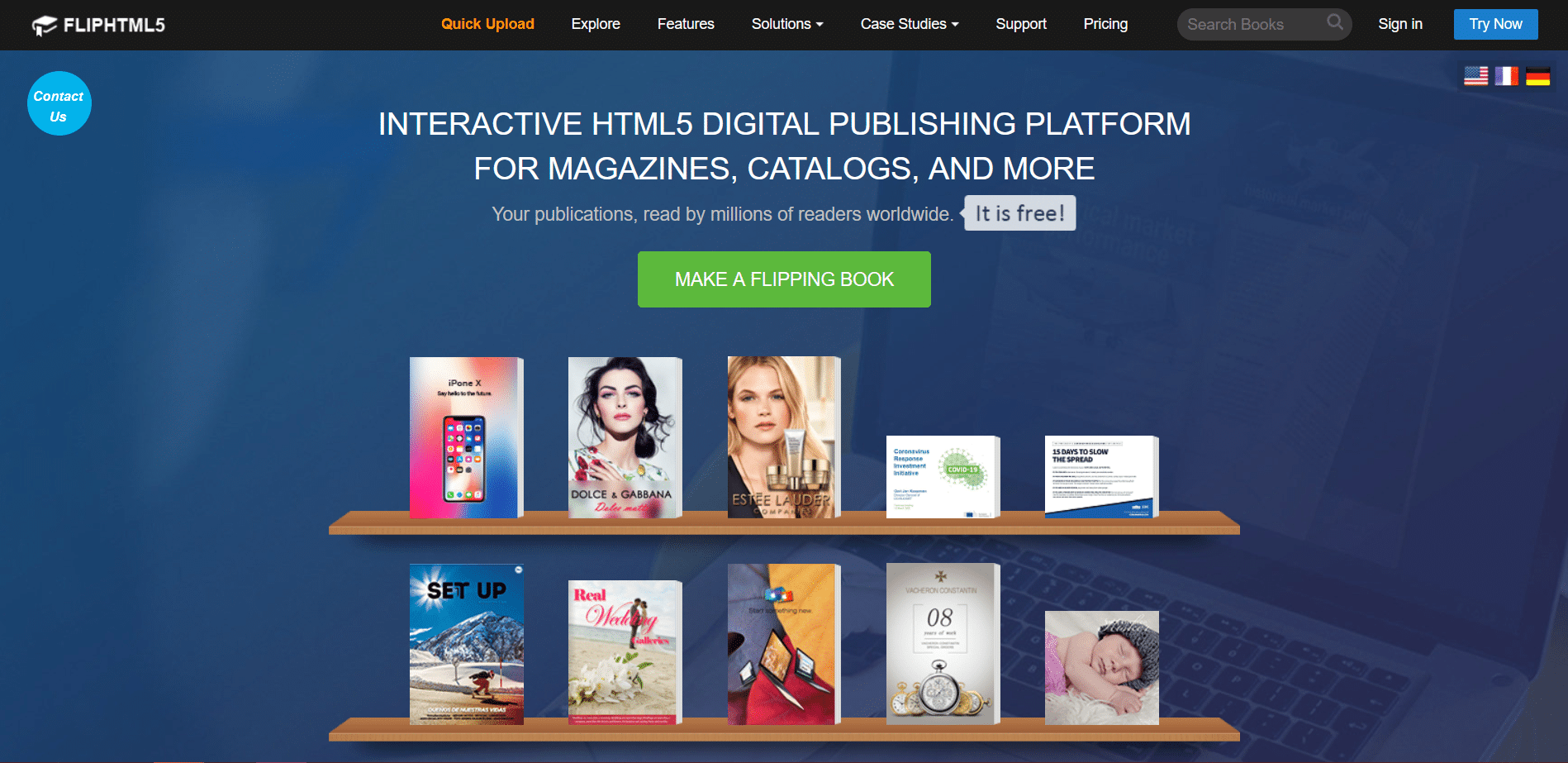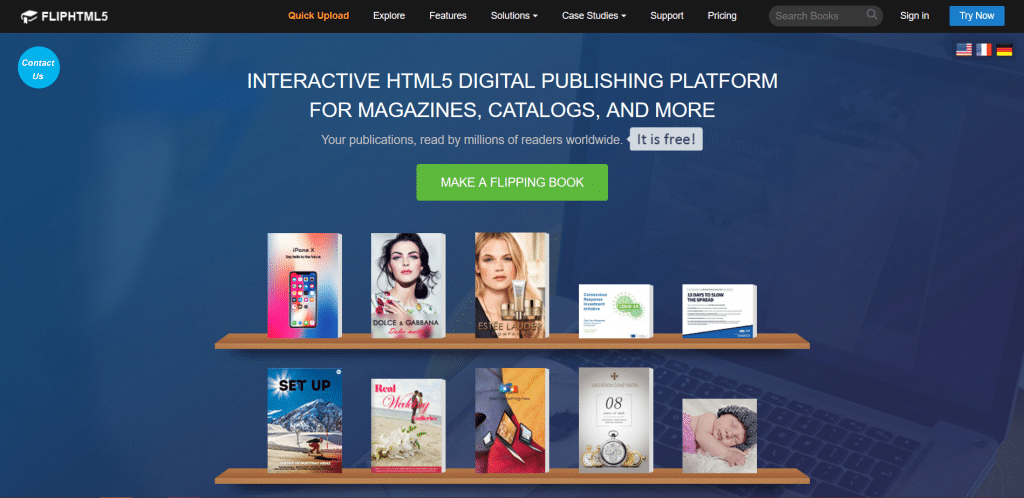 This website offers a free version as well as paid ones. But don't worry, you can read tons of magazines via their smooth flip-through functionality with the free option. Just visit www.FLIPHTML5.com and check out the titles from their long list of publications under the "Explore" tab on the top row of selections.
FlipHTML5 is similar to ValueMags, but they have a different lineup of offerings and a different feel to the site. Plus, unlike at ValueMags, the FlipHTML5 periodicals are not sent to your personal email inbox.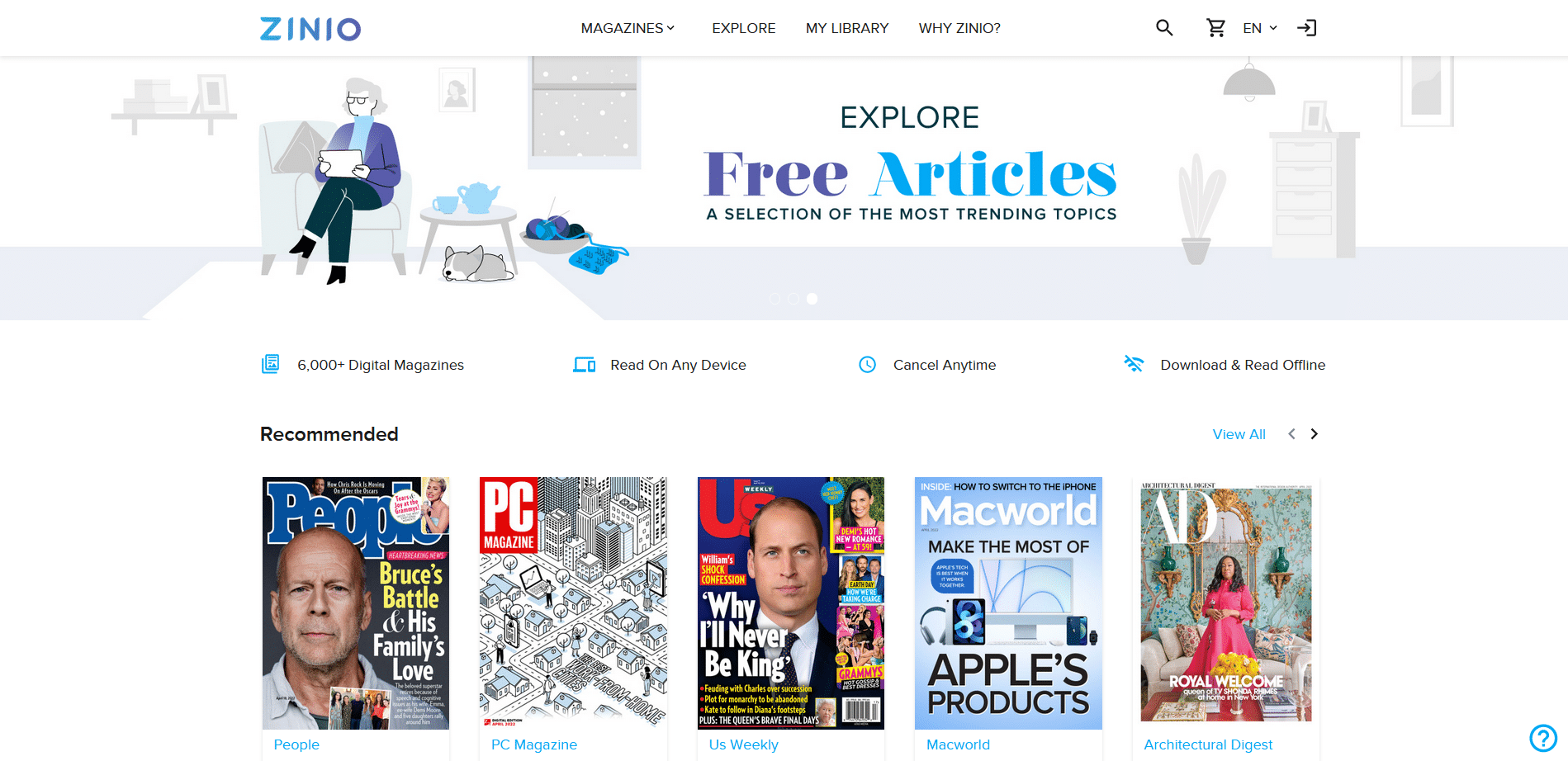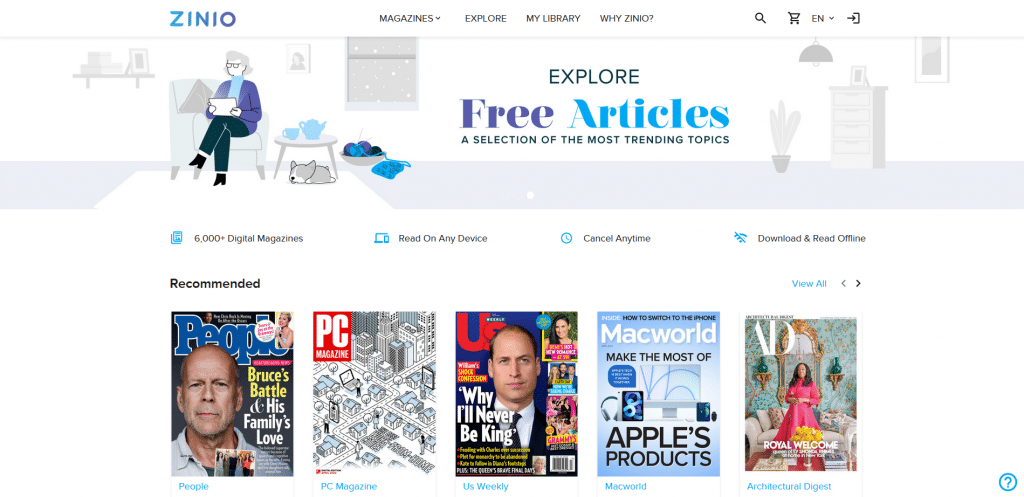 Zinio is like many of the other free online magazine sites but has a more upscale feel and offers a more eclectic menu of free magazines. As soon as you arrive on the main page, click "Magazines" at the top, and then in the drop-down menu, click "Free Magazines" in the far lower-right.
You have to create an account with your email, but that's all it takes to gain access to thousands of articles in multiple publications, some of which are of excellent quality and cover niches you don't see very often.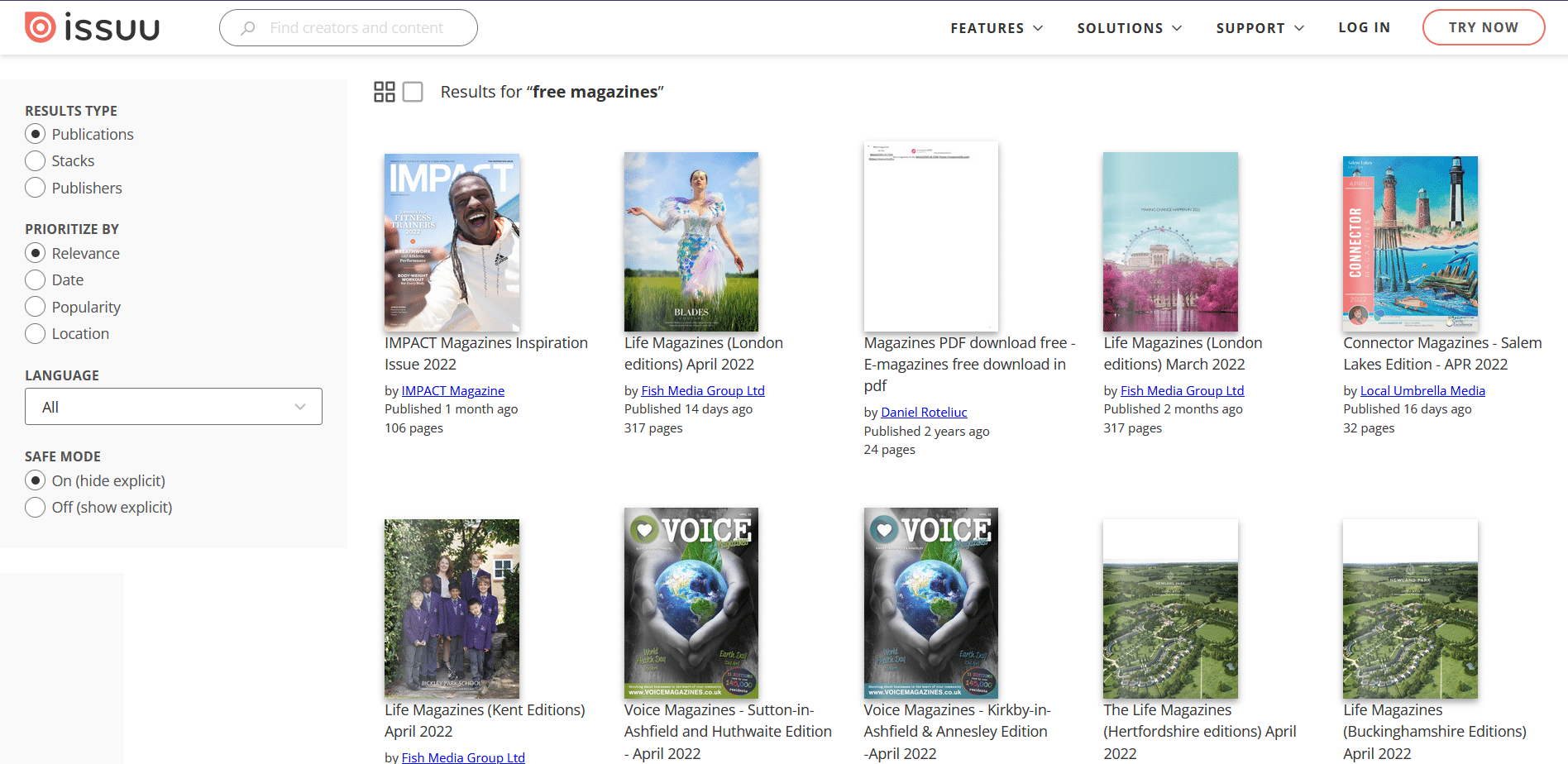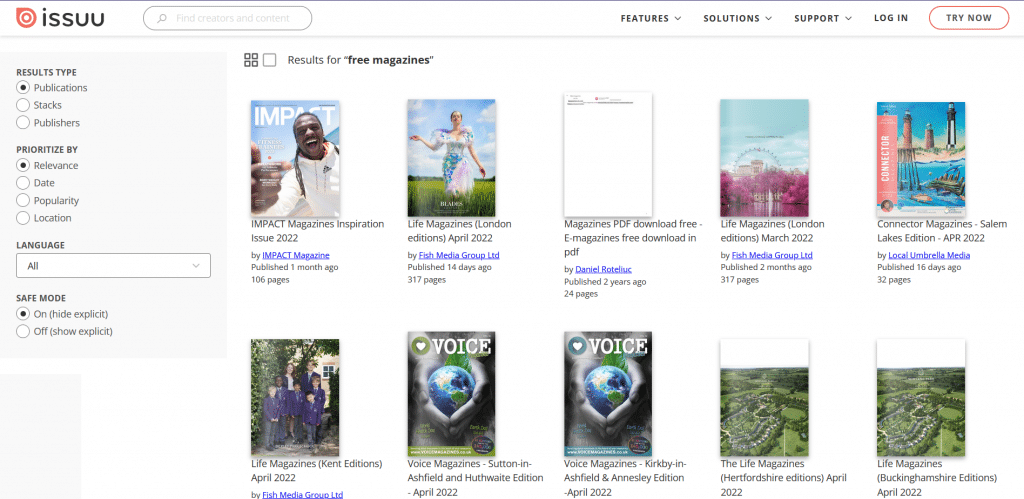 Issuu.com is a complex and graphics-heavy website. They don't make it easy to find the free magazines, many of which are top names but a few weeks or months old. Still, there are hundreds of excellent titles to choose from. Go directly to their free magazine section by clicking here. You don't need to sign up with email or anything. Just click on a mag you like and begin reading.
FAQs
Are there scams to be on the lookout for?
Yes, as in everything else, there are scammers out there offering big-name magazines for free. Beware of spam emails that ask for lots of personal information in exchange for top-tier periodicals. That's why it's best to search for free mags on your own, using the resources above. The sign of a scam is that someone contacts you, asking for information in exchange for offers that seem too good to be true.
Should people ever pay for an online magazine subscription?
In some cases, if you have a special reason to get the latest and greatest content from a particular magazine, the only way to get access to the entire publication on the day it comes out is to pay for a subscription. But, in most cases, the great majority of consumers don't need to pay for standard subscriptions.
Is there a limit to how many free mags a person can sign up for?
No, there are no limits. Advertisers and publishers want to promote as many free magazines as possible, so you can gain access to hundreds of different ones if you have the time to read them.
Luckily, there are countless free online magazines available to consumers. No matter what subjects interest you, it's easy to locate many periodicals to fulfill your reading habit. Most are accessible on both desktop and mobile devices, so there's really no limit to how much free content you can get with a small amount of effort and research.