Important Note: When you buy through our links, we may earn a commission. As an Amazon Associate we earn from qualifying purchases. Content, pricing, offers and availability are subject to change at any time - more info.
Do you love perfume and want to have the opportunity to try designer and hard-to-find independent scents? If so, then a Scentbird subscription might be for you.
---
Advertisement
---
Scentbird is one of many perfume subscription services, but it has several advantages over the competition. 

Let's take a closer look at what Scentbird is, how it works and how you can find your signature scent using this subscription service.
About Scentbird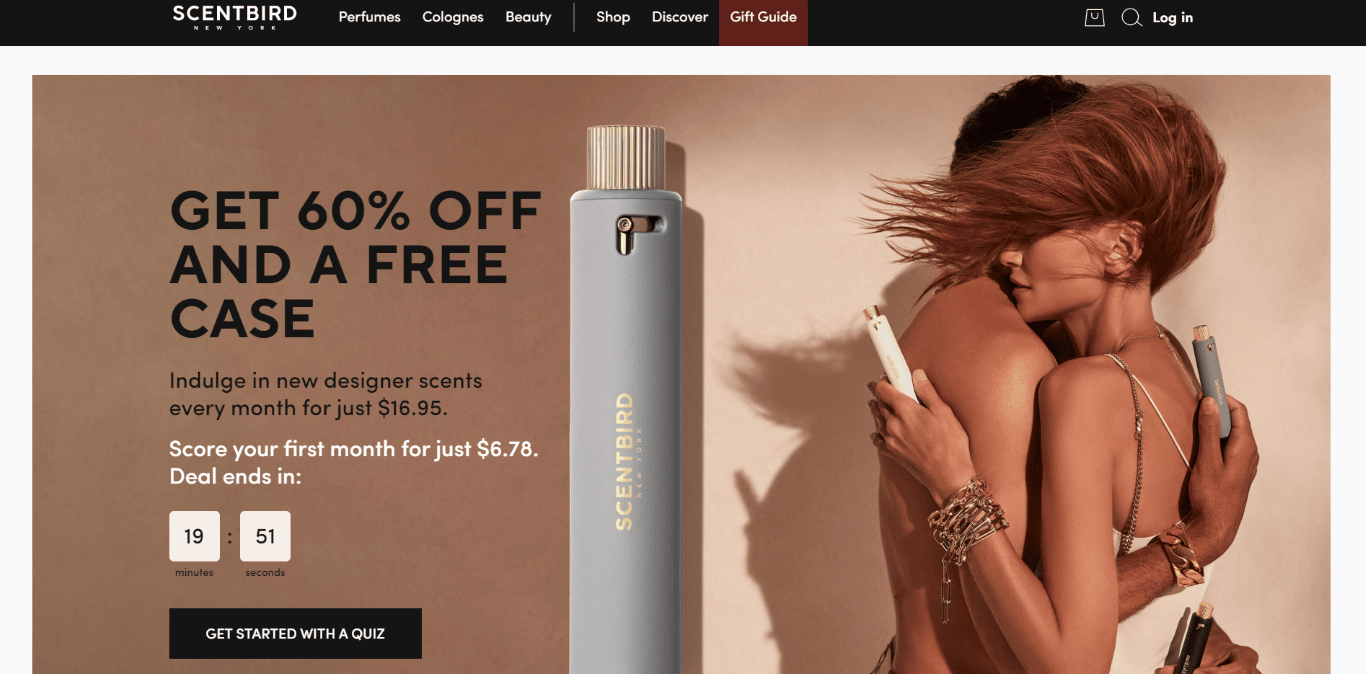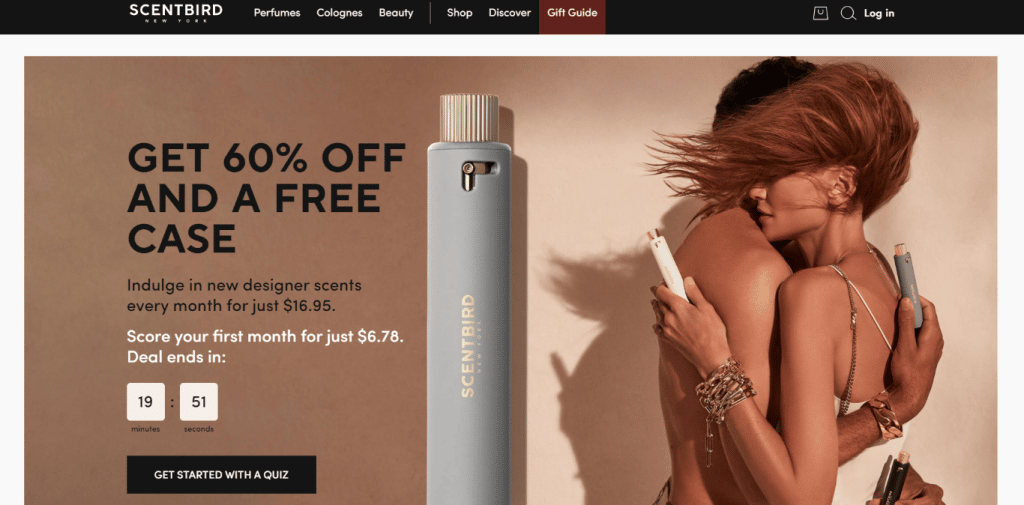 This company was founded in 2013 and provides perfume samples that are suitable for men and women. For a cost of $16.95 per month, subscribers receive a one-month supply, which is equivalent to eight milliliters, of a fragrance.
The first month that you subscribe to Scentbird, you'll receive a Scentbird vial case. Sleek and elegant, the vial case will hold each of your samples.
Scentbird is a flexible subscription in that you have your choice of which scents you receive. If you already have a "wish list" of scents that you're dying to try, Scentbird can help. Just line up your perfume choices month by month.
Subscribers who aren't certain what they want to try can complete the Scentbird Fragrance Quiz on the website to get recommendations. Alternatively, let Scentbird choose for you so that you can be surprised each month.
Scentbird ships subscriptions to the US and Canada, and although it only costs $16.95 per month, the retail value is closer to $175.
How Does Scentbird Work?
One of the fun things about browsing at Scentbird is taking the fragrance quiz. Several links to the quiz are found on the homepage of the website.
The quiz begins with top-level questions like whether you're looking for feminine or masculine scents and moves on to whether you gravitate toward warm or fresh scents. According to the quiz, warm scents are comforting and sensual with "elegant sweetness" and "opulent florals." By contrast, fresh scents have "lots of whimsy and charm" and a "Sparkly, fizzy effect."
The Scentbird quiz then moves on to the mood you're trying to set. Whether you have chosen warm or fresh scents, your mood choices are sophisticated or playful. Sophisticated scents are described as "beautifully balanced" with "rich, opulent notes," while playful perfumes are "fun, easy-going scents … evoking a sense of joy and simplicity."
Question four on the quiz asks for your preference between bold and soft scents. Bold perfumes are "distinctive, strong, memorable," and soft perfumes are "comforting, sweet and delicious."
For the final quiz question, Scentbird wants to know how you want your scent to make you feel. The choices are Outgoing & Adventurous, Sensual & Chic, Playful & Flirty, Sexy & Mysterious and Relaxed & Casual.
Once you have submitted answers to all five questions, Scentbird will analyze your answers and build recommendations. However, you will be required to create an account using your email and a chosen password before you can view the results.
If you choose to take the quiz, Scentbird doesn't lock you into their recommendations. You are still able to browse their entire catalog of perfumes and colognes. Each one is fully described in the catalog so that you can make a better choice.
Each month, it is possible to change your selection so that you can try new scents.
Scentbird Pricing
The basic Scentbird subscription costs $16.95 per month. For this price, you will receive a one-month supply of the scent of your choice.
However, some subscribers want to speed up the rate at which they receive different scents. Subscriptions that offer two or three items per month also are available for them. If you opt to receive two items per month, you'll pay $27 per month. A three-item subscription will cost you $37 per month. At just $12.33 per item, the three-item subscription is considered the best value.
Each travel-sized vial of perfume holds approximately 140 sprays. In addition to choosing how many scents you receive each month, you can choose for how long you want to subscribe. For example, if you want a month-to-month subscription that gives you one scent per month, you'll pay $16.95 for each month.
A three-month subscription carries an upfront cost of $44, which works out to $14.66 per vial of perfume. A six-month commitment will cost you $84 upfront, for a price per vial of $14. Commit to a full 12 months, and your cost per vial drops to $12 for a total upfront price of $144.
Subscribers who are having their perfumes sent anywhere within the U.S. and its territories do not pay shipping costs. Canadian subscribers must pay $4.99 USD in shipping fees for each package. Of course, taxes will be charged where applicable.
Which Perfumes Can You Try Through Scentbird?
One glance at the Scentbird catalog is enough to tell you that it's possible to find virtually any fragrance here. These include exclusive designer perfumes as well as those made by indie labels that are really hard to find in stores.
If you have been dying to try a really pricey option, then Scentbird is the place to do it. You can find fragrances that have a price tag that you'd shy away from in the store. Thanks to your subscription, you can easily give it a try, even for several months if you'd like.
To open the full Scentbird perfume catalog, just click on it from the homepage. You'll be presented with hundreds of perfume choices, and it's possible to filter them by scent type, occasion, personality, fragrance family and season to narrow your choices.
Other filters include New Arrivals, Best Sellers, Top Rated, Exclusive, Clean, Niche, Holiday and Gift Set. If you are looking for a perfume from a specific brand, there's a filter for that too. Scentbird even lets you filter by perfume notes. Basically, they make it really easy for you to find exactly what you're looking for, even if you don't know what that is.
If you want to know more about a specific perfume or cologne, click on it in the catalog. The page for each scent names the brand and the perfume or cologne as well as telling you if it is a masculine or feminine scent. Pricing information is presented too. Usually, you'll see the expected price of $16.95 for a one-month supply with a subscription. However, you also have the option of making a one-time purchase for a 30-day supply. The price is slightly more than the subscription price.
The page for each scent also contains a description that identifies the scent notes. These may include ingredients such as black currant, caramel, orange blossom, bergamot, musk, apple, vanilla and thousands of others. You can use this description to gain a better idea of whether or not this scent is for you.
Considerable detail is provided with regard to the scent notes. On one portion of the fragrance's page, you'll find a helpful description of each scent note. If one of them is particularly appealing to you, you'll have the option of exploring additional fragrances that feature that scent note. It is even possible to click on a button that says "Explore All Notes" if you are looking for a particular scent and aren't certain in which fragrances it can be found.
The subscriber reviews of each scent can be enormously helpful if you're undecided about whether or not you want to try a particular perfume. Scentbird helpfully provides a summary at the beginning of the reviews that highlights the categories that users have chosen for that fragrance. Thus, each one is given definitions for categories such as scent type, occasion, personality, fragrance family, season and complexity.
Many fragrances have received thousands of reviews by dedicated subscribers. Browse through them to get a better idea with regard to whether or not a particular perfume is one that you want to try.
Pros & Cons
Is Scentbird worth it? We think it is, as long as you are mindful of your ongoing subscription. The pros of using Scentbird include:
It's an easy and affordable way to discover new fragrances
Each sample is travel-sized and meets the TSA regulations for carry-on liquids
No worrying about hidden fees or shipping costs if you're in the U.S.
Each vial arrives with a small card describing the scent's fragrance notes
The website is user-friendly
Scentbird isn't perfect. We would like to see a few changes made. Here are some of the cons of using Scentbird:
If you simply want to receive the same fragrance each month, it's not the most cost-effective option
Refunds and returns are not allowed, so it's imperative to stay on top of your subscription so you get what you want
What Else Can You Get from Scentbird?
It turns out that Scentbird is much more than just perfume and cologne subscriptions. In recent years, they have diversified their offerings to make themselves more appealing to a broader spectrum of consumers.
From the Scentbird homepage, click on the link for the Beauty category at the top of the screen. Only limited quantities of each item are available, so be sure to grab anything that looks appealing to you.
To make your search more convenient, you can apply filters that include Makeup, Personal Care, Skincare for Her, Skincare for Him and Brands. Under each filter, you'll be presented with appropriate product options, including many that are manufactured by Scentbird as well as famous brands.
Just as with fragrances from Scentbird, you can subscribe to some of the products. A subscription for one product per month will cost $16.95. In most cases, you receive the full-sized product for this price. Be sure to browse carefully, as it also is possible to buy some products as a one-time purchase.
Accordingly, it is possible to add beauty products to your Scentbird queue just as you would fragrances. This means that you would receive a beauty product of your choice instead of a perfume that month. This is an excellent option if you have recently discovered your signature scent and want to try a new moisturizer.
Of course, Scentbird isn't just about fragrances and beauty products. Click on the "Shop" link at the top of the homepage to discover even more irresistible items.
The Edit has become a customer-favorite way to shop at Scentbird. Through this service, the company invites people to "Discover fragrance beyond the bottle." The collection may include candles, diffusers, body lotions and even scented jewelry. If you have a signature scent, this is the perfect place to help you completely immerse yourself and your home in that fragrance. You'll even find car freshener kits, deodorants and hand sanitizers.
You can even purchase additional Scentbird cases in black or grey for $15.95 each in the "Shop" section as well as full-size perfumes and colognes. Be on the lookout for deals and sales that can make your signature scent more affordable.
The "Shop" section additionally offers gift sets. Packaged in elegant boxes, Scentbird gift sets include collections of three perfumes. Alternatively, choose from a wide variety of designer gift boxes from brands such as Catherine Malandrino, Rachel Zoe, Kensie, Derek Lam, Nanette Lepore, Monique Lhuillier and others.
Another option in the "Shop" area is to choose from "Candles & Home Scents." A wide selection of diffusers and candles ensures that your home always sets the perfect mood.
Comparing Scentbird to Other Fragrance Subscriptions
One alternative to Scentbird is Olfactif. This service sends you two milliliter vials of three different fragrances each month. That means that you get a smaller amount of each one, but you automatically get to try three. Perhaps the major downside for most people with Olfactif is that you cannot choose which scents you receive. This means that you may find yourself receiving numerous perfumes in which you have no interest. On the other hand, if you find one that you love, Olfactif will let you purchase a full-size bottle for 20-percent off.
Another option is a Scent Box subscription. Like Scentbird, this one will send you an eight milliliter sample each month. Typically, a Scent Box subscription runs $14.95 per month, but if you opt to try premium brands, you'll pay $19.95 per month. Although Scent Box tends to have a broader selection of fragrances, their recommendation system is far less personalized.
LuxSB might be a good option for you if you want to focus your explorations on premium brands. You'll pay about the same per month as you would for Scentbird, but you'll get nine milliliters each month. Subscribers who opt for premium brand perfumes will be charged an additional five dollars for each of these deliveries.
Is Scentbird Worth It?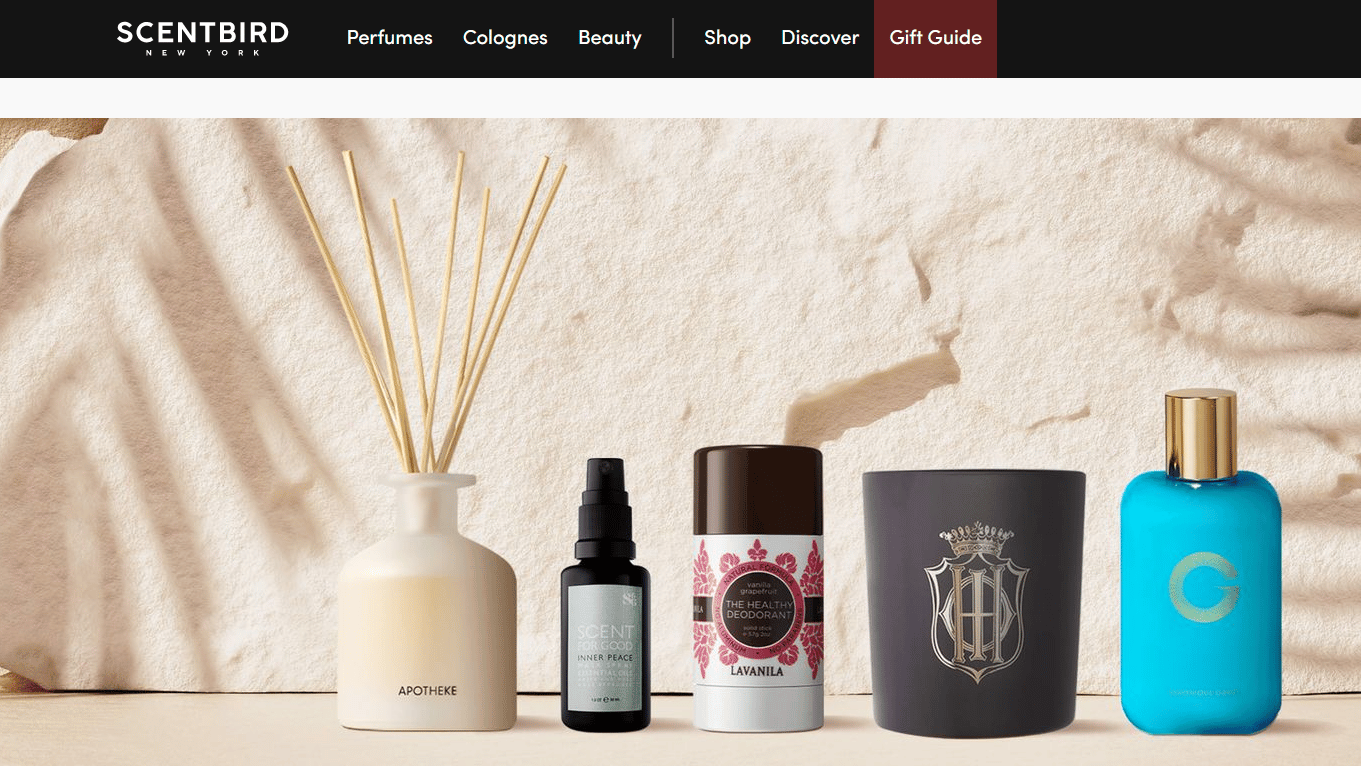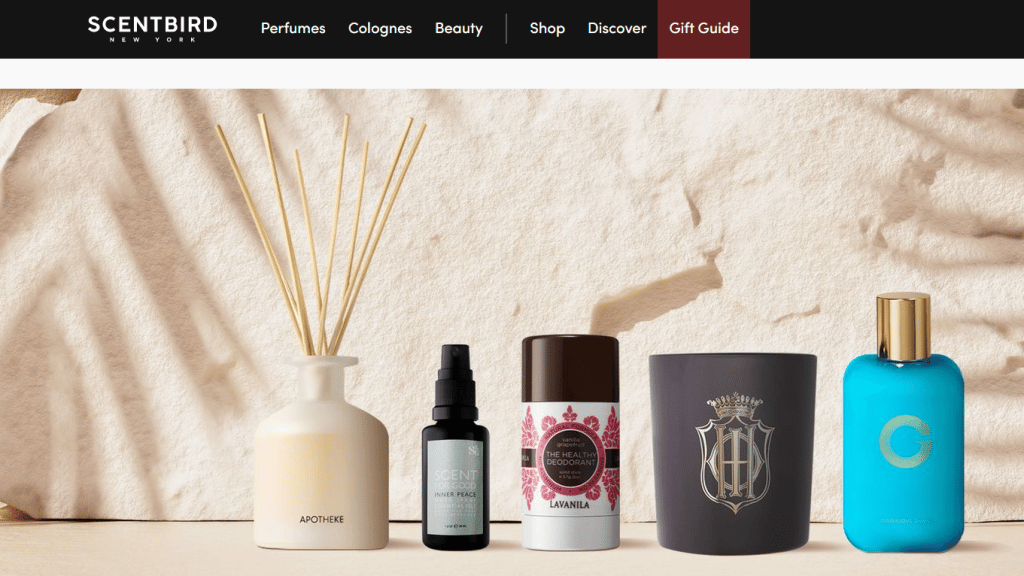 For the consumer who loves fragrances and wants to try many of them, Scentbird absolutely is worth it. For $16.95 per month, you get a one-month supply of perfume, and you can choose a different scent each month.
The Scentbird website is really well-designed and provides users with multiple ways of finding fragrances that are more likely to appeal to them. From the quiz to the ability to search via scent note, Scentbird strives to help consumers find exactly what they are looking for.
Also appreciated is the care and attention that Scentbird has given to designing a really sleek and attractive perfume vial case. The case is easy to use and provides an even distribution of scent. Plus, it is perfectly sized for travel so you can take it with you wherever you go.
Scentbird boasts an impressive array of perfumes, many of which are from upscale luxury brands that you'll readily recognize. Also among the offerings are several indie-label fragrances that can be really hard to find in stores. Thanks to Scentbird, you can try these scents without commitment and without paying an arm and a leg.
Scentbird also sells full-size bottles of fragrance as well as a broad range of personal care and beauty products. You can even get products to help your home and car smell amazing.
If you are looking for a fragrance subscription that offers many options, then Scentbird is definitely for you.
FAQs
How much does Scentbird cost?
The basic subscription is just $16.95 per month. For this price, you receive one eight milliliter bottle of fragrance each month. Additional options are available if you would like to receive two or three scents per month.
How much is shipping on Scentbird?
If you are having your subscription items mailed anywhere in the U.S. and its territories, then you do not pay any shipping fees. Shipping to Canadian address costs $4.99 USD.
Which designer brands can I get from Scentbird?
Some of the many recognizable brand names include Tom Ford, Michael Kors, Cartier, Prada, Versace and Gucci among many others.