Important Note: When you buy through our links, we may earn a commission. As an Amazon Associate we earn from qualifying purchases. Content, pricing, offers and availability are subject to change at any time - more info.
We know- the week is still young on a Tuesday and many of us are still trying to find our momentum and energy… the last thing you feel like doing is cooking! That's why we have put together this comprehensive Tuesday Food Deals list that brings you the best in food and drinks offers to suit every taste. These deals are a great way to save time and money every day of the week.
---
Advertisement
---
Looking for free food? Try our free food samples guide here.
General Tips
Before we get to the list, here are a few more tips that can elevate your weekday savings on food and drinks at any restaurant:
Sign Up for Rewards
Rewards programs are probably the best ways to score food freebies. You will often get a free meal simply for getting a joint's app and signing up for their Rewards programs. Rewards members also typically enjoy free birthday offers, and may receive BOGO coupons and other discounts on a regular basis.
Check Social Media
Social media has become a great platform for promoting free deals and special offers. Be sure to follow your favorite food chains to stay up to date with their deals, be the first to know about limited time offers, and even sometimes score freebies when you engage by liking, commenting and sharing.
Phone Ahead
Phoning ahead is as easy as it gets when you would like to check in on your favorite establishment's offers for the day. It guarantees you will receive accurate information for your exact location, and you can book your seats, or place your order for your delivery or collection in a flash.
Note: For many of the offers below, you should phone ahead to make sure they are valid for your location to avoid wasting time:
Now, to the Tuesday Food deals!
99 Restaurants
Stop by 99 Restaurants to enjoy a daily Happy Hour special, Monday through Friday from 2 – 5pm and again from 8pm to closing. They have several locations across New England. 
Applebee's
If date night is overdue, head to Applebee's where they have a 2 for $24 offer including an appetizer and two entrees from your choice of burgers, ribs, salads, and shrimp (note that some options have an extra charge, and also note that prices definitely vary by location). You can check Applebee's specials here.
Bahama Breeze
Enjoy a daily Happy Hour on food and drinks when you stop by your local Bahama Breeze. Happy Hour Deals vary but usually include half priced appetizers and drink specials such as $4 beers.
Bar Louie
Head to your participating Bar Louie to scoff down on Half-Price Burgers! You get to choose your pick of burger and it comes with your choice of potato tots or fries. It may not be available at all locations, but the offer is typically good all day for dine in at the locations where it is available.
Beef 'O' Brady's
Enjoy the Taco On Tuesdays special at Beef 'O' Brady's where you score two for only $7.99. The kids can also get in on the deal with $2.99 Kids Meals.
Bertucci's
If you are craving pizza, Bertucci's has a BOGO pizza special on Tuesday so you get one free! Better yet, the deal is valid for dine-in and to-go orders.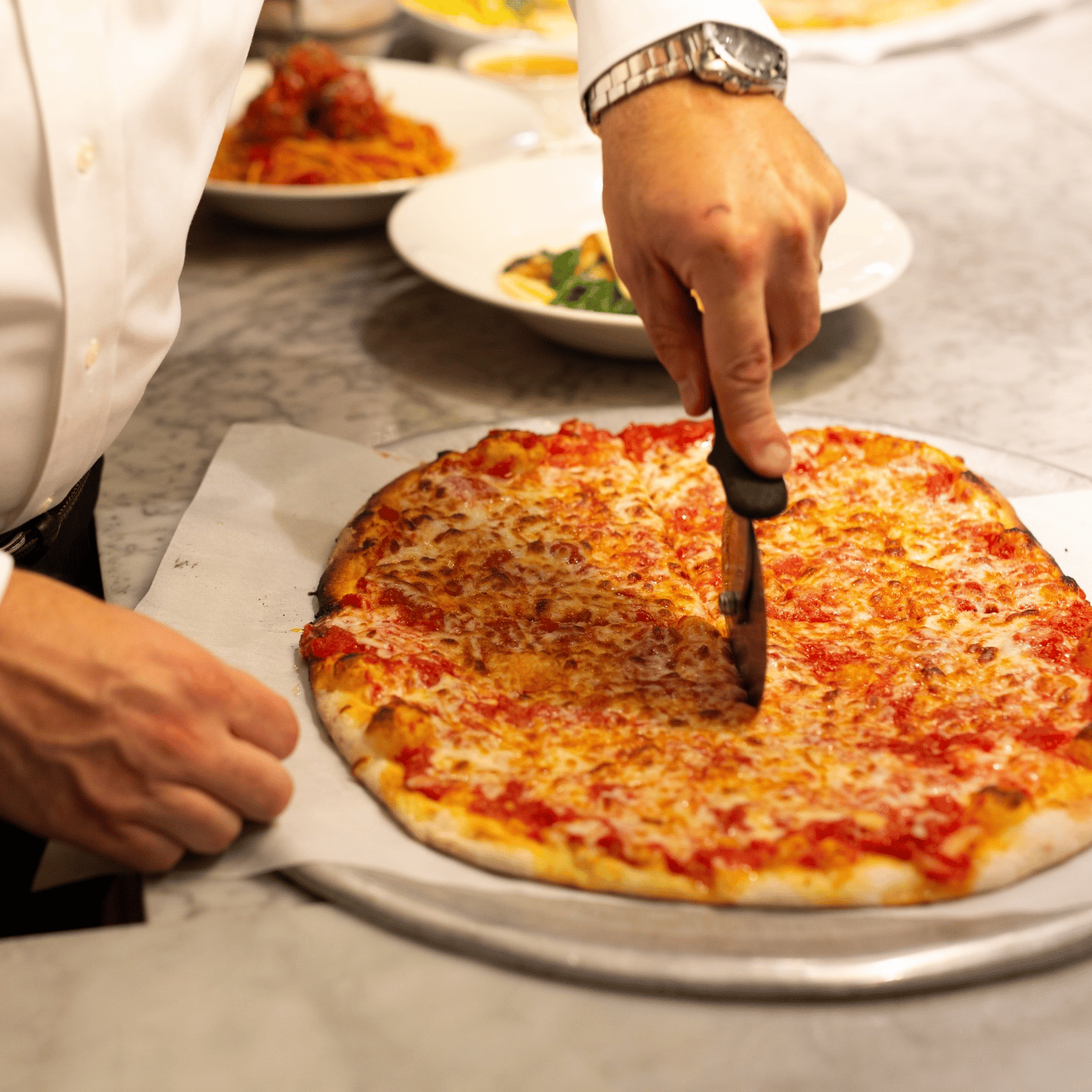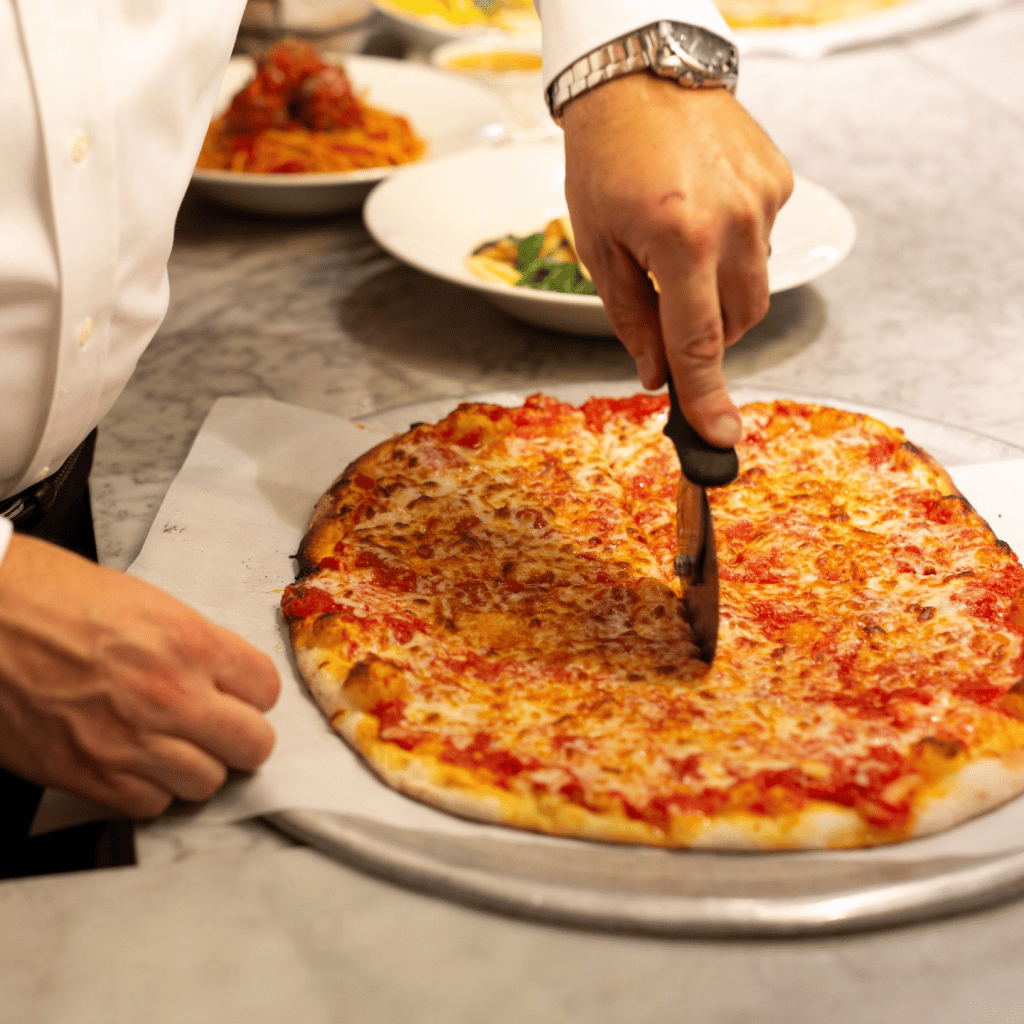 Big Whiskey's
Do you need to wind down after your Tuesday? Head to Big Whiskey's to unwind with discounted beers, wines and other alcoholic beverages. You can also pair that with select appetizers for only $5 during the Big Whiskey's Happy Hour.
BJ's Restaurants
Relax at your local BJ's Restaurants as Tuesdays at BJ's means half price wine and Pizookies for only $4. You can also enjoy discounts on select food and drink with their daily Happy Hour from 3-7pm.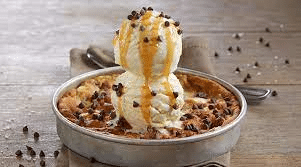 Blaze Pizza
Order in with Blaze Pizza's daily online deals including their "Party of One" pizza and fountain drink combos for $8.95. This special in valid only for online + pickup.
Bob Evans
Head to Bob Evans for a family feast as kids eat free with the purchase of an adult entree. This is the perfect option for dinner out the house, as it is valid after 4pm and is for dine-in only. Please note that the offer may not be available at all locations, so check your locations' fine print online or phone ahead.
Bonefish Grill
It's Happy Hour every day at Bonefish Grill! Relax with $6 martinis and cocktails, $1 off select beers, and $5 wines. Happy Hour is usually from 4-6:30pm, and the Happy Hour offers are only available in the bar. You can phone ahead to check your local Bonefish Grill's hours and terms.
Brann's Steakhouse
Put a long day behind you at Brann's Steakhouse where you can enjoy drink specials with their Every Day Happy Hour starting from only $3.99! Happy Hour is 3-6 pm and again at 9pm to close.
BRAVO! Cucina Italia + BRIO Italian Grille
BRAVO! Cucina Italia and their sister restaurant BRIO Italian Grille both have a scrumptious Happy Hour on food every weekday from 3-7pm. During this time, you can much down on items for only $7 each, including a Happy Hour Burger.
Brixx Pizza
Double up on pizza (or any other entree if you prefer) at Brixx Pizza with their Two for Tuesday special at select locations! Please note that this offer is not valid every Tuesday, but every other Tuesday it should be good. You can check if the offer is good for the week on the Brixx Promotions page.
Bubba's 33
Most Tuesdays at Bubba's 33 are Pizza Night Tuesdays! Buy any 12″ pizza on the menu for only $11.99.
Buffalo Wild Wings
Buffalo Wild Wings offers a BOGO 50% off traditional wings on Tuesdays.
Carolina Ale House
Head to Carolina Ale House as a family! Kids Meals are only $0.99 with adult entree purchase every Tuesday at Carolina Ale House.
Cheesecake Factory
Head to the Cheesecake Factory to snack on appetizers and plates starting at about $6 with their daily Happy Hour from 4-6 pm. Note that the offer is available in the bar area only. Check your Cheesecake factory's menu online for their exact options and prices, and be sure to sign up for Rewards here.
Chevys Fresh Mex
In the mood for Tacos? Chevy's Fresh Mex offers a Build Your Own Taco Bar special with $3 Tacos on Tuesdays. This is valid from 3pm to close. Enjoy your pick of Steak, Chicken, Barbacoa, and Carnitas.
Chili's
Visit Chili's for their 3-for-Me offers starting from only $10.99, with upgrades starting from $2.49 apiece.
Cicis Pizza
What better way to start the week than with pizza? Cicis Pizza has a coupon available for their Unlimited Pizza Buffet for only $4.99 on Mondays and Tuesdays. To redeem, simply show the coupon to the server on your mobile device (printed copies are not valid). This great pizza deal is available for dine-in only, and drinks are excluded.
City Barbeque
Enjoy a meat feast with City Barbeque's Rib Bone Tuesdays! Score Ribs by the Bone for only $1.79 on Tuesdays and fill up on this meaty deal.
Costco
Hungry? Costco has their Everyday Hot Dog Special with a quarter-pound Kirkland Beef Hot Dog and a fountain drink for only $1.50 (a price which has remained unchanged for decades). And if you prefer, you can opt for a slice of pizza for only $1.99.
Cotton Patch Cafe
Dinner is sorted when you head to Cotton Patch Cafe and order two Steakhouse Entrees for only $22 on Tuesdays! Options include Chicken Alfredo Pasta, Meatloaf, Chicken Fried Steak and Chicken Fried Chicken.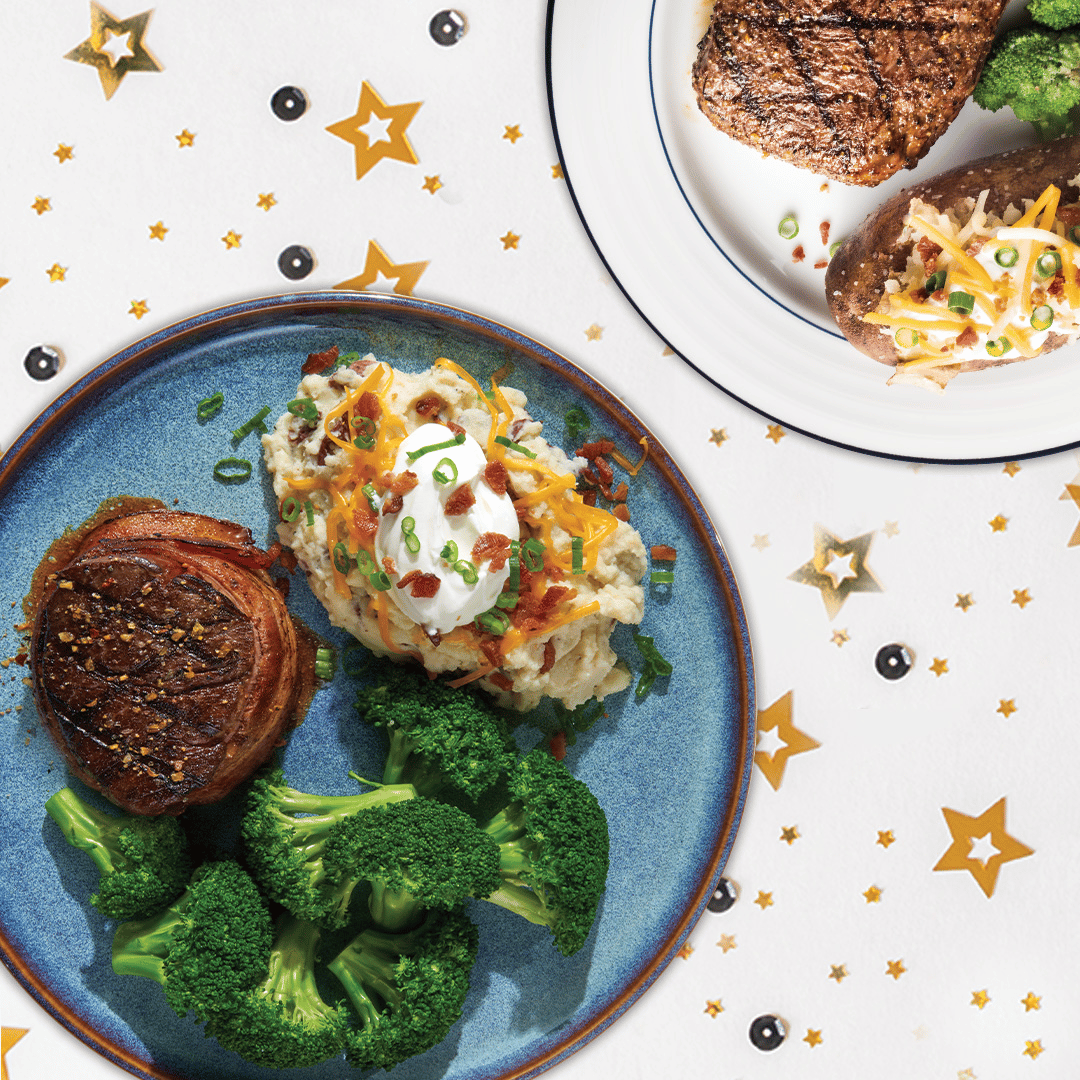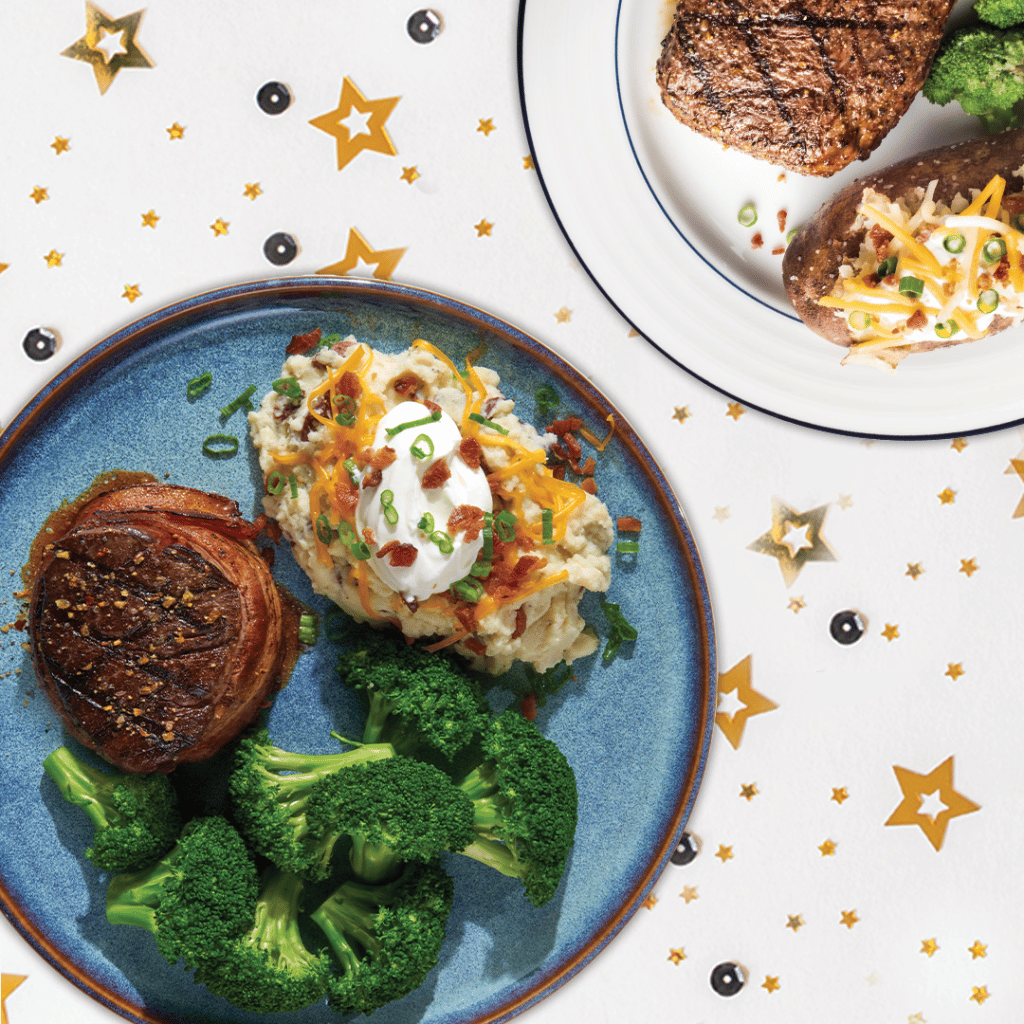 Cracker Barrel
Head over to Cracker Barrel for your lunch break to fuel up on a homestyle meal starting at only $8.49! The Tuesday lunch offer is Chicken N' Dumplings for just $8.49
Dave & Buster's
Dave & Buster's is the place to be with Happy Hour everyday Monday to Friday from 4-7pm. Enjoy discounts on cocktails, some wines, and beers.
Del Taco
Del Taco has a limited time offer on Tuesdays where you get 3 tacos for only $1.69 from 3-11pm.
Denny's
Enjoy every day Diner Deals at Denny's starting at $5.99. The menu features eggs, bacon and pancakes for $5.99, a turkey half-sandwich with a side fries or soup for only $6.99, and even a chicken dinner for under $10.
Dickey's Barbecue Pit
Right now, Dickey's Barbecue has a kids eat free promo which is valid every day this January! Score one free kids meal per check with a $12+ purchase. The offer is valid for kids 12 and younger.
Dunkin'
Dunkin' Rewards members can enjoy a variety of deals every day now through January 31st. This includes scoring a classic donut for only $1 when you purchase a medium or larger coffee. See more Dunkin' deals here!
El Torito
El Torito offers a Tuesday Taco Special for only $2.99! Note that the offer is only available from 3-10pm on Tuesdays, and is only valid in the Cantina area.
Famous Dave's BBQ
Are you very hungry? Famous Dave's has their Famous Deals Monday through Thursday, and on Tuesdays the promo is a $33 Feast. The Feast includes St. Louis-Style Spareribs, Country-Roasted Chicken, an option of Brisket or Pork, Coleslaw, Fries, Wilbur Beans, Sweet Corn, and Corn Bread Muffins – enough to feed 2 or even 3!
Firehouse Subs
Firehouse Subs has you sorted with their Daily Sub Specials, available for only $8.59. The sub on Tuesday is the delicious Turkey Bacon Ranch.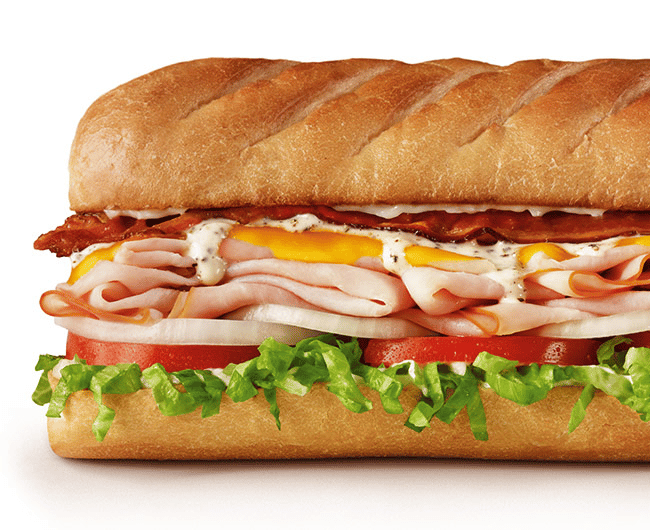 Fleming's
Are you looking to treat yourself a bit? Head to your local Fleming's Prime Steakhouse & Wine Bar to enjoy the new Taste for Twosday special for only $135 for two. The special covers your choice of two salads, two sides and two desserts, as well as a shareable steak entrée. For the entree, you can take your pick of Prime Tomahawk or the Chef's Reserve.
Fresh Market
Lunch is sorted at Fresh Market with their Daily Lunch Value Meals featuring a sandwich, chips and a beverage for only $9.99. Take your pick of Reuben, Italian panini, or Turkey and Swiss sandwiches. You can also get dinner for a family of 4 with Fresh Market's "Little Big Meal" for only $25.
Genghis Grill
Enjoy your favorite Genghis Grill order at home and save! Every Tuesday, Genghis Grill offers a 20% off discount on carryout orders. You can use the code TUESDAY if ordering online.
Glory Days Grill
It's Taco Tuesday at Glory Days Grill! Score two tacos with a side of chips and salsa for only $7.99 and enjoy.
Granite City Food and Brewery
Granite City Food and Brewery brings you a delicious Taco Tuesday special. Take your pick of three tacos from a selection of Grilled Mahi Mahi, Chicken Tinga, Asian Shrimp and Beef, and enjoy that with a side of tortilla chips and salsa for only $10.
Hickory Tavern
If you are craving Tacos, head to a participating Hickory Tavern on Tuesdays from 4-9pm a Buy-One-Get-One-Free Taco Entree with the purchase of 2 drinks! The special is only available for dine-in, so it's a great way to avoid dishes too!
Huddle House
Make time for family at Huddle House where Kids Meals are free every Monday and Tuesday, with the purchase of an adult entree of $6 or more!
IHOP Specials
Enjoy IHOP's IHOPPY Happy Hour from 3-10 pm every day, Tuesdays included, to score $6 entrees and snacks and side dishes from only $4. Find other IHOP deals by joining here.
Islands Restaurants
In the mood for some snacks and drinks? Head to Islands Restaurants during their Happy Hour to enjoy offers on select cocktails, beers, wines and more; as well as discounts on appetizers like Cheesy Fries, Nacho Sliders, and more. Happy Hour starts at 3pm and is valid every Monday through to Friday in the bar and on the patio only.
Jack's
Jack's offers a daily special from Monday to Friday. Tuesday's special is a delicious and affordable $1.25 Chicken Fingers promo. Get the offer online or in-stores.
KFC
If you are craving comfort food, head to KFC where they currently have a promo on Chicken Pot Pie for only $5 every day – Tuesdays included!.
Kona Grill
Sunday through Wednesday nights is date-night at Kona Grill. They have a special menu for only $39 per person including a starter to share, separate entrees, and dessert for sharing.
Main Event
Main Event is the perfect place for families to be on Tuesdays. Score one free kid's meal for each food item you purchase of $8.99+. Best of all, the deal is valid all day long.
McDonald's
The World's number one fast food restaurant always has ways to save on your favorite menu items. There are coupons, BOGO offers and freebies available almost daily, just check the McDonald's app regulary to see what's in store.
Miller's Ale House
Get a free kid's meal with purchase of any $10+ menu item at Miller's Ale House on Tuesdays (the offer excludes alcohol). To make things even better, you can also dig into a 6 oz. Sirloin Steak meal for just $9.99! Miller's also has other daily deals Monday to Thursday.
O'Charley's
Stop by your local O'Charley's to enjoy their delicious Tender Lovin' Tuesdays deal! The offer includes an order of chicken tenders, fries and a drink for only $10.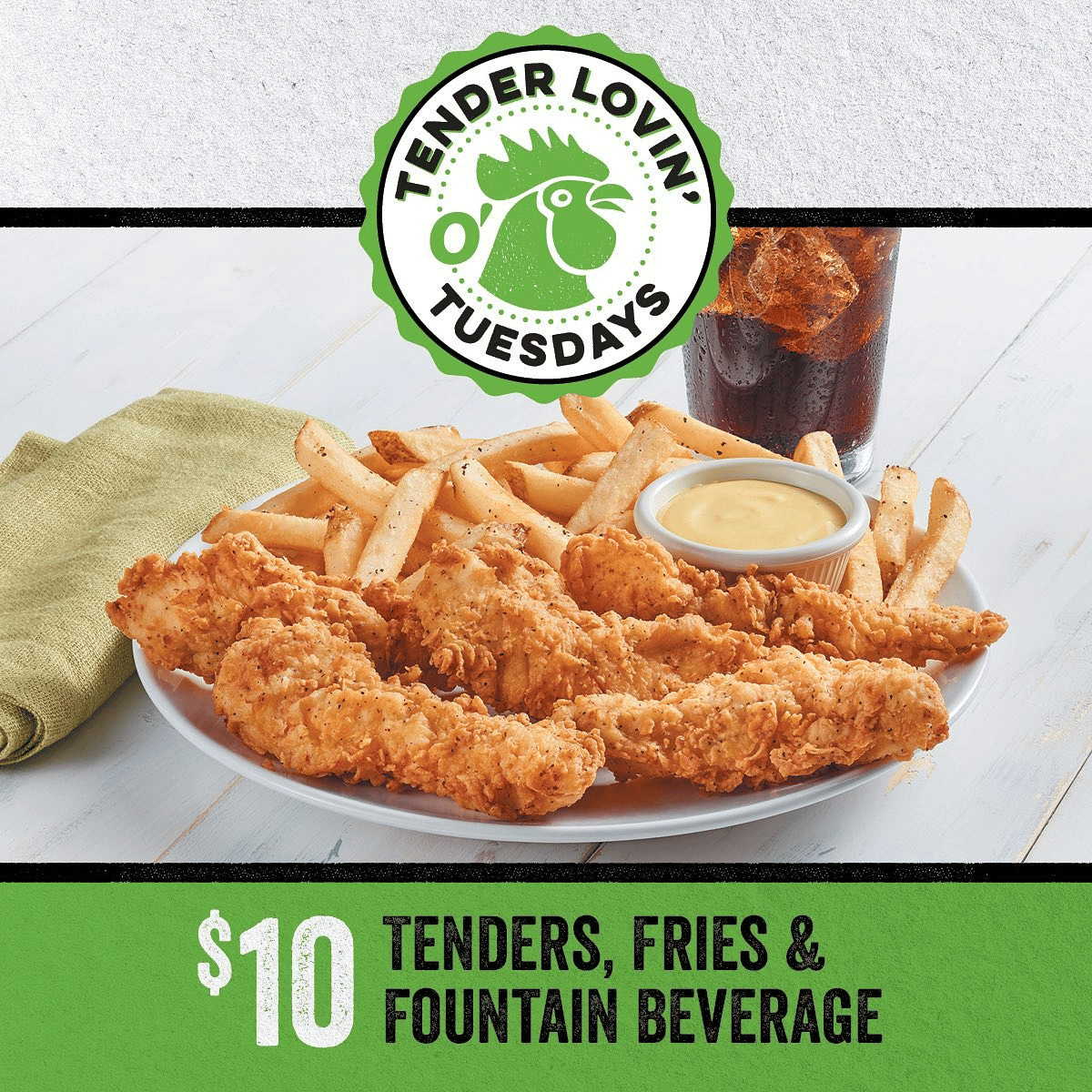 Olive Garden
Olive Garden is the perfect stop by your lunch break. Enjoy daily specials on lunch before 3pm, from only $7.99.
On the Border
If you are craving tacos, On the Border has a Taco Tuesdays special starting from only $2 for Beef or Chicken tacos, and only $4 for Southwest Chicken or Brisket tacos!
Panera Bread
Bagels, bagels everywhere. Head to a participating Panera location on Tuesdays to enjoy a Baker's Dozen (13) bagels for only $7.49. That's a 50% off discount! They also have their Value Duet special everyday which includes a cup of soup and a half sandwich for $6.99.
Papa Gino's
If you feel like nothing beats pizza, head to Papa Gino's for their Two for Tuesday pizza special for carryout only. The special lets you enjoy a free Small Cheese Pizza with the purchase of Large or X-Large Specialty Pizza using the promo code 8018.
Papa Murphy's
Get large pizzas with up to 5 toppings for $10.99 at Papa Murphy's on Tuesdays (may be $12.99 at some locations)! This pizza deal for $10.99 is valid most Tuesdays, online and in-stores, just note that it excludes FAVES, sides, gluten free, and dessert pizzas.
Philly Pretzel Factory
Get BOGO Pretzels or other great discounts at Philly Pretzel Factory with a coupon that is valid on most Tuesdays. You can check here to see if the special is available for the week, then simply show the coupon to your cashier to enjoy the offer.
Pizza Ranch
Check your local Pizza Ranch for a night out with the family. You could get a free Kid's Buffet with the purchase of an Adult Buffet on Kid's Night most Tuesdays. The offer is valid when the buffet is open, and is for kids ages 10 and younger.
Quiznos
Quiznos has a daily Toasty Deal of the Day: an 8-inch sub for only $6.50. On Tuesdays, the Turkey Ranch Swiss is on special!
Red Lobster
Make a date at Red Lobster with their Two for Tuesday promo including two Grilled Lobster, Shrimp and Salmon entrees, and choice of two sides each for $59.99.
Rubio's
Rubio's has weekly deals including Fish Tacos for only $1.99 all day on Tuesdays,or the Fish Taco Especial for just $2.29. If you want to really fill up, opt for Fish, Chicken or Steak Taco Plates for $7.99 to $8.49, or the Shrimp Trio plate for $8.99.
Ruby's Diner
Take the kids for a night out at Ruby's diner where they eat free with the purchase of an adult entree on Tuesdays from 4pm to closing time.
Ruby Tuesday
Stop by a participating Ruby Tuesday on Tuesdays if you are craving a good burger. You can score a Cheeseburger or select sandwiches, with a side of Fries or Tots, for just $5.99 from 11am-4pm.
Shari's
Make an outing of it when you head to Shari's where kids eat free on Tuesdays, from 10am – 11pm. Note that there is a limit of 2 free kids meal per order. You can also get this offer online by using the promo code FREEKIDSMEAL at checkout.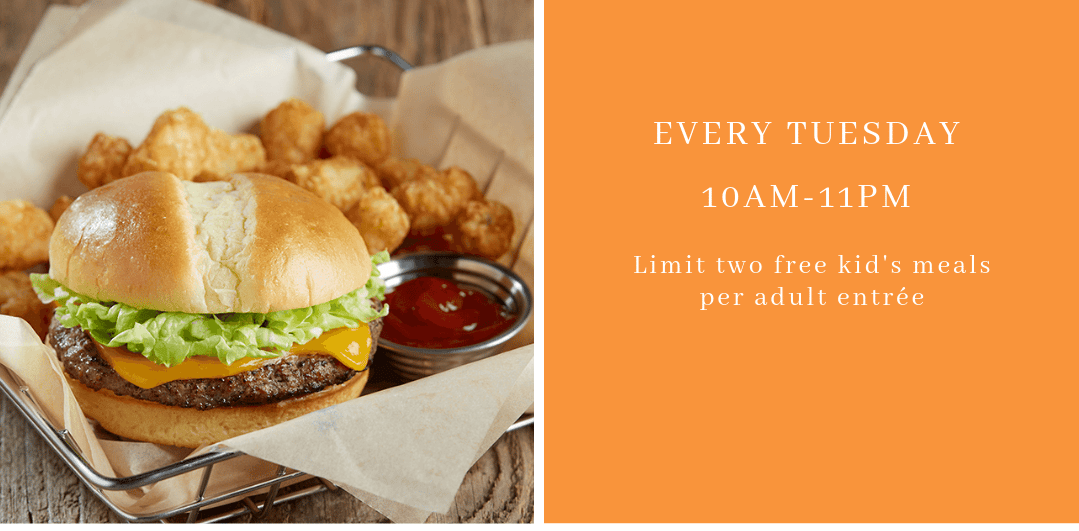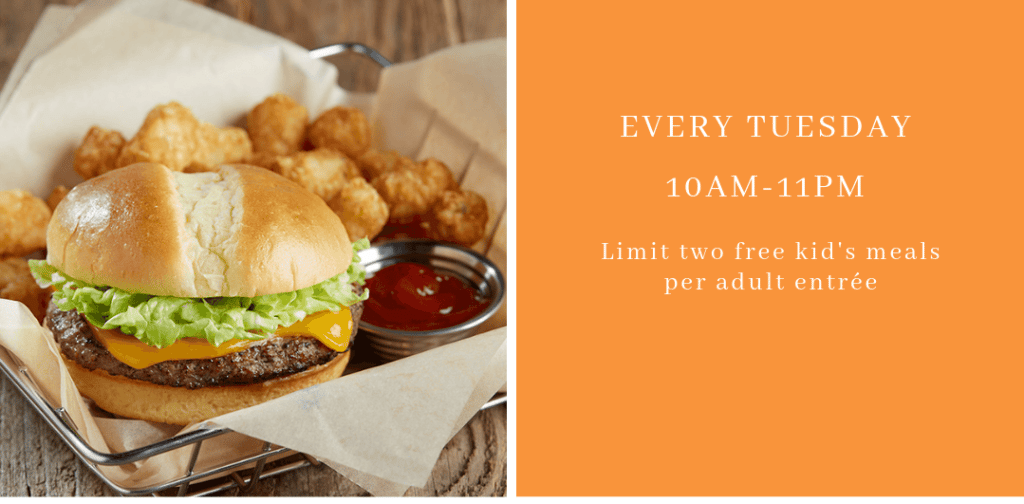 Slim Chickens
Checkout Slim Chickens' social media for their takeout deals on Tuesdays. They often have offers for $5 off a $25 order or 15% off.
Smokey Bones
Smokey Bones has BOGO offers Mondays through Thursdays. The BOGO special on a Tuesday is 1/2 BBQ Chicken Platters.
Sonic Drive-In
Head to Sonic Drive-In for Family Night on Tuesdays where cheeseburgers are 1/2 price. Simply log onto the Sonic app to get the promo, as the discount will be automatically applied.
Subway
What could possibly sound more delicious than a sub from Subway! The chain has daily offers, and on Tuesdays that's the Oven Roasted Chicken Sub for just $3.50. They also currently have an offer for 50% off footlong subs when you buy one online or with the app and apply the promo code BOGO50.
Tijuana Flats
Make a meal of it at Tijuana Flats where you score two tacos, chips and a drink for only $6.99 with their weekly Tijuana Tuesdaze promo! Please note that prices may vary by location.
Tim Hortons
Need a sweet treat? Head to Tim Hortons to score a 10 pack of Timbits for only $1 on Timbit Tuesdays! In case you don't know, Timbits are scrumptious doughnut holes that come in an assortment of delicious flavors. Simply order in the app to score this special.
Togo's
Sometimes all you need is a satisfying sandwich. Togo's Sandwiches has a daily special at most locations that features a 6-inch regular sandwich for only $6, and the option to add a 20 oz fountain drink for only $1.95. The Sandwich on Tuesdays is Ham & Swiss.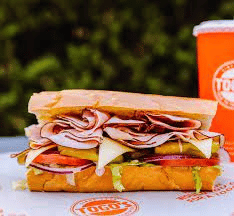 T-Mobile Coupons 
T-Mobile customers can check the T-Mobile App for great food deals, with new specials available from 5 am every Tuesday. Find coupons for a variety of chains from Burger King to Wendy's and more.
Uncle Julio's
Uncle Juilo's is the place to be for Taco Bar Tuesday! Take a group of friends and make a meal out of it. For only $12 each – minimum 2 people requirement – you get to make your own tacos with all fillings and toppings brought right to your table.
Village Inn
Kids eat free at Village Inn on Mondays and Tuesdays! Purchase any adult entrée to score a free meal from the Village Inn Kids' Menu.
Wienerschnitzel
If you have a local Wienerschnitzel, check their coupons page daily to see their great deals. Right now, they have coupons for $1 Corn Dogs, $2 off Floats, and 2 Chili Dogs and Medium Fries for $5. These coupons are good through January 31st, 2023.
Wingstop
Feast on boneless wings for only $1.09 each on Tuesdays at Wingstop. Enjoy!