Yesterday we posted part one of our websites – Open Table and Foodler – that save and give you money. (If you missed it, read it here.) Here are 3 other great sites to try out.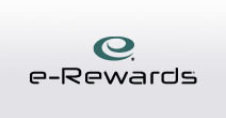 Money Side – Earn virtual currency and gift cards.
What is it? – Fill out surveys, get E-rewards cash that can be redeemed for real rewards.  You'll need an invitation from a Sponsor retailer which you get by signing up for their mailing list.  Sponsors include American Eagle, Dick Sporting Goods, Express and GameStop.  Check with your favorite stores to see if they're on the sponsor list and ask for an invitation if they are.
Why use it? – This company is serious about privacy and they don't sell your email address to third parties.  The retail sponsors are genuinely interested in your opinions.
How to use it? – Check out if the rewards you can redeem your points for are useful to you. You can get things like JetBlue miles, Hilton Hotel rewards, Starbucks and Macy's gift cards etc. You fill out your profile and E-Rewards sends you surveys that you will most likely qualify for.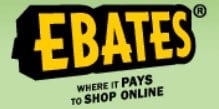 Money Side – Get cash back for shopping!
What is it? – As an Ebates member, you'll earn money on purchases from the over 1600 online retailers.
Why use it? – Cash back piles up and you'll get a check mailed to the address you provided every 3 months if your Ebates total over $5.  If not, the money will be saved until the next 3 month period.
How to use it? – Simply go to ebates.com before any purchase you make and look for your merchant. If they are listed, click on the link to go to the site and start shopping.  You can also install an Ebates tool bar – the Cash Back Button – so you don't have to log in first to Ebates.

Money Side – Buy gift cards for up to 35% off or sell gift cards for up to 92% cash back.
What is it? – Get discounted gift cards from big stores
Why use it? – Great for selling holiday gift cards you will never use and buying discounted gift cards to get holiday gifts!
How to use it? – The sign up process can be a bit exhaustive as they want you to verify your information a number of times, but in the end it's worth it! Often times, I would be at the checkout page of a store and I will remember to look it up on Cardpool. You can get an electronic gift card immediately and save up to an additional 35% off your purchase!
Tip: Sign up for the e-mail alerts to your favorite stores and get notifications of when new ones come in.