We've all made (or at least seen) ghosts made from sheets and hand-carved jack-o-lanterns. But a lot of people want to more elaborately decorate for Halloween, although they may not have the money to hit up the local party store. It's good news, then, that there are so many DIY Halloween decorations you may have never even thought of. Here's some of our favorites:
Spooky Cauldron
Don't serve drinks at your Halloween party out of a typical cooler or ice bucket. Instead, create a fog-filled cauldron straight out of a haunted house. Just fill your punch bowl or cooler with dry ice and watch the fog roll right in with the creep factor. DIYncrafts advises to handle dry ice with caution, as it can be dangerous if it comes into contact with your skin.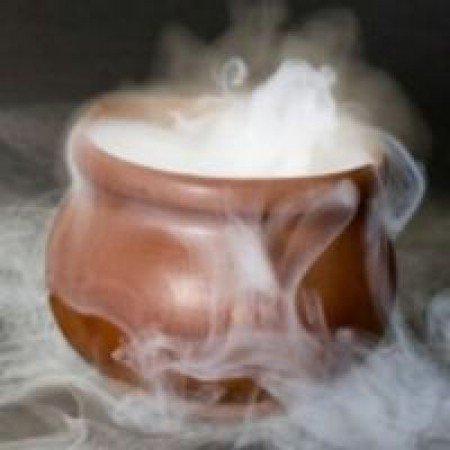 Tin Can Luminaries
Why buy luminaries at the store, when you can create your own one-of-a-kind pieces from household items? All you need are some old tin cans, black paint, candles and an awl or a hammer and a large nail. Check out the full instructions at Jollymom.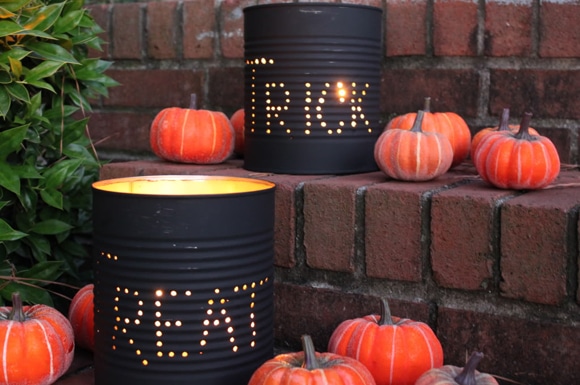 Flying Bats
Decorate your home inside or out with scary flying bats. Danamadeit explains how to simply cut a variety of sizes of bat shapes from black card stock, bend the wings up and attach them to your walls with tape or another adhesive. Guests will be impressed with the decorations that appear to fly in and out of rooms. They'll never know how simple the craft actually was!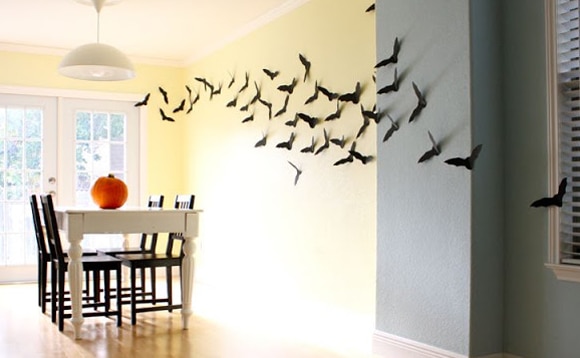 House-O-Lantern
Impress trick-or-treating families by transforming your entire house into a jack-o-lantern. This creative idea from Spoonful is easy to make with corrugated cardboard, orange tissue paper and a glue stick. Choose a window in your home, cut the cardboard to fit, and cut a face, spooky or friendly, into the cardboard. Finally, back the cutout areas with orange tissue paper and place the face in your window or windows.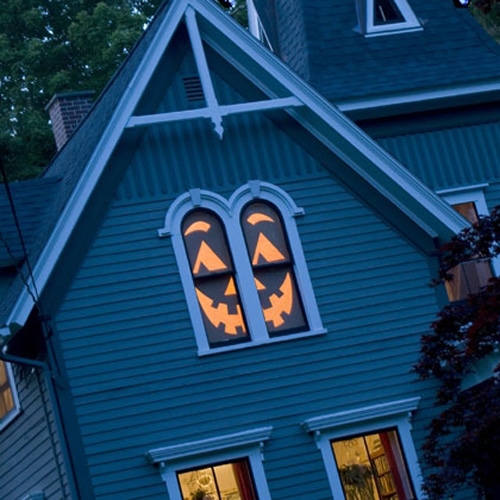 What is your favorite DIY Halloween decoration?