Have you considered becoming a vegetarian, but you're concerned you can't afford it? After all, there's not much on the fast-food dollar menu that would fit into a vegetarian or vegan diet, even if the items don't exactly count as meat, either. Believe it or not, you can actually save money by swearing off of animal products, both in your food budget and your lifetime health costs. Just make sure you follow a few frugal guidelines:
Choose Affordable Proteins
You can purchase dried beans, rice, lentils, peas and other protein-rich foods in bulk at affordable prices. Store them properly and the foods will last for a long time, allowing you to better stick to your budget. Other proteins, such as chickpeas, chopped tomatoes and kidney beans, can be affordable purchased in cans.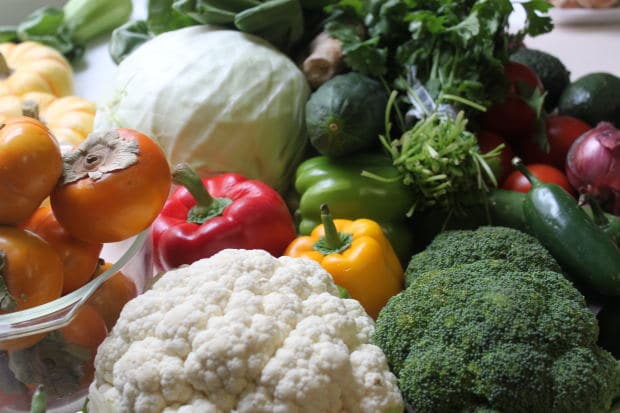 Save Money on Produce
Fresh fruits and vegetables can be purchased at much more affordable prices from farmers markets and large wholesalers. You can also save money by growing you own fresh herbs, even if you live in an apartment. And don't be a produce snob: Frozen vegetables can be just as healthy as their fresh counterparts.
Invest in Condiments
Many people believe vegetarian cuisine lacks flavor. Spice it up with any variety of condiments that don't include any animal products, including mustards, lemon juice, garlic, soy sauce, hot sauce and spice mixes. You'll be glad you've stocked up when you need to liven up a recipe that would be otherwise bland and boring.
Keep It Simple
You may have all sorts of vegetarian recipes or pre-packaged meals you'd like to try, but don't forget simple meals can be just as tasty – and much more affordable. Remember the basic formula: a grain, a green and a bean, and you can create your own healthy meals from any ingredients you have around.
Don't forget to also check out PETA's tips for eating vegetarian on a budget.