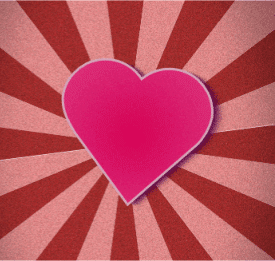 It's that time of year again.  And if you want to celebrate Valentine's Day without breaking the bank, here's some low cost ideas to show that special someone you care.
Homemade Goodies
Put together favorite foods you make yourself – and it doesn't have to be just baked goods (though those are always good…).  One year, I got a stack of homemade dinners I could refrigerate or freeze – my own personalized TV dinners!
Make a Special Video
Use your phone to create a video or slideshow for your Valentine. Send it as an email or text message.
Samples!
As a sampler, you must have a stash that you could make into a great gift bag!  If not, visit the cosmetic counters at the malls and ask for free beauty or fragrance samples.  I've noticed you can get men's samples easier than women's samples without having to buy anything so you can give your man a nice selection of colognes or aftershaves to try. Or look for offers where you buy something (usually $25 or less…) and get a free gift.
Gift Cards from Your Credit Card Points
If you've got a credit card that has points, you can use them to purchase gift cards. Choose one for a favorite restaurant they can use to plan a dinner date.  Gift cards from retailers specializing in candy, foods or even flowers are "sweet" choices, too.
Gift Cards Part 2
One thing about gift cards is that they can be misplaced or you forget to carry them with you.  Solve that by texting a gift cards instead.  Most retailers offer this option and even let you choose the design or add a message.
Travel Size Products
These aren't always the best buy compared to larger sizes of products, but these are great to add to a gift bag for someone who travels a lot or as a collection of new things to try.
Photo by Nils Geylen