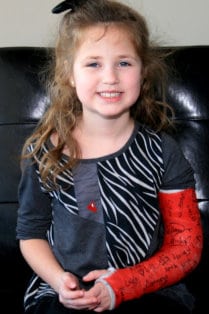 There's been a lot of news about health insurance these days.  One thing it's forced me to do is look at my current plan to understand what it all means.  This post summarizes most of the important information I found.  Though it's a little long and sometimes "technical", I hope it helps clear up some of the confusion.
Premium
This is the amount you pay per month and varies based on the plan's features.  By paying premiums, you're making an agreement with the insurance company for them to help pay your medical bills.
Out of Pocket
There are some medical events that are paid in full by the insurance company like an annual check-up or other preventive care visits.  But most of the time, you'll need to pay a portion of a medical visit or procedure.  In other words, they're "out of [your] pocket" payments.
Annual or Lifetime Caps
Each policy has an annual cap on how much you pay for out of pocket expenses.  Once you reach that cap, the insurance company picks up all your medical costs.  Depending on the plan, there may be a different cap for prescription drugs or other features in your plan.  But by law, the total cap each year can be no more than $6,400 for individuals and $12,800 for families.
Lifetime caps work differently from the annual caps.  Basically, the insurance company would pay up to this cap amount over the lifetime of the policy and then not pay any more towards your medical costs.  Obamacare removed lifetime caps so that insurance companies can no longer refuse to cover your costs if your medical costs are too high.  And they can't drop you from a plan because of high medical costs either.
Networks
Networks are the doctors, hospitals and other health care providers you're allowed to use with your plan.  To save costs and lower premium amounts, many insurers limit the providers in a network.  If using a specific hospital or doctor is important to you, carefully check the network lists to make sure you can still visit them.
For providers outside your plan network – called "out of network" –  you'll find different conditions apply.  The only exception is a trip to any Emergency Room.  They're all considered "in-network" and your regular rates will apply.
Co-Pay
Some medical visits and prescriptions require a "shared" payment.  That means you pay a portion of the cost and the insurance company covers the rest.  Most of the time the amount you "co-pay" goes toward your annual cap as long as you use an in-network provider.  If you go outside the network, the co-pay amounts may be higher and what you pay may not apply to your annual cap.
Deductible
For other procedures, a deductible applies instead of a co-pay.  Your plan usually has more than one deductible amount – like one for hospitalization, another for prescription drugs and a different deductible for out of network treatment. But whatever it is, the deductible is the amount you agree to pay before the insurance company starts to pay their portion.
For family members all on the same plan, the deductible amount is often pooled for everyone – not split up with a certain amount applied to each person. But check your policy carefully to make sure.
Co-Insurance
Co-insurance applies only to visits and procedures on the deductible list.  As with co-pays, you pay a portion of the bill and the insurance company pays another.  Here's where things get tricky, though.  Some plans will pay their share from the beginning assuming the share you pay will reach the deductible amount over the course of the year.  Others will not pay anything until you pay your entire deductible amount.  Make sure you find out how your plan works or your pocketbook could be in for a shock.
Where to Buy: Private vs Public Exchange Health Insurance
Health insurance is available from a variety of sources. Private insurance is offered directly from insurance companies that have been approved to operate in your state. Public Exchange plans (those on Obamacare/state sites) are offered by participating companies only.
While plans from either source must meet the minimum coverage outlined in the Affordable Care Act, you might find more variety in the plans a private insurer offers.  However,  if you think you qualify for subsidies or Medicaid you'll need to enroll through the Public Exchanges. On the Exchange, you'll enter income information to see if you qualify.  Be careful!  We've heard reports of people being automatically enrolled in Medicaid and glitches with family plans.
Just a note on Medicaid: it does not include all the coverage/features that Private or Public Exchange plans do and deductibles and copays vary by state.
Some Tips:
If you have an employer plan, even if you have to pay for it, it's usually a better deal than what you can get on the individual market.  The deductibles are often lower, co-pays/co-insurance more generous and the networks broader.
If you refuse an employer plan and go to the individual market, you will not be eligible for subsidies for private insurance.
If your employer doesn't offer family coverage, you'll need to purchase health insurance for the other family members on the individual market.  That means they'll be on an entirely different plan from yours, which could include Medicaid and/or CHIP.
Crunch the numbers as to which plan works best.  It's usually recommended that if you don't have a lot of health care costs to go with the cheapest plans with the highest deductibles and co-pay/co-insurance amounts.  For those with significant medical costs, the higher priced plans usually are a better deal.
Photo from http://www.morguefile.com/