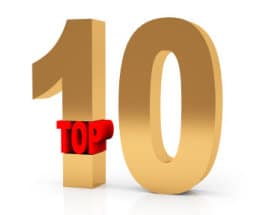 Well, it's that time of year when everyone is busy – including us bloggers.  That's why you'll find a lot of "top posts" posts around the end of the year.  And here is ours – the most read posts on yoFreeSample's Money Saving Blog.
Thanks for reading and have a Merry Christmas (we'll be taking the 24th and 25th off…).
Our selection of patterns to make your own tote bags…with pockets, of course.
Wow…I must not be the only one with mold and mildew problems!
Free and Food – two of the best words in the whole world – and we put them together.
Must have been a lot of costume procrastinators this year…
We're all about frugal living at yoFreeSamples…and props to all the other sites that are too!
Our round up of tips and "tools of the trade" so to speak. Still can't figure out why we came up with 11 and not some nice round number like 10 or 12.
Oh yeah…DIY.  We love it and so do you.  And there must be something about the number 11…  This one is a big hit on Pinterest, too.
It's official.  Free clothes beats free food. And now I'm wondering about the number 7…
This is the third "11" post that made our top ten (maybe we should have made this the top 11…) but we think the list of small things we can do to save money made a big impact.
Nothing breeds success like success.  We make out big with our freebie offers and have the pictures to prove it.  Hope you did, too.
Image from Flickr