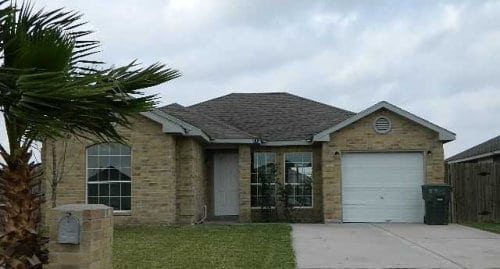 Ever wish you could move someplace cheaper? Head south. According to Council for Community and Economic Research's—a non-profit group— sixth-annual cost-of-living index, five of the 10 most affordable cities in the U.S. are Dixie. Cost-of-living ratings are based on six areas: housing, utilities, groceries, transportation, health care, and miscellaneous goods and services. Of 307 urban areas, the national average cost-of-living index was 100, with many cities ranking higher. Check out the index's 10 cheapest cities—of 307 US munipalities studied:
10. Ashland, Ohio
Cost of Living Index: 87.6
Ashland residents pay rents that average just $538 a month, and their phone bills average only $25 a month.
9. Pueblo, Colo.
Cost of Living Index: 87.1
Pueblo residents pay an average of $708 a month for rent, but mortgages are just slightly higher at only $713 a month. Monthly electricity bills are only $128 in this western town.
8. Muskogee, Okla.
Cost of Living Index: 86.9
It may cost $113 to visit the dentist in Muskogee, but rents average just $533 a month.
7. Wichita Falls, Texas
Cost of Living Index: 86.4
Housing costs may average $658 a month in Wichita Falls, but energy costs are just $139 a month and it only costs $76 to visit the dentist.
6. Fayetteville, Ark.
Cost of Living Index: 86.0
Fayetteville monthly costs low all around, with rents averaging just $574 and phone bills averaging only $23 a month.
5. Memphis, Tenn.
Cost of Living Index: 86.0
Memphis residents enjoy lower utilities costs—with average monthly phone bills of just $25 and energy costs of just $130.
4. Ardmore, Okla.
Cost of Living Index: 85.9
Travel to Ardmore and monthly expenses drop even further. Here, residents pay average rents of just $588 a month, and monthly utilities costs are just $133.
3. Norman, Okla.
Cost of Living Index: 85.6
Located just north of Oklahoma City, Norman residents can rent an apartment for just $647 a month, and pay an average mortgage of less than $800.
2. McAllen, Texas
Cost of Living Index: 85.4
With a cost of living more than 16 percent less than the national average, McAllen offers its residents apartments for rent at an average $708 a month.
1. Harlingen, Texas
Cost of Living Index: 81.8
Located on Texas' southern tip, Harlingen's average cost of living is a full 17 percent lower than the national average. The residents of this southern town can even enjoy at night at the movies for just $9, and homes average about $230,000.
How does the cost-of-living in your hometown vary from America's 10 cheapest cities?
Photo of home in Harlingen Texas from housesforsalelists.com.