We all know what ultimately matters for the end result of a do-it-yourself project: "Is it good? Will I use it again and again?" and I can confidently say this soap has been in my kitchen for weeks and it will be there for weeks ahead. If you are tired of stinky hands after cooking with garlic, cleaning nasty stuff or even smoking; this soap will help, it won't abolish all smells but it does a darn good job. However, the most potent benefit is the softness of your skin after using it. Okay, so let's dig into this super-lazy guide to making a fancy pants, exfoliating and (after extensive testing) deodorizing liquid soap.
All you really need for this is coffee grounds and liquid soap. I've been making a gallon of cold brew coffee weekly to save money for over a year and I felt dirty throwing away so many coffee grounds every week. So one day, I grabbed a pinch of leftover coffee grounds and mixed it with liquid soap. My hands were softer than ever before and I was hooked. Read on to see how to make this soap.
What Ingredients You Need: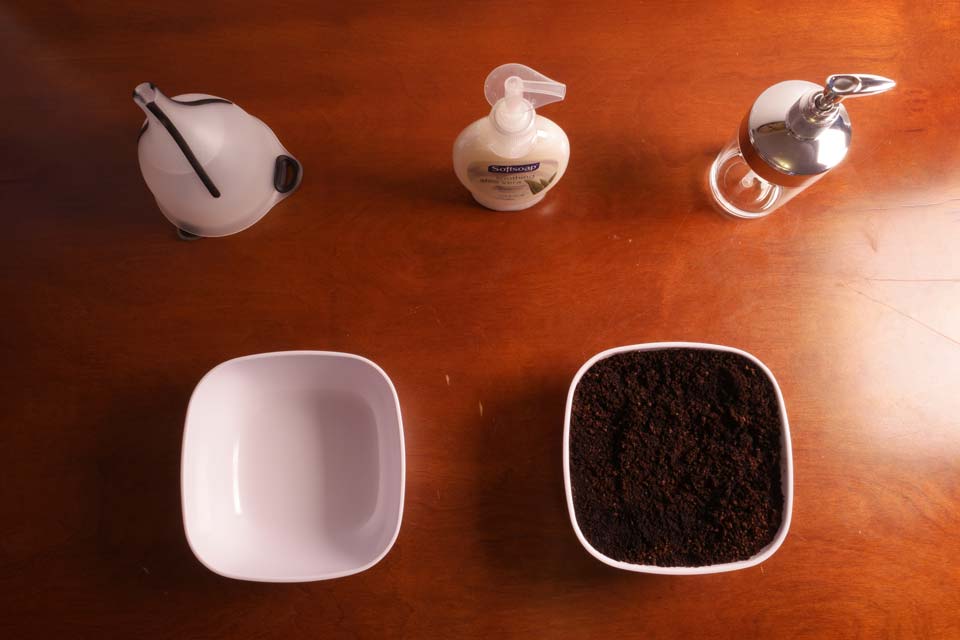 Coffee grounds (ideally dried)
Any liquid soap
Ketchup Bottle or Empty Squeeze Bottle
Optional: A mixing bowl
Optional: Fork or spoon
Optional: Funnel
For this post I used an Amazon gift card that I earned from a deal on this site to buy a soap with dispenser for $1.99, a funnel with filter for $7.95 and 2 ketchup-like squeeze bottles for $8.99. This is just what I got for demonstration purposes, you can skip the funnel and use an old ketchup squeeze bottle to save a couple extra bucks. Okay, let's dig in to how to do this.
Step 1: Get Some Coffee Grounds
Make a good sized batch of coffee. For a better batch of soap, make sure it is as finely ground as you can get it (espresso is the finest). Then dry it out.
Step 2: Get Some Soap
Then just get any liquid soap, the typical 7.5 oz bottle at most stores will do.
Step 3: Mix It Up!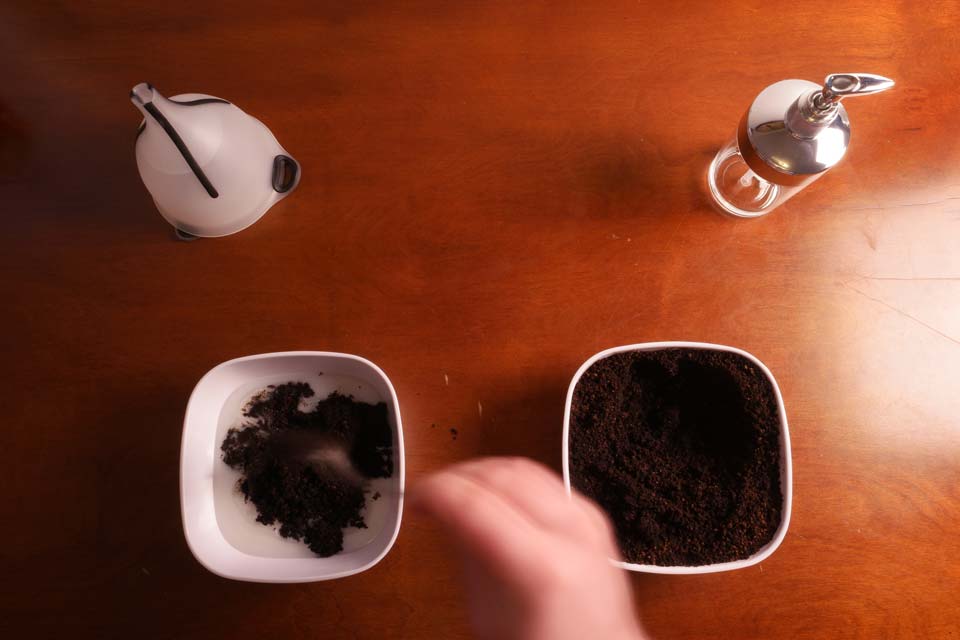 Use 2 to 3 tablespoons (15ml). You can add more if you want a more potent deodorant effect, but be careful you can clog the soap pumper fairly easily as I learned after clogging 3 pumpers while taking the pictures for this article. I actually switched to the ketchup squeeze bottle after clogging so many soap pumpers and it works wonderfully with enough to deodorize your hands. The soap pumper just didn't really fit enough coffee ground to deodorize and exfoliate without clogging. The squeeze bottle works especially well because the coffee seperates from the soap after a few minutes and when you use the squeeze bottle it mixes it nearly every time. And there you have it, the mixture is ready to go.
Step 4: Insert Coffee Soap Into A Squeeze Bottle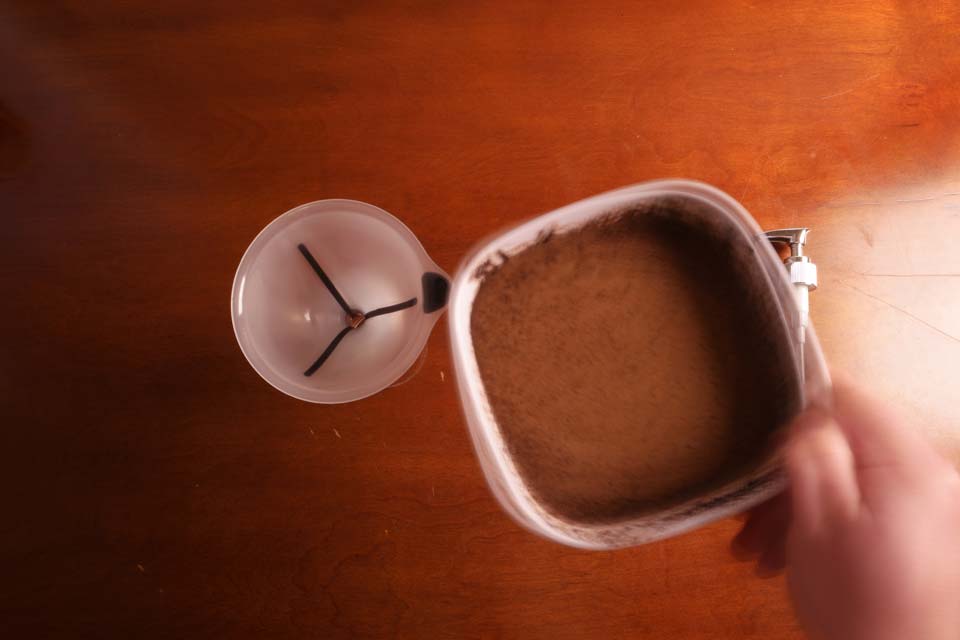 Using the funnel is optional, it'll save you a mess though. Just take off the cap from the bottle. Then slowly dump it in. Make sure the funnel doesn't tip over, adjust the amount you pour in accordingly.
… and now you have super-lazy and yet, super-fancy exfoliating soap!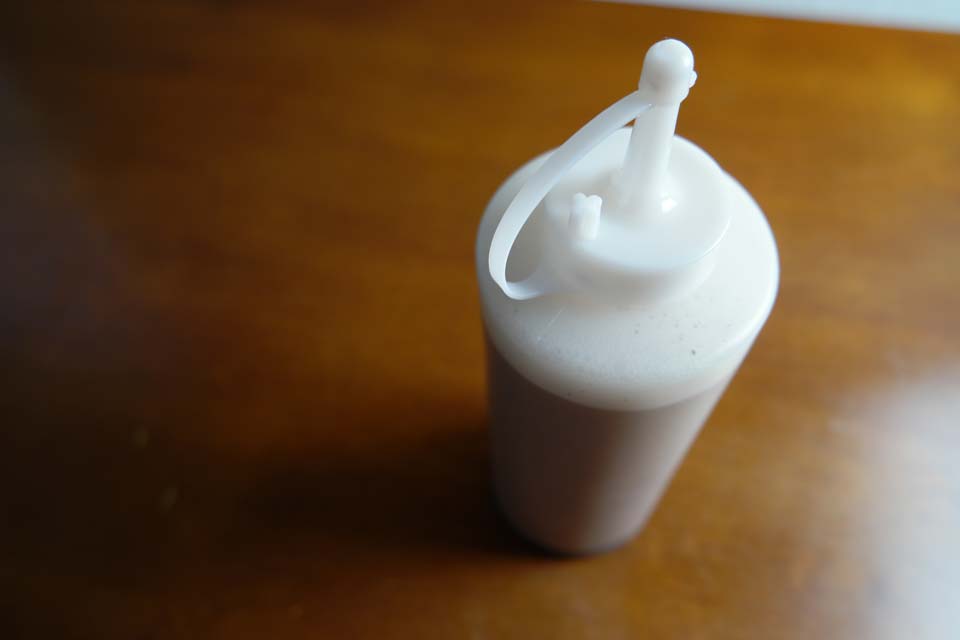 Step 5: Use That Soap!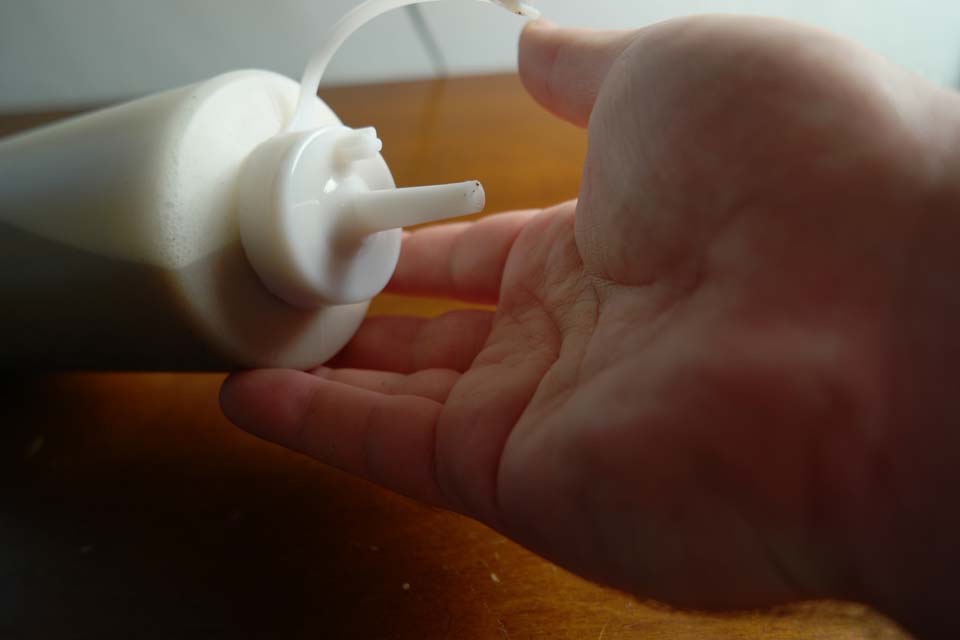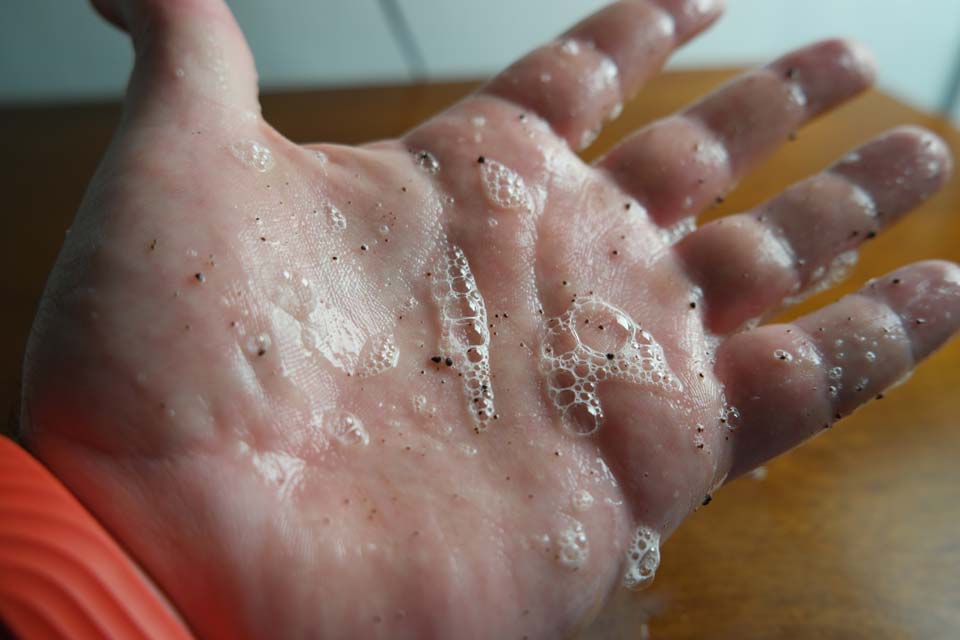 Do you feel how soft your hands are after using this? Let me know how you like it and if you really like it please pin it or share it below!