You don't have to spend a lot of money to celebrate the new year. Instead of going out, make New Year's Eve into a family tradition or keep it as a quiet time for yourself. Check out these stay at home ideas.
Midnight Marshmallow Roast
Build a fire inside or out and roast some marshmallows around the fire.  If you don't like marshmallows, fruits like bananas, strawberries or even hotdogs work.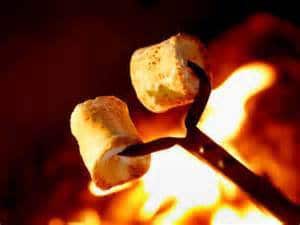 Sleep Under the Stars
If the weather allows, spend New Year's Eve camping in a park or your own backyard. What better way to wake up to the New Year than being surrounded by nature?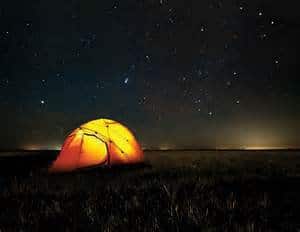 Change of the Year Soup
My mother always made lentil soup on New Year's Eve and ate a bowl at the stroke of midnight.  It was an old family tradition that was supposed to bring good luck.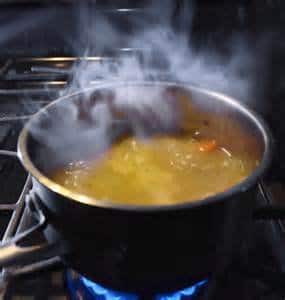 Spa Night
Spend the evening pampering yourself. Light some candles or simmer fragrant oils on a warmer, play some soothing music and relax in the tub or give yourself a manicure or facial.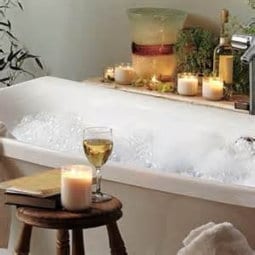 Home Movie Night
Get out the home movies from the year (or create a photo slide show), make some home-made popcorn and snuggle up on the sofa for a trip down memory lane. If you've got kids, have them make "cars" to watch movies "drive-in" style.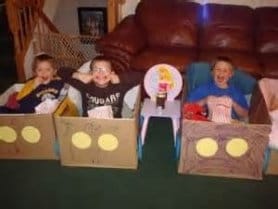 Game Party
Get together with family or friends to play classic board or card games. Serve mini-kabobs of fruit, veggies or meats with dips to keep stomachs full and hands clean!  Winners will have bragging rights for 2014.