Today's American travelers need to save money any way they can. Obviously, the most obvious way to do so is to search for cheaper rates online. But there are other tips of the trade that can allow you to keep more of your money in your own wallet, particularly when it comes to renting a car and booking a plane ticket. As anyone who's ever done either knows, the overall cost doesn't end with a company's advertised rate, and the total expense can be drastically higher thanks to extras and fees. Fortunately, there are ways to save beyond searching for the cheapest rate, and we've compiled several of those tips below:
Save on Car Rentals by:
Searching for Deals
Not only do sites like Kayak.com and CarRentals.com offer deeper discounts than most companies' advertised rates, but the Internet can lead you toward off-brand rental-car agencies such as Fox Rent A Car, which can save you 10- to 15-percent more than you would pay major brands.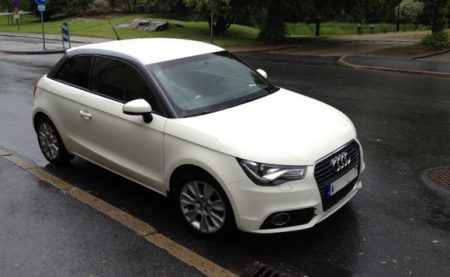 Using Coupons
Coupons, sales and other deals apply to rental-car agencies just as they do the grocery store. Many companies offer discounts to customers who belong to affiliate programs, such as airline loyalty programs and AA members. Another option is combining coupon codes to increase your savings. Sites such as BradsDeals offer coupon codes and other deals for most major rental-car agencies.
Joining a Loyalty Program
Just like an airline frequent-flier program, most rental-car agencies offer a loyalty rewards program. Not only do some of these programs allow travelers to earn reward points redeemable toward free rentals, but they also provide perks such as free upgrades and expedited check-ins.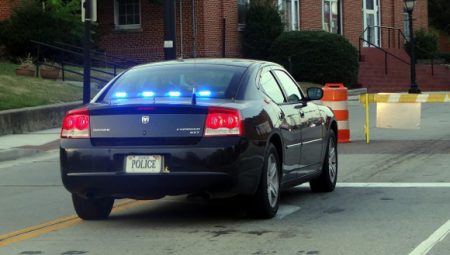 Prepaying for Your Rental
Paying for your rental upfront through travel websites such as Hotwire and Priceline can actually save you 20 percent or more. Even better, CarRentals.com offers prepaid-only specials for less than 25 percent the standard cost.
Avoiding Airport Rentals
Did you know that airport concession fees can account to as much as 30 percent of your entire rental car fare? Instead, rent from your hotel or an offsite agency for major savings. It may be a bit inconvenient to take public transportation or a taxi to your rental agency, but you'll be glad you did when you sign the bill.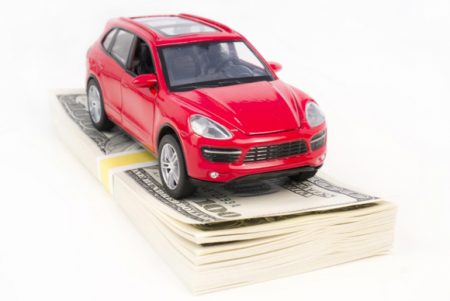 Watching for Extra Fees
You may think it's easier to let the rental agency refill the tank at the end of your trip, but it will often charge you two or even three-times more for gas than you would pay at a nearby station. Also make sure you closely inspect the condition of the vehicle before you ever leave the lot to ensure you don't end up paying for someone else's mistake.
Allowing Extra Time
You might try squeezing your car rental to the shortest-possible period to save some money, but this strategy could come back to bite you if you're stuck in traffic or just running behind. To avoid costly late fees, tack a couple of extra hours onto your reservation. Likewise, adding an extra day to your rental might actually lower your base rate since many companies offer lower rates to those whose rental period includes a weekend day. Be aware, however, of companies that might actually charge you extra for an early return.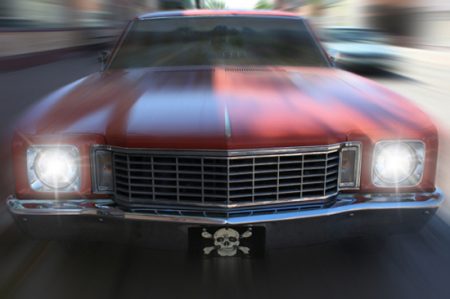 Declining Extra Insurance
They won't tell you this when it's offered, by many travelers are already insured when driving a rental. Additional insurance such as loss damage waivers and personal effects coverage can cost as much as $40 extra each day. But your existing policy, AAA or even your credit-card company may already provide that coverage to you at no cost.
Keeping It Basic
Don't pay for a rental with extra frills that you don't need. If you don't really need the extra space, there's no reason to upgrade your rental to an SUV, van or larger sedan. In fact, a compact car serves the needs of most drivers traveling for business.
Save on Air Fare by:
Checking Multiple Travel Sites
Instead of sticking with the usual suspects, search as many flight websites as possible to ensure you're receiving the best possible deal. In fact, many of the most popular travel sites don't even list budget carriers because those airlines are unwilling to pay a booking commission. For example, you won't find ticket for Air Asia or Ryan Air on the large U.S.-based sites, but those airlines often offer the lowest fares. Likewise, many of the major discount travel sites don't even cover the entire world, instead sticking with certain regions. Don't book a flight without first checking for fares offered at Skyscanner.com, Momondo.com, Google Flights, Hipmunk.com and Kayak.com.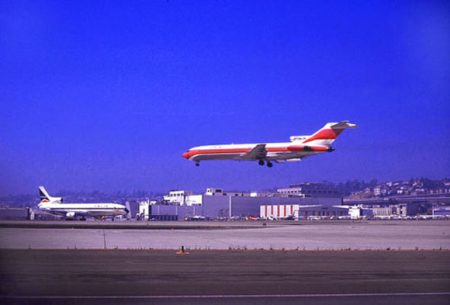 Staying Flexible
Airline tickets can vary greatly based on the time, day, season and holiday. In the United States, fares generally go up in the summer and around school holidays such as spring break, not to mention the increases that coincide with major holidays. If you are flexible with the dates and times you travel, you can save the most money. Traveling from one day to the next can actually mean the difference of hundreds of dollars. As a general rule of thumb, flights in midweek are cheaper than on the weekend, and flights right after a major holiday has passed are cheaper than before or during the celebration. Likewise, early morning and late night flights are generally cheaper than those during peak hours.Furthermore, flights to more obscure destinations can be much less expensive to book than popular locations. Try using Kayak's "Explore tool," which allows you to enter your departure airport and view prices for routes worldwide. If you just need a getaway, choose the cheapest destination. Likewise, Google Flights offers a similar feature in which you can enter your departure airport and search for "anywhere." The results will be the cheapest flights available, period.
Using Budget Airlines
There's no reason you have to fly American, United or Delta. Although there are only a few budget airlines in the United States, other locations offer tons of budget airlines, and the competition keeps all the rates lower. Although your fare will entitle you to fewer perks, the savings makes them well worthwhile.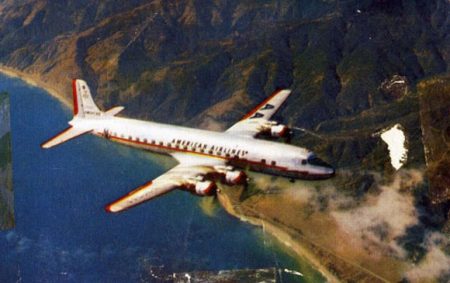 Flying Alternative Routes
While direct flights are most convenient, flying to the cheapest nearby city to your final destination, then hopping a budget airline the rest of the way can be much less expensive in the long run. For example, you might be able to book a $600 ticket from New York to Oakland, then an additional $60 flight to Los Angeles rather than a $900 direct flight. You'll spend more time in the air, and simply searching the various options can be time consuming, but the savings will make it all worthwhile.
Taking Advantage of Available Discounts
If you're a senior citizen—which can sometimes apply to anyone older than 50—don't be ashamed to ask for a senior discount. Likewise, if you are a student, many additional discounts may be available to you. STA Travel offers a great search engine that lists a variety of flexible student tickets. Plus, you can search the Web for a variety of student coupon codes for travel.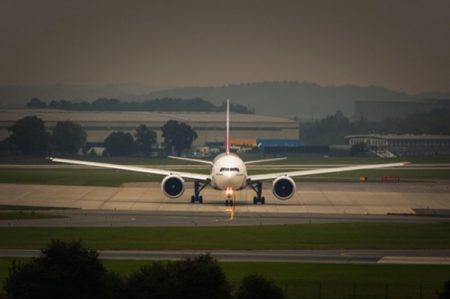 Using Frequent Flier Miles
A great way to earn free flights is through airline reward programs. Even if you seldom travel, you should sign up for any free airline rewards program. Be aware of airline affiliations to maximize your rewards with these programs, as well. For example, a passenger flying Singapore Airlines can earn miles toward their United Mileage Plus program since the airlines are partnered, and those flying Air France can earn rewards for Delta Sky Miles. Remember the other ways you can earn miles in the various airline programs, as well, such as staying at certain partner hotels and carrying a partner credit card.
Knowing When to Book
Not only can you pay more by booking at the last minute, but fares can also be higher if you book too far in advance. As a rule of thumb, the best time to book an airline ticket is 12 to 16 weeks in advance during peak season and just six to eight weeks in advance at other times. During these key windows, airlines generally know whether or not a flight is going to sell and will adjust the fares based on that demand.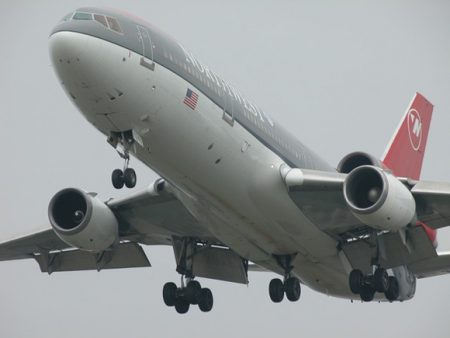 Using a Fake Location
It may sound strange, but airfare not only varies by where you depart and arrive, but also from where you purchase the tickets—particularly when it comes to international flights. Fortunately, there's a technique that can save hundreds of dollars, particularly on domestic flights in a foreign country. Simply run your flight search using Google ITA, and enter a city domestic to the route in the "sales city" field. Although the flight option results will be listed in the foreign currency, it's easy enough to compare in U.S. dollars with Google's currency conversion tool. Although you won't be able to actually make your purchase using Google ITA, it's easy enough to go to the chosen airline's own website, and choose the country you're traveling and English as the language. Of course, you'll want to make sure you're using a credit card without foreign transaction fees to really benefit from the savings using this method.
Our readers are always looking for innovative ways to save money on travel costs. What's the most creative and unique way you've saved on car rentals and air fare?