This time of year I've got the slow cooker working full time. But even I get tired of my slow cooker regulars. Thanks goodness for the internet. Here are 8 recipes I found that are different (for me, at least) and look delicious. I can't wait to try them!  Click on the link below each photo for the recipe.
Garlic Brown Sugar Chicken
Soda (7-up or similar) is the surprise ingredient in this recipe.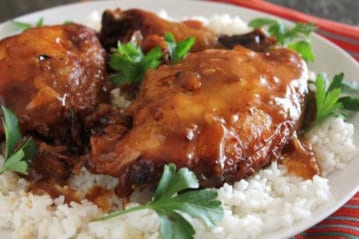 Mediterranean Roast Turkey
Tomatoes and kalamata olives give turkey a tangy twist.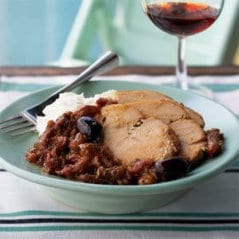 French Chicken Stew
Chicken, potatoes and veggies in a tomato sauce.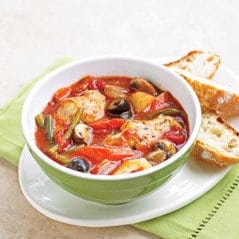 Slow Cooker Turkey Breast
Can't get much simpler than this recipe.  Besides the turkey breast all you need is a packet of dry onion soup mix.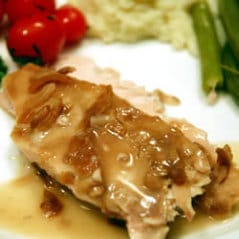 Cream Cheese Chicken
Serve this chicken in cheese sauce over spaghetti for an "alfredo" experience.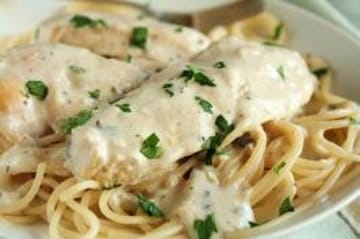 Herbed Turkey Breast
Make turkey Italian style by cooking the turkey breast with a variety of Italian seasonings and spices.
Arroz con Pollo
Rice, vegetables and chicken spiced with chili powder  which you can adjust to taste – or skip for a more "traditional" taste.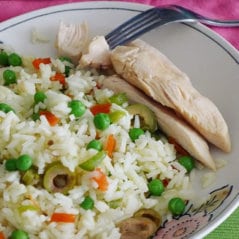 Jerk Turkey
Jamaican style turkey with beans – and get this – it's a Weight Watcher's recipe!