Everyone loves Thanksgiving.  But the extra calories?  Not so much.  There are ways to slim down the traditional Thanksgiving foods, though.  And while you might not want to try all of these slim tips, one or two can make a difference.  But I have to say, I've used all of these recipes for years without a complaint.  I guarantee no one will miss the extra fat or sugar.
Cranberry Sauce
Make your own and save the sugar calories in the canned versions.  Cook one bag of fresh cranberries in one cup of real apple juice or home-made apple sauce (made without sugar).   Add any spices and cook until the cranberries are soft and it's the consistency you like.  If you like the gelatin kind, strain the sauce in a sieve then add gelatin mixed with water (2 1/4 T gelatin to 1/4 cup water – follow directions on gelatin envelope) and cook strained cranberry until gelatin is fully dissolved.  Place in greased mold to set in refrigerator.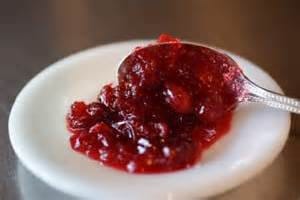 Gravy
If you're making gravy from scratch, you need some fat to make a thickener with flour but not nearly as much as you think.  Use a only a few tablespoons of pan drippings or butter – but not both – and an equal part flour to make it then stir into the drippings and extra broth/water you've added.  If you have the time, place the gravy in the refrigerator freezer so that the fat hardens/can be removed.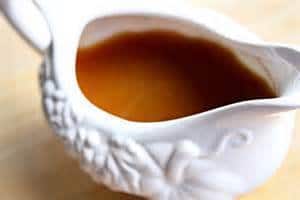 Mashed Potatoes
Use reduced fat milk (1% or 2%) instead of whole milk or cream.  Or use reduced sodium chicken broth in place of some of the milk.  And you can skip the butter, too, which diners can add on their own if they're not slathering them with gravy.  If you're considering baked sweet potato casserole, cut the number or marshmallows or other toppings in half.  Better yet, try them roasted or twice baked and sprinkle with ginger or cinnamon for sweetness.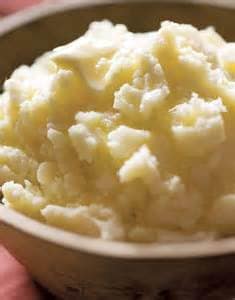 Stuffing
No need to use butter or oil in your stuffing.  Saute celery, onions or other additions in broth.  Water is fine, too, especially if you're putting the stuffing inside the turkey.  And boost the fiber with extra veggies, a loaf of high fiber bread or mix in a fiber supplement – like the truly tasteless Benefiber (love that stuff!)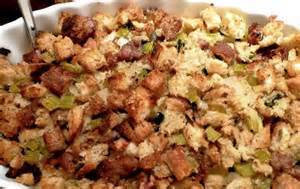 Pies
Some pies you just can't slim down other than cutting out some of the sugar or using slightly lower fat milk.  But you can save calories on the crust.  For two crust fruit pies, ditch the top crust and go for the rustic look of a croustade.  Just wrap the ends of the bottom crust over the top. Or use a bottom crust only and crust cut-outs on the top.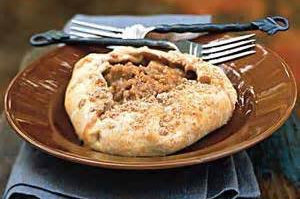 Veggies
There are all sorts of calorie laden stuff you can put on holiday vegetable sides.  But the "plainer" you keep them, the better.  Instead of green bean casserole add thin strips of cooked red peppers or top with fried onions and/or sauteed mushrooms to shave some calories.  Sprinkle pureed squash with cinnamon or roast Brussels sprouts with a bit of oil to save on added butter.