The Target Cartwheel program is a great way to save money without clipping a single coupon. Cartwheel is a free savings program that you use at Target which can save you anywhere from 5- to 50 percent on Target purchases. Simply choose the offers you want to use and scan the barcode at checkout to save.
Saving with Cartwheel
To use Cartwheel, access the app or website and browse thru all the Cartwheel offers by either category or collection. To select an offer, just tap on the card and it flips over showing a red "add button." As you select offers, you will fill spots in your Cartwheel. You are automatically given 10 spots to start. Later, you can earn more spots by unlocking Cartwheel badges. Every Cartwheel user has access to the same offers, and just like Target coupons, most new Cartwheel offers are available on Sunday morning. But you should also check daily for any special offers. Many high-value, limited-time offers become available at random.

Checking Out with Cartwheel
When you're ready to purchase your items and your offers are in your cartwheel, you can either print your Cartwheel barcode from your desktop computer and bring it with you to the store, or you can use the Cartwheel App on your mobile device. The more you use and save with Cartwheel, the more spots you can earn. Cartwheel will notify you when you've earned a badge and are eligible for more spots. You can redeem all your offers on your Cartwheel list at once. For instance, if you have ten offers and purchase all ten products on your list, you'll save on all ten items. You can use each offer on your list up to four times per transaction and use Cartwheel in up to six transactions per day.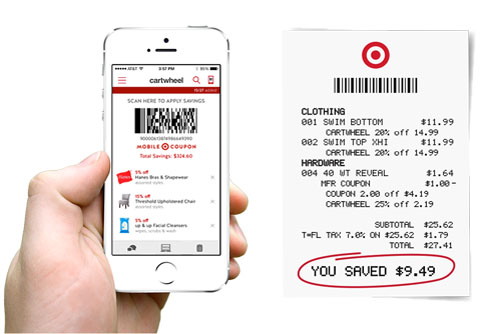 Shopping with Cartwheel
There's even a scanning feature within the Cartwheel app that allows you to scan products while you're shopping. Simply open up the Cartwheel app, choose scan from the menu and scan the barcode of the product to check for an offer. If the app doesn't open because of poor signal, Target usually has free Wi-Fi that you can connect to while you're in-store. Go to your phone settings and select Target Guest Wi-Fi. You must accept the terms and conditions for using Target's Wi-Fi, but once you're connected you should be able to use the Cartwheel app with no problem. You can also take a screenshot of your barcode to save time in the store. iPhone users you can also save their barcodes in their Passbooks for easy access.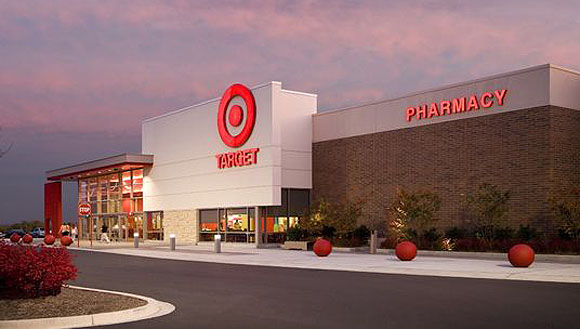 Saving Even More with Cartwheel
Cartwheel offers can be stacked with a manufacturer coupon, a Target coupon, as well as your Target REDcard. The Cartwheel offer will discount after the value of the Target coupon is applied. Each Cartwheel offer can be used up to four times per transaction, unless otherwise stated on the offer. There's a limit of one Cartwheel barcode per transaction and six Cartwheel-barcode transactions per day.