In a day and age when people are in desperate need to stretch their budget dollars, any type of savings is generally welcomed. Fortunately, there are DIY ways to keep your house, yourself and your family spic and span without dropping much dough.
Dishwasher Detergent
If you're tired of spending money on fancy soaps for the dishwasher, try making your own. Mix one cup of borax, one cup of baking soda, ½ cup citric acid and ½ cup kosher salt to make the best-smelling detergent you've ever used. Worried about getting a clean rinse? No worries. Just use vinegar as your rinsing agent.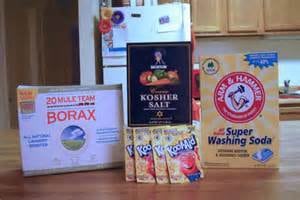 Shaving Cream
Does he still get razor burn even after you've spent major money on fancy shaving cream? Make it yourself by combining shea butter, coconut oil, jojoba oil, rosemary oil and peppermint oil for an all-natural product. The oils may cost a little bit to start, but once you have them, the DIY cream and the bottles of ingredients will last years.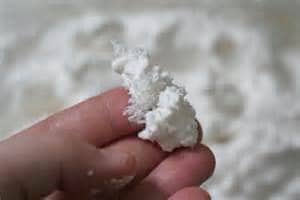 Bug Repellant
Save money and avoid harsh chemicals by making your own bug spray. Did you know mosquitos are deterred by vanilla? Just mix a tablespoon of vanilla extract with a couple of cups of water for a spray that will repel bugs and is safe to spray on your whole body—including your face.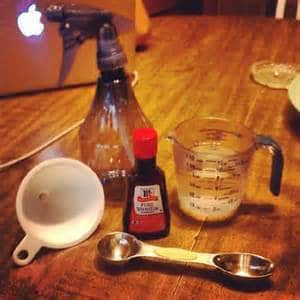 Stain Remover
Do you have a habit of spilling food on yourself? Does one of your brood get dirt and grass stains all over their clothes? What about motor oil? If you answer yes to any of these questions, you probably spend a fortune each year on stain remover. Add that back into your budget by making your own. In a spray bottle, simply combine one part hydrogen peroxide, one part baking soda and two parts water. Your clothes won't know what's hit them!
Mineral Makeup
Have you always wanted to try mineral makeup but aren't willing to shell out the big bucks as advertised on TV or in makeup stores? Here's your chance. Combine one part cornstarch, one part green clay and a dash of cocoa. The cornstarch acts as an oil-absorbing agent without drying your skill, and green clay is used for facials by some of the finest spas on the planet. To darken the powder to match your skin tone, just add a tad more green clay and cocoa, or however much is needed.