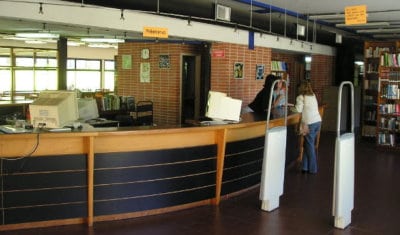 If you're like most, you struggle to maintain a tight budget in today's recovering economy. But what would you say if you heard the source of countless savings is available to you – at no cost – as close as down the street. It's true. In your own town there's a facility that saves you from a variety of purchases… and it's free! The public library offers a lot more than books, and by taking advantage of its numerous features you can cut many bills from your monthly budget.
Save on Books
Obviously the library offers a plethora of literature at your disposal, and by borrowing books you save the cost of purchasing them. But did you know you can also check out e-books at most branches? Who needs to pay iTunes or Amazon for the latest novel to read on your iPad or Kindle when you can try it out for free? Plus, avoid buyer's remorse when it turns out to be something other than your cup of tea.
Internet
Do you struggle to pay your Internet bill each month? Are you frustrated with the speed available in your area? Consider heading to the library to surf the Web and check your email, instead – especially if you have a data cap.
Periodicals
Are you paying for magazine and newspaper subscriptions? If you need to tighten the proverbial belt, start reading your favorite media at the library instead.  Many libraries have comfortable reading areas and even places to buy a drink or cup of coffee while you read your favorites or discover new ones.  And if you have to have that recipe or article, copy it right there!
Movies
Did you know you can now borrow movies from the library? And they're not all documentaries, either. You might be surprised at some of the current hits available. Just whip out the library card and save yourself from renting or paying movie memberships.
Genealogy
Save yourself $20 to $40 a month – or more – by researching your genealogy at the library. Most branches pay for memberships to Ancestry.com and other services so all patrons have full access to research materials.
Gym
Need to cut your gym membership out of your budget? Never fear. Your local public library likely offers a plethora of workout DVDs available to borrow. Not only will you save the bill, but you can try out a variety of workout styles and aren't stuck with any that just aren't for you.