There are all sorts of ways to save. A little time spent making your own detergent, fabric softener and stain remover or relying less on the dryer or dry cleaner pays off over time. And when it comes to laundry, these solutions are kind to the environment and helpful for those with allergies. Try all or some of these ideas and watch the savings add up.
Make Your Own Detergent – Save $27 a Year
Besides being able to control the ingredients, making your own detergent takes only a little time.  Compared to everyone's favorite Tide (the liquid version costs .31 per load), you'll only pay about 20 cents a load for home-made and get by all accounts the same excellent cleaning results. 
Try this recipe here.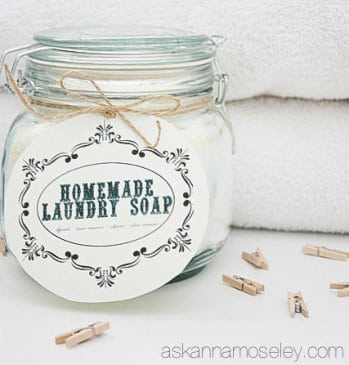 Skip One Dryer Load a Week – Save $12 – $36
Gas dryers costs about 23 cents per hour to run.  Electric dryers start at 25 cents an hour and can run up to 70 cents!  Air dry some of your clothes, throw rugs, quilts or sheets each week instead of putting them in the dryer.  Hang on hangers, hooks, or if you have the room, laundry lines or clothes racks. 10 minutes in the dryer after they're dry will fluff them up.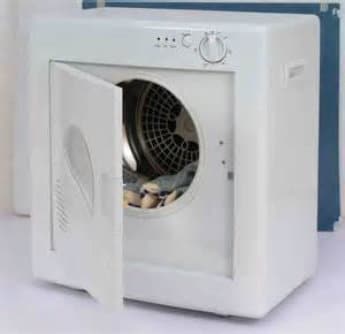 Skip the Dryer Sheets – Save $14 a Year
Who doesn't have "lost" socks lying around?  Ball them up and add a little lavender oil to use in place of dryer sheets.  No chemicals, itching or waste either. 
Instructions here.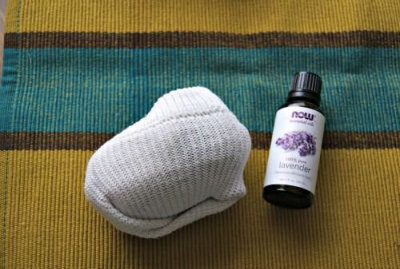 DIY Stain Remover – Save $8 a Year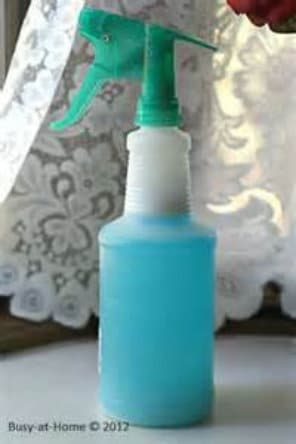 Dry Clean at Home – Save $20 or More per Year
Most clothing that says dry clean only can be washed by hand and blocked or hung to dry.  And you don't need special soap either.  The DIY soap recipe, above, if perfect – or just use a milk dish soap like Ivory. For heavy coats or suits, use dry cleaner sheets which run about $1.50 per sheet.  Save beaded items, delicate silks/rayon, things that need a good pressing or stained clothing for the dry cleaner.