It used to be a nationwide phenomenon, but now there are only 16 states that dispense with sales taxes so families can save during the back to school shopping season.
Most fall on a weekend, though a few states give you more time.  Depending on when the school year starts, the dates are in late July to early/mid-August.
Unless noted, all exempt clothing and school supplies.  Some even exempt computers, footwear, backpacks and…energy saving products (why not?).
If you live nearby  one of these states, consider crossing the border if you have lots of school supplies and clothing or you need to purchase a computer.  The savings could be worth it.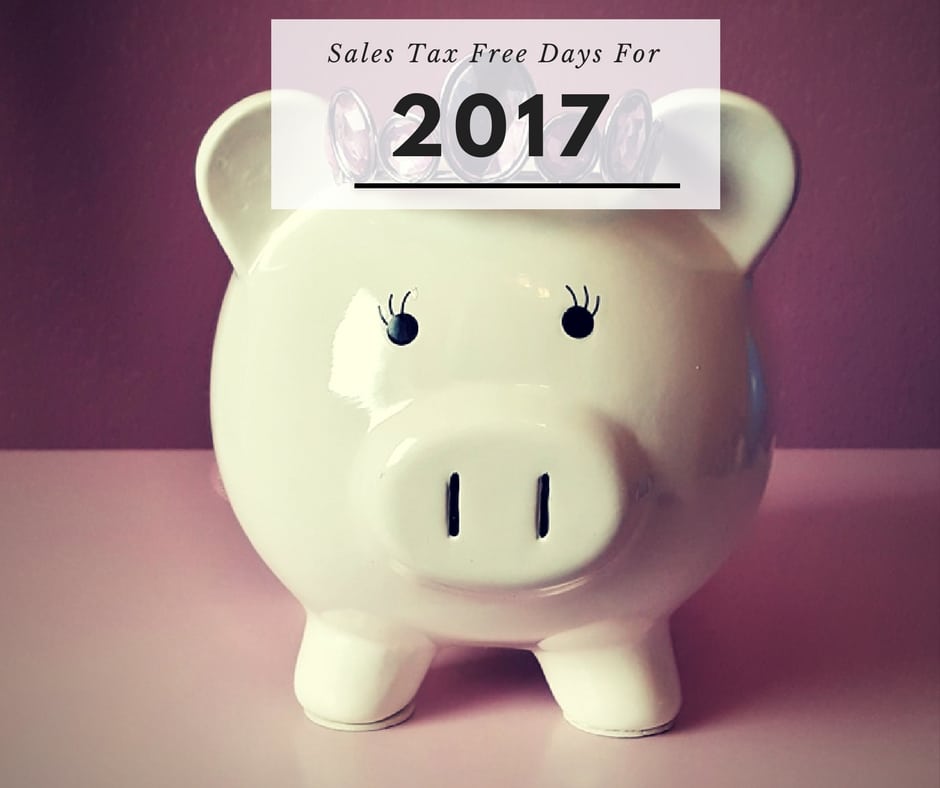 2017 Tax Free Holiday Dates
Alabama: August 4 to August 6 (also books and computers)
Arkansas: August 5 to August 6
Connecticut: August 20 to August 26 (supplies not covered, but footwear is)
Florida: August 4 to August 6 (also computers)
Georgia: July 29 to July 30 (also computers)
Iowa: August 4 to August 5 (clothing only)
Maryland: August 13 to August 19 (supplies not covered, but footwear is)
Mississippi: July 28 to July 29 (supplies not covered, but footwear is)
Missouri: August 4 to August 6 (also computers)
New Mexico: August 4 to August 6 (also computers and computer related equipment)
Ohio: August 4 to August 6
Oklahoma: August 4 to August 6 (clothing only)
South Carolina: August 4 to August 6 (also computers)
Tennessee: July 28 to July 30 (also computers)
Texas: August 4 to August 6 (also backpacks)
Virginia: August 4 to August 6 (also energy star rated products)