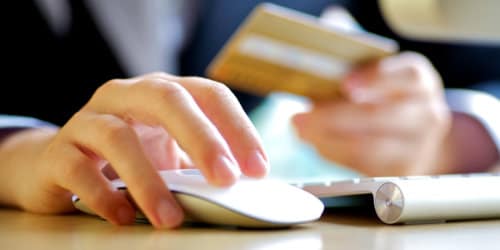 Online shopping is a great way to get good deals and avoid the crowds.  And using credit cards or PayPal to pay for your purchases is usually safe at reputable retail sites.  But you've got to be careful out there, especially this time of year when scammers are in full swing.
Be suspicious of everything you get in your inbox – and I mean all inboxes – email, text and even social accounts. Fake retail sites, free software or game downloads loaded with malware, email/text click offers, phony shipping messages – the list gets bigger every year.
This year, "bots" are making the rounds buying out popular toys, electronics and other items so they can sell them for astronomical prices on sites like eBay and even Amazon.  While not a scam per se, I don't know that I would trust a seller who's trying to scalp an item.  But even sellers on reputable sites – like Amazon – are just there to take your money.  So be wary of any new sellers on online shopping sites.
For more details, check out McAfee's 12 Days of Christmas Scams and read these shopping tips from the Better Business Bureau.  Plus, here are some tips for keeping your shopping secure.
Do not save your credit card info with the retailer.  I know it's a pain, but entering it each time is safer.
The safest sites use a secure connection to transmit your credit card data.  Look for https (instead of http) in the URL bar in your web browser.
Be wary of sites that don't ask for the security code for your credit card.  That means they're not verifying the card and may have lax security in general.
Any site that asks for your social security number, driver's license or other identity information (like your mother's maiden name) is a scam.  Get out!
When using a search engine to find a store, make sure you have the spelling correct and look for "official site" next to the link in the search results.  Scammers buy domains with common misspellings of popular sites and even duplicate the "look" of the site to get you to hand over credit card info.
NEVER click on links in any email messages from banks or credit card companies.  If you get an alert from your bank or credit card company go to the site directly.
Same thing goes for emails from retailers – even those you trust.  Go to the site directly to find the offer or use the code included in the email.
I can't say enough about using strong passwords for your bank and credit card online accounts.  And, you should NOT use the same password for all of them.  A trick I use is to take a phrase and use the first letter for each word.  Then add a few numbers (NOT your house, phone, social security number or birth date), a couple of upper case letters and, if allowed, some special characters to make it at least 10 characters in length.
Photo from BusinessInsurance.org