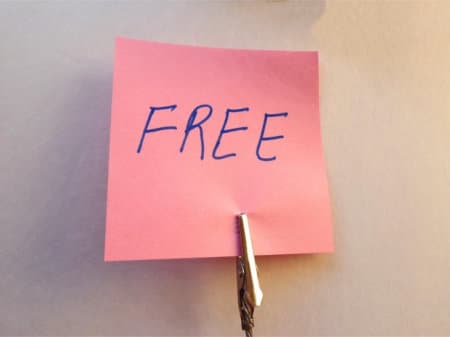 We've scoured the web to find some of the coolest FREE services and products you can use everyday! Stop wasting money on these things that you can get free, from music to text messaging. Check it out:
1. FREE Music – Enjoy free personalized radio with Pandora Online Radio or Spotify.
2. FREE/Unclaimed Money – Missingmoney.com may show that YOU have money money waiting from past employers, utility companies and more. It's worth checking out.
3. FREE Books – Read thousands of Classics on Questia.com (scroll down and click on "Free books") or check out ereadergirl.com for FREE kindle ebooks (updated daily!)
4. FREE Financial Planner – Get a handle on your finances the FREE way with Mint.com.
5 FREE Text Messaging -Try Textum. (The website receives the messages, so there's no cost to you!)
6. FREE Family Planner – Cozi is the #1 Family organizer available (and it's FREE!)
7. FREE Homework Help – Why hire an expensive tutor when the professional educators at Cramster will answer your most pressing homework questions free of charge?
8. FREE Idea Keeper – Evernote. One of the most useful free apps EVER.Use Evernote to take notes, save interesting web pages, create to-dos and shopping lists, attach images and PDFs, + much more!
9. FREE Language Courses – LiveMocha.com will even let you practice conversation with a native!
10. FREE Greeting Cards – AmericanGreetings offers a great selection of cards, allowing you to save on both postage AND the cost of a card. If humor is more your style, try someecards.
Thanks Southern Savers and Mojo Savings!