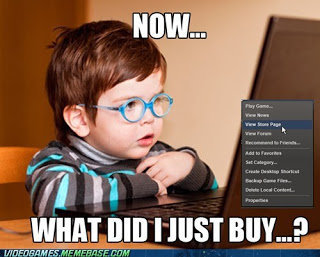 Everyone knows retailers have to make a profit.  To do that, they attract customers with special offers, sales or discounts.  But sales, deals and discounts aren't what they used to be.  Here are some things to be aware of when you're shopping during the holidays when stores seem to use every trick in the book to get you to buy.
–There are plenty of good deals on Black Friday and Cyber Monday.  The best of them are usually limited number/specially priced electronics or toys.  And you might find a few good discounts or coupons for regularly priced items.  But for the most part, stores are going to soak you for everything else.
–Sometimes a deal is not really a deal.  You have to know the prices beforehand to really determine if you're saving or not.  From my experience, the pricing at amazon.com is as good as it gets so before you buy in store, check out the price at amazon.  If the price isn't that different, go ahead and buy it.  But if there's a substantial difference, either buy it at amazon or see if you can get the store to match the price online.
–Online prices can easily be changed. One day that sweater you're looking at is on sale.  The next week, it's full price but there's a 20% off coupon. Or they bump up prices for Black Friday and Cyber Monday…as I found out this year.  I bought a jacket on sale for around $80 a week before Thanksgiving and saw it on Cyber Monday for the "sale" price of $100! This really ticks me off.  So unless you need a certain size or just have to have it, buy it and don't look back!  Or if you can, wait it out.  And next year, buy early!
–Speaking of clothing, most of the holiday special pricing is BS.  It used to be that stores would offer "loss leaders" to get people in the doors to spend on other things.  Now stores essentially make up an original price – say $50 for a sweater – and then offer it as a Black Friday door buster for only $19.99.  No loss for the store as the $19.99 price has a profit built in.
–That free shipping stores offer this time of year?  It's slower than at other times of the year – and that means you might wait up to 2 weeks to get your stuff.  if you want something to arrive by a certain date order way ahead of time.  Or pay for a shipping upgrade but still add on a few days more to whatever they say for delivery.