You've seen lots of these lists with best brain foods or just best foods for good health. Some foods are quite pricey – or they make you want to gag.
Plus, depending on when they were published, there are foods on the list then that aren't considered so great now. Take coffee, tea and wine, for instance. The jury is really still out on whether these drinks have all the health benefits they've claimed.
So we looked at the lists, checked the latest studies and came up with our top 5 foods with alternatives for good brain and overall health. We recommend buying organic if you can. If not, buy from US producers as the standards on agriculture/farming are stricter than in other countries.
Fatty Fish or Walnuts, Hemp or Pumpkin Seeds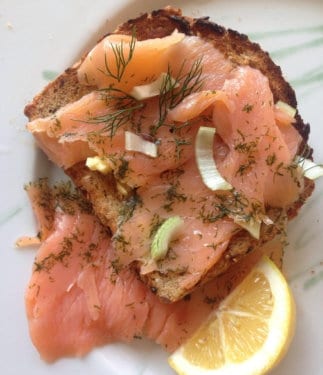 Just one 4 ounce serving a week of salmon, mackerel, tuna or other fatty fish can reduce your risk of a whole list of health issues including heart disease and memory loss. The fatty acids in these fish are essential for proper brain function.
If you're not a fan of fatty fish, include an ounce of walnuts, hemp or pumpkin seeds a few times a week since they contain those same fatty acids need for brain health. Combining flax with chia seeds (alone they don't contain the entire range of fatty acids) is another option and easy to mix in salads, soups and smoothies.
Blueberries or Other Berries or Avocados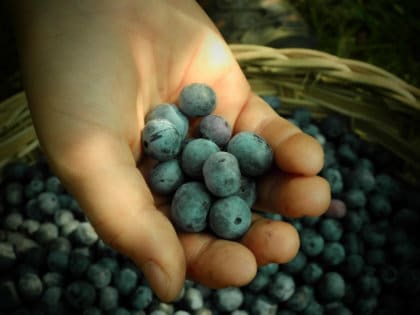 Blueberries (and most other berries) contain generous amounts of anthocyanin – a substance that helps protect and preserve communication between brain cells. Two one half cup servings (fresh or frozen) a week has been shown to increase mental sharpness in the elderly.
If berries are a budget buster, try avocados (money saving tip – you don't need to buy organic because of the thick skin). One half to a quarter of an avocado a day will provide similar benefits to berries.
Leafy Green Vegetables or Eggs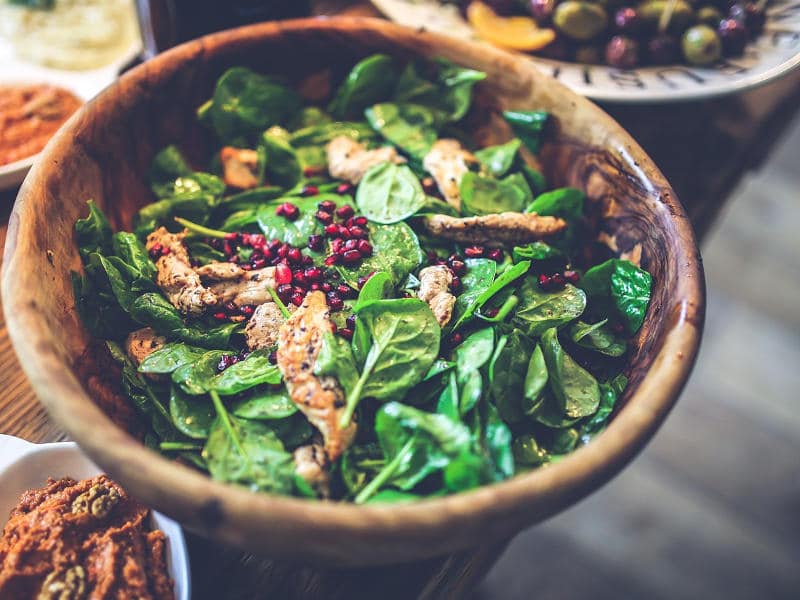 Spinach, kale, broccoli – just about any green veggie contains anti-oxidant vitamin E plus lots of folate a nutrient that helps protect the brain. Folate, a B vitamin, also helps lower levels of homocysteine – an amino acid that can build up and contribute to heart disease. Try to eat at least one serving (1/2 cup) a day. (Money saving tip – thanks to improved farming methods, you don't have to shell out extra cash for organic broccoli.)
If you really can't stand green vegetables, eggs (the yolk) have a bevy of the same B vitamins that can help maintain memory and brain function. No need to go organic or to worry about the cholesterol in eggs either. The newest research shows eating eggs actually improve cholesterol levels. Up to 3 a day (from all sources – watch for them in baked goods) is considered safe.
Peanuts and Nuts or Nut Butters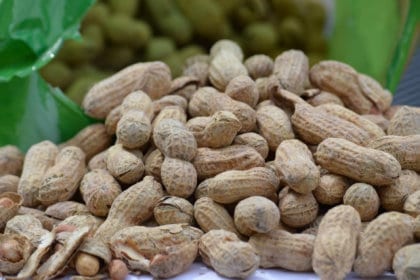 Nuts and peanuts, while high in fat are good for the brain (and heart…notice how almost all of these foods help both…). So enjoy, but watch portion sizes. An ounce of either raw or roasted nuts daily is fine.
If you don't like whole nuts, try nut butters. I mean, who doesn't like peanut butter! Spread a tablespoon of nut butter on whole grain bread or add it to a smoothie. Or, just eat it off the spoon!
Carrots or Olive Oil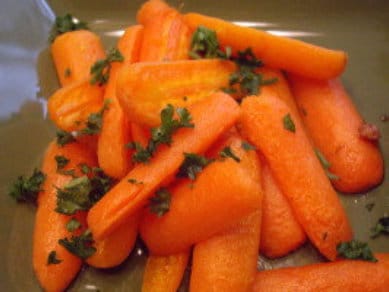 Luteolin has been shown to not only help eye health but keep the brain functioning optimally, too. The compound reduces inflammation which, if not controlled, leads to long term damage. Peppers and celery also contain a lot of luteolin. Eat one cup of these vegetables several times a week.
But if they don't appeal to you, use 1-2 tablespoons of olive oil daily on something you like. Olive oil not only contains luteolin but the monosaturated fats in olive oil are excellent for brain and body health overall.