If you're growing vegetables, fruits or herbs it doesn't cost that much more or take any more time to go organic. Besides the health benefits for you and your family, you'll be a good citizen of the earth by not introducing any chemicals that can harm the environment. Take a look at our easy guide to organic gardening.
Soil
You can have your soil tested by using a purchased kit or by sending a sample to a local agricultural office is one is available.  You'll get an idea of the current condition of your soil and what you may need to add or treat.  Another option is to use a raised bed that you fill with purchased organic garden soil.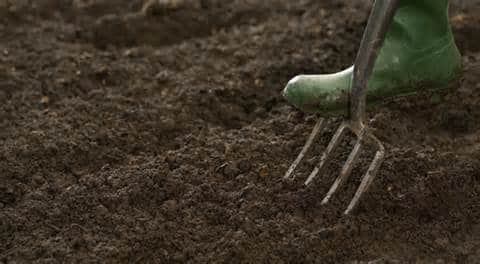 Fertilizer
Compost is the choice of most organic gardeners but if what you compost has been treated/not organic to begin with, it defeats the purpose.  Luckily you can purchase organic fertilizers in liquid, loose or pellet form.  Typical organic fertilizers include bone meal, manure or kelp to name a few.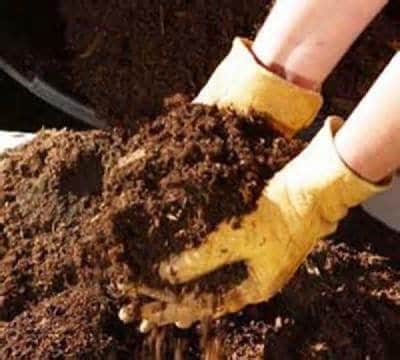 Plants and Seeds
Of course you'll want to purchase organic plants or seeds.  And if you're starting from seed you'll need an organic soil mix.  Buying plants locally will ensure that they're suited to your growing area.   If you can't find seed or plants locally, there are plenty of online shops that offer them.  For plants, choose a store that is located in your state or growing zone to get those that will grow best in your area.  For seeds, choose varieties recommended by your local agricultural office.
Watering
Here is where things can get tricky since most water supplies and even collected rain water contain chemicals of some kind.  Filtering water or buying it isn't all that practical for home gardens either.  So unless your local water is poor quality or you live in an area with acid rain, just make do with what you have.  Water the equivalent of one inch once a week, ideally at root level.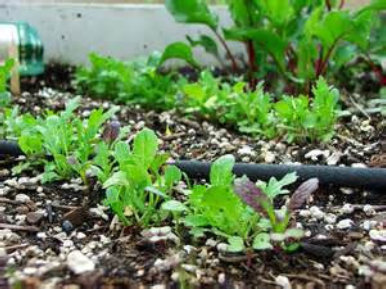 Weed/Pest Control
Weeding can be done by hand or you can use weed cloth around your plants to inhibit them.  As for pests, some can be picked off (if you've got the stomach for it) but there are several organic pest controls.  Soaps, oils, garlic or hot pepper sprays and BT (bacillus thuringiensis) are some common ones.  Also consider companion planting.  Planting tomatoes with cabbage, for example, keeps diamondback moth larvae from infecting the cabbage.  Check out this list at Wikipedia for more.  http://en.wikipedia.org/wiki/List_of_companion_plants.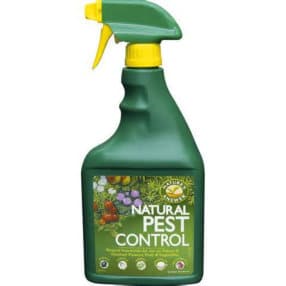 Harvesting
Some crops like lettuce or chard can last through the season by harvesting leaves as you need and stimulating new plant growth.  Or you can "stagger" planting of your favorites by setting new seed in your garden every few weeks.  But most plants have a set harvest period during which you'll have a week or more to pick as they ripen.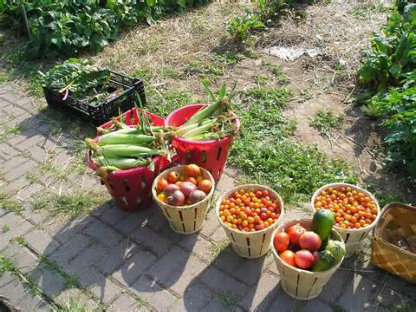 Cleanup
Remove any diseased plants from the garden making sure you get all the root material and fallen leaves. Healthy plants that have run their course can be over-wintered then mixed in with the soil next spring.