The bad news about traditional methods of treating allergies like over the counter antihistamine pills, sprays and doctor assisted immunotherapy is that they don't work for everyone.  Even those who get some relief don't like the side effects or, as is the case with all of them, they don't work for the long term.
If you're looking for more natural alternatives, the news isn't much better. Many home remedies you  may have heard about don't actually do that much. But there are a few that do – even if for only a while.  So if you want to get off the OTC allergy drugs train, take a look at our natural allergy remedy review.  Hopefully, you'll find something that works for you that not only costs less but has none of the traditional methods' side effects.
Honey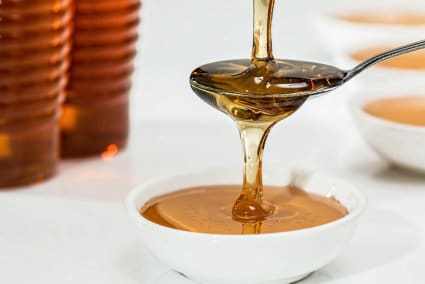 Eating raw, local honey or bee pollen is making the rounds as a good way to become desensitized to the pollen that is causing you misery. But the jury is still out. First, the types of bright, flowering plants and trees bees are attracted to are rarely the ones that irritate people. And you should be aware that raw honey can contain undesirable things like bee's legs, molds and other "natural" garbage. You need to watch how much you ingest as well since too much can actually cause a severe allergy attack.
As it turns out,  processed honey from any location actually does give some relief for the scratchy throat allergy sufferers experience. Add a tablespoon to your morning coffee, smoothie or eat it straight off the spoon.
Cider Vinegar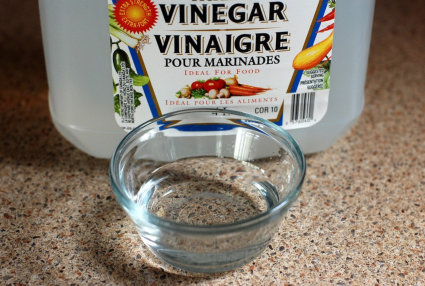 Heralded as a cure-all for everything from heart disease to poison ivy, there's no proof cider – or any vinegar – does anything for your allergies. It is, however, part of a tried and true home remedy for sore throats and congestion. Mix a tablespoon of vinegar with a tablespoon of honey in a cup of warm water and drink up to relieve a scratchy throat and stuffy nose.
Stinging Nettle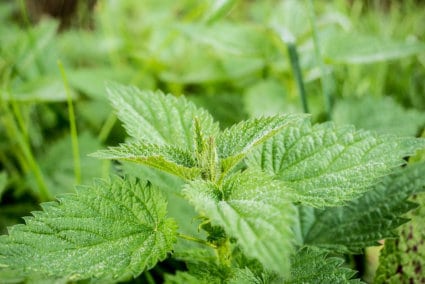 Used since ancient times, supplements made from the stinging nettle plant may help stave off symptoms of outdoor allergies. Just be prepared to take 1-2 capsules of the extract every 2-4 hours.
Washing/Rinsing
Getting the pollen off you will actually reduce the severity and length of an allergy attack. You can use a saline rinse for your nose, wipe your eyes, face and hands with a clean, wet cloth (unscented baby wipes are a good travel alternative) or hop in the shower (and get that pollen filled clothing you were wearing into the washing machine!).
Quercetin
Quercetin has been shown to reduce the release of histamines – the substance your body makes in reaction to allergy irritants – and that causes all the sneezing, sniffling and coughing. You should notice after 6 – 8 weeks of taking a 500 mg tablet daily whether this works for you.