If you tried mobile coupon apps in the past but weren't impressed, it's time to check them out again.  Besides more national and local retailers getting on board to accept them, you'll find lots more new features and easier to get around interfaces. Create shopping lists, use organization tools, share, print, scan (by taking pictures with your phone) and even eat healthier.
But which ones to choose? We've picked the most highly rated general purpose coupon apps and included some popular ones with unique features that make them a stand out. All are available for iPhone (I) or Android (A) – and a few will work on Windows (W) devices.  Note that some require accounts and/or location services enabled to use some or all of the features.
If you're old school when it comes to coupons, print away with Coupons.com's app. The only mobile coupon app that includes a Windows version (that's rated fairly well at least), Coupons.com, you can still do that with this app (if your mobile device can "send" to a printer).  Not interested in printing but want access to the big brand coupons Coupons.com is known for? You're in luck, because you're able to browse for coupons, codes and offers or see deals available nearby.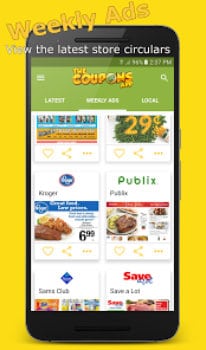 Highly rated at iTunes and Google Play Store – and the most popular of all coupon apps –  The Coupon App has all the bases covered. Daily updates (something most other apps don't always do) for coupons at national retailers, weekly ads (including some major grocery stores), Groupon deals plus a barcode scanner, gas price checker and even a way to get cash rebates right on your phone.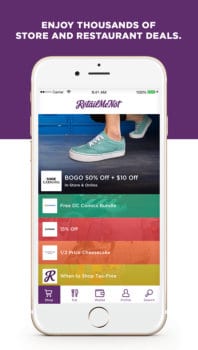 Online codes, printable and mobile coupons for national restaurants and retailers, RetailMeNot's app also offers other ways to save. Get gift card discounts and product rebates right from your phone. The app also has the Good Housekeeping Seal of Approval if that's important to you. I did see complaints about out of date coupons and some location glitches but just the breadth of retailers that participate makes it a must look.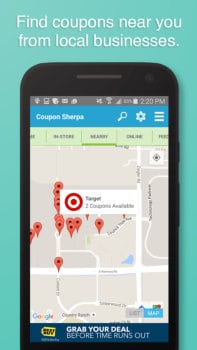 What? You're not interested in anything but the coupons? Coupon Sherpa is the app for that.  It keeps things simple letting you find coupons and offers by retailer or category, using the "nearby" feature and flagging your favorite stores for easy access.  Simple to use, it's my favorite all purpose mobile coupon app.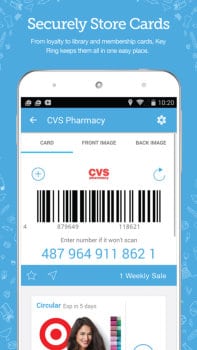 While KeyRing has many of the features of other coupon apps, what makes this one different is that you can scan or enter your loyalty cards from their over 2000 card database making for a much lighter wallet or less cluttered key ring. Even better is that your card information is backed up so you can don't have to re-enter everything on new devices.  This one does require an account.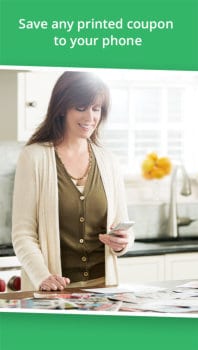 Enjoy the chase but coupon wallet getting a little too full?  Then take pictures of those paper coupons you've clipped and import them into Snip Snap.  While you're shopping, if you find you don't have a coupon for that, use the Scout feature.  Use the app to a picture of whatever "that" is and Scout will find relevant coupons, deals and rebates – and even do a price check for you. The app can even alert you as soon as you walk into a store that you have coupons to use. And though not as extensive as other apps, you can use the Discover tool to find coupons in SnipSnap's coupon database.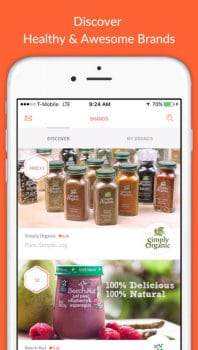 If eating better is on your "to do" list, check out the Shrink app. It shows you healthy food options and lets you earn points that can be used for freebies/discounts or converted to cash. In other words, you're rewarded for eating well. The product list is growing, but it may be difficult to find some of the brands. Plus, the "rules" for earning and redeeming points are a bit confusing. Still, this app is a good way to discover healthier alternatives and save you some money.