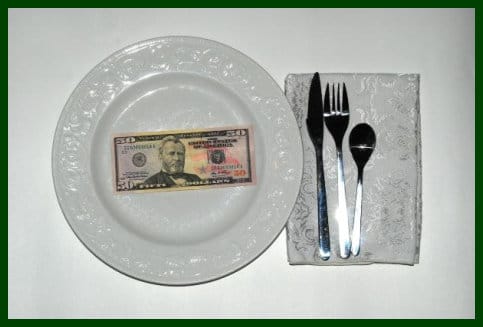 The Week had a great article about several people who went on an all cash diet in order to rid themselves of debt.  It was inspiring to read their success stories.  And with "big data" collection all around – not to mention credit card and identity theft – paying by cash seems like an even smarter way to go.
But not everyone can purchase a home or car with cash.  If you need a loan for these big ticket items, you'll need a credit history.  Sad to say, paying off your bills and living within your means doesn't mean a thing to banks or car dealers.  A history of regularly and promptly paying credit card balances is often the easiest way to build a record of your financial trustworthiness.
If you've been disciplined enough to be debt free by following the all cash diet, you can also be disciplined enough to use credit wisely.  And there are tactics for avoiding too much data about yourself to get "out there."
The most important thing to remember is that you

only use a credit card as a substitute for cash you already have

.  In other words, don't take the card out of your wallet unless you could just as well pay by cash.  When the bill comes in, pay it off immediately with your saved cash.
Do not have more than 2 credit cards – one for in-store use and a second for online purchasing.  Place the lowest credit limits possible on each.  This not only makes it impossible to over-spend but will be some help in foiling credit card thieves looking to make big purchases if your card is stolen.
Purchase "neutral" items or the types of products you don't mind being tracked for or could actually benefit from being tracked.  Using a credit card for groceries, for example, means you could end up getting manufacturer discount coupons.
Avoid credit purchases for alcohol, tobacco, travel, medicines, health related items or anything that you feel is just too personal to "share".   Remember that your spending data isn't only for manufacturers.  Health insurers, employers and who knows who else may be able to access this data.
If you choose a card with cash back rewards, you can apply those rewards to lessen a payment, have a check sent to you so you can use the cash for other things or use it to purchase gift cards at stores you frequent or to give as gifts.
Don't be tempted to use the card for "discretionary" items like clothing, jewelry, furniture, toys or entertainment.  It's just too easy to dig yourself into a hole with these purchases.