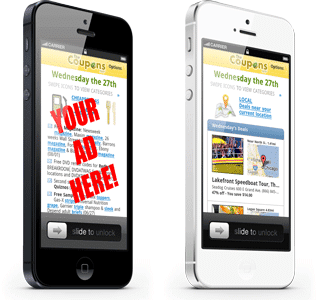 In case retailers are wondering if they should use mobile coupons, maybe they should read some of the RESEARCH out there. First of all, research points to coupons as the type of mobile content users most want.  And study after study shows that mobile coupons get people in the store. (No kidding??)
Second, when shoppers are given coupons for items not on their list, they're highly likely to buy those items. In fact, shoppers spent more on unplanned purchases when given these coupons in store than the normal amount of "unplanned" purchases made during a normal trip.
Analysts say retailers are dragging their feet thinking it's going to cost a fortune or take months to get mobile coupons going.  But they're wrong!  Several coupon platforms not to mention local and national mobile coupons apps already exist.  All retailers need to do is get their coupons on one of these platforms or apps.
Some stores have been creative tying loyalty cards to mobile coupons. Once you're registered, coupons will be sent to your phone. All the shopper needs to do is enter their phone number and PIN to redeem the coupons at checkout.
So retailers! Get with the program and get me some mobile coupons! It makes sense for you – and for all of us money saving shoppers.
Image source: http://www.thecouponsapp.com/