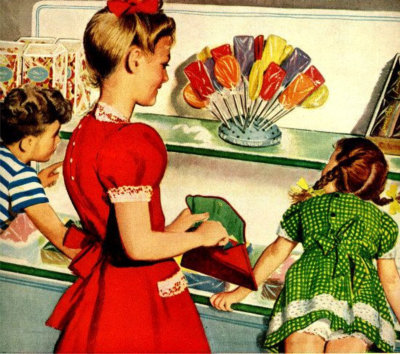 Years ago, layaway was a popular in-store feature.  You could place one or more items in the layaway department at the store and they'd hold them for you as you paid a little at a time.  If you decided you didn't want the item anymore, you'd get most of your money back.
Stores looked at it as a convenience for their loyal shoppers.  But nowadays, retailers are looking at layaway as a money maker.  Who are they targeting?  Those who don't have enough cash or can't get/use credit to make purchases.  And in these hard economic times, there are plenty of people who meet that criteria.
Even though the rules seem stacked in favor of the stores, you can use layaway to your advantage if you're sure you'll have funds in the future/stay within your budget.  Use layaway when you know it's an exceptional price for something you need but can't pay in full right away.  Even with the service fees, it could still be a good deal.  Using layaway for "must have" gift items – especially items you know will be hard to find when you do have the money – makes sense, too.
Here's how most stores handle layaway purchases so you're prepared.  Note that states have different laws regarding layaway so amounts and types of fees that can be charged may vary.  If you don't see the rules posted, use this list as a guide to the questions you should ask.
To place items on layaway, you'll need to make a "down payment" – anywhere between 10 and 20% of the total value – or a set minimum.
Most stores will have a service fee to set up the layaway account.  It's usually a one time fee, but ask if they tack on extra charges for processing each payment you make.
Some stores limit the departments – like you can only layaway toys or electronics but not clothing – for layaway items.
Most stores have a minimum purchase amount.  Some even limit the individual item amount since they want you to layaway big ticket items rather than multiple low-cost items.
All stores will charge a cancellation fee. The amount is either a set fee or a percentage of the total.  Any service fees you paid already will not be refunded.
Some will make you sign contracts and even give you a payment schedule you have to meet.
Stores have different policies on price changes.  Some will hold to the price the item was when you put it on layaway.  Others will adjust downward if the item is further reduced in the store – but don't count on that!  If you see the item you have on layaway has been reduced, ask for an adjustment though don't expect it.