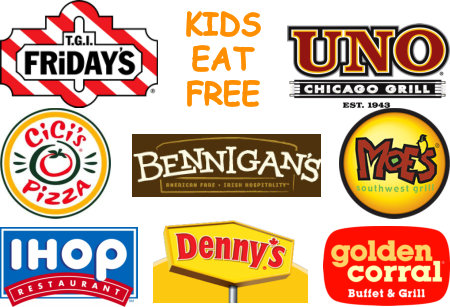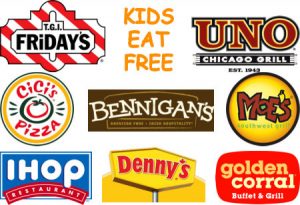 We've updated our Kids Eat Free resource page and, just to be different (and more efficient) we've listed where kids eat free by day of the week.  That way, you can plan your week around free food!
Don't forget to read "The Rules" for information about how they work (usually an adult has to purchase a full-priced meal), ages and hours.  Plus, we remind you to check with your local restaurant as they have the option not to participate. But, they also have the option to extend the offer, so you might find that in your area, Kids Eat Free on days other than we have listed.
So what are you waiting for?  Check out the Kids Eat Free page here!