If you want a low calorie way to get your veggies and fruit, juicing is a great alternative to smoothies. First of all, what's the difference? Juicing separates the pulp from the liquid while the smoothie process essentially purees everything. That means a smoothie will still retain most of the insoluble fiber – a problem only if you're doing a juice fast (don't recommend it!).
You don't need an expensive machine to add juicing to your diet. A blender or food processor will do the trick.  And you can still add those "hard" ingredients by finely chopping, cooking them first (just a little water – microwaving is ideal – and use the liquid for the juice) or using store bought purees or baby food.
If you want to give juicing a try, we've got some recipes to try – and a list of fruits and vegetables that work well in a blender. Spice (or cover) up the taste with ginger, lemon or other fruits. And if your juice comes out too chunky, press it through a sieve. Doing that also removes a lot of the pulp if you want a more liquid type drink.
Power Gulp Recipe
Full of vitamin K, this veggie loaded juice contains kale, apple, grapes and cucumber.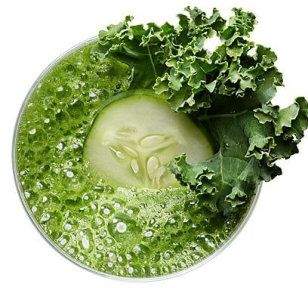 Beet Detox
Forget the detox part. This recipe uses sweet root vegetables for an easy way to get some purple foods into your diet.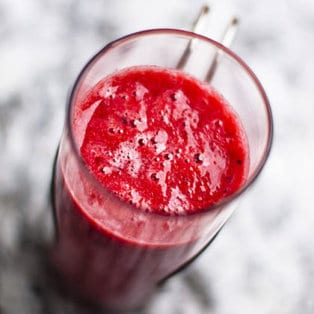 Carrot Juice
Naturally sweet carrots with ginger. But if the added ginger isn't to your liking, use half or none at all.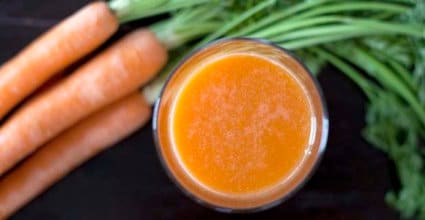 Tomato-Vegetable Juice
Make your own low salt version of that popular tomato juice drink. This one is my personal favorite.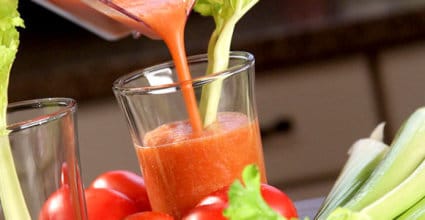 Strawberry-Cucumber
This refreshing juice also contains apples and carrots. Bonus instructions for blender preparation included.