One of our readers suggested a post on recipes using Jiffy Mix.  So we decided to round up some of the best sources on the web.
One thing we couldn't find was a good substitute for boxed Jiffy Mix just in case you wanted to make your own baking mix.  There are some here if you want to give them a look, but for the convenience, cost – and it turns out often unique mix of ingredients – just buy the box!
But don't look for coupons – you won't find them.  The Jiffy Mix company purposefully doesn't offer any and keeps marketing expenses low. That way, they can offer Jiffy Mix products at the lowest possible price to everyone.
JiffyMix.com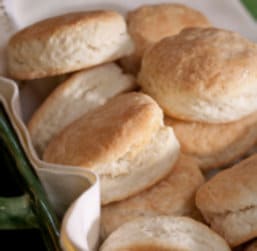 Find over 400 recipes at the Jiffy Mix website. Organized by category, you'll find the basics like biscuits and pancakes along with dinners and desserts. Check out the tomato pie and the recipe for tortillas (yes, you can make tortillas with Jiffy Mix). There are also recipes for other Jiffy Mix products – like their Brownie Mix – to switch things up.
Jiffy Mix Free Recipe Book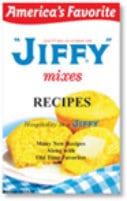 While you're at JiffyMix.com, send away for their free recipe book. It contains the classics and several new recipes (some not on the website!). You can also read the cookbook online
Other Sites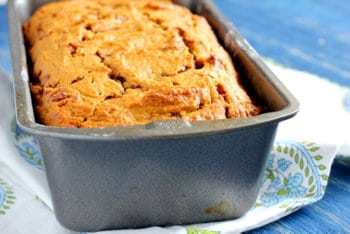 15 Recipes You Can Make with a Box of Jiffy
There's a slide show with several recipes but the one to try is the author's Pumpkin Bread recipe at the bottom of the post. It's a variation of the Jiffy Mix version, without nuts and different spices.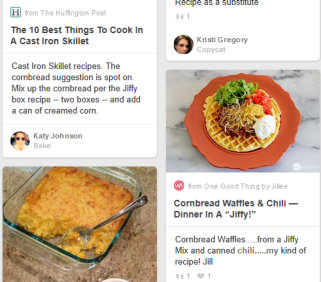 Jiffy Mix on Pinterest
Check out Pinterest for TONS of recipes curated by Jiffy Mix fanatics.  Start with this one (http://www.pinterest.com/explore/jiffy-mix-recipes/). You will need to log in/have an account to read the recipes/get the links to them. And while you're there, do a search for Jiffy Mix recipes to find more.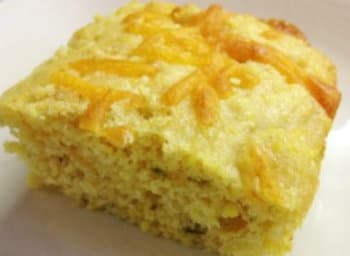 Healthy Scratch Corn Bread Recipe
Corn bread seems to be one of the most popular recipes for Jiffy Mix. And you can replicate the recipe from scratch with easy to find baking ingredients. Includes some variations, too. If you just want to make the original Jiffy Mix corn bread recipes, find the highly rated version at Cooks.com.