EXPIRED
Kohl's pre-Black Friday specials are online and we found some terrific deals on some of the hottest toy brands for Christmas 2016.  These deals will run through November 25, 2016 at midnight while supplies last.
Quick draw 5 dart blaster at over half price off. There were several other Nerf blasters and replacement darts on sale at Kohl's, too, at deep discounts.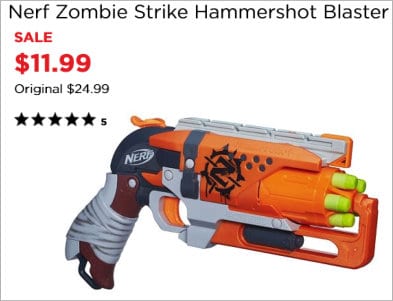 Two piece set – doll and car – at 60% off! This one is a Kohl's Exclusive.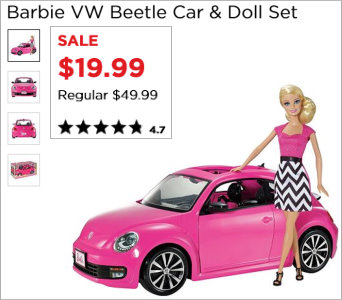 Another Kohl's exclusive, this Hot Wheels Star Wars Play Case is a steal at a fraction of the original price.  Store up to 10 Star ships and open the case to recreate classic battle scenes.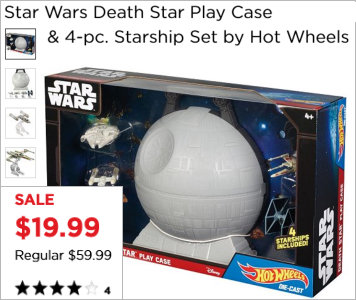 OMG, I wanted one of these so bad when I was a kid.  This 36 inch wide set includes all the kitchen appliance basics plus a pot, pan, dishes and utensils set (some accessories, like the play food are not included). Light up burners and clicking knobs give it a realistic touch.