Everyone loves a home cooked meal but we don't always have the time. Here are a few tricks I've picked up where home-made gets as assist from canned or frozen foods or clever cooking methods that save time.
Spaghetti Sauce
I was shocked to learn that many Italian restaurants don't make sauce from scratch.  What they do is mix canned crushed tomatoes (for those who like it thick…) or tomato sauce with jars of commercial spaghetti sauce like Ragu or Prego.  Get that cooked all day taste in less than an hour.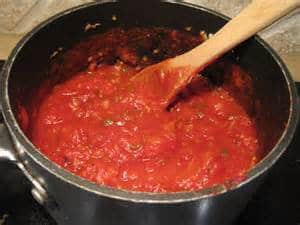 Soup
Yes, you can make a quick soup with some low sodium broth, a cup or two of water, frozen or left over veggies and some pre-cooked noodles or rice.  But my "secret" ingredient is to add a can or two of canned soup.  Progresso Italian Meatball is one of my favorites – or a "southwestern" soup to give it a little kick.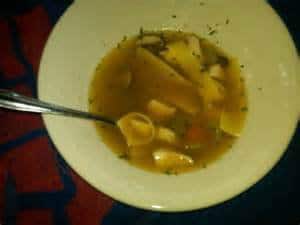 Oven Baked Cutlets
Frying is messy so I've been using the oven instead for years.  And it's fast – 20-30 minutes depending on the thickness of the cutlet. Pre-heat the oven to 400 degrees.  Generously spray a cookie sheet with oil and put your breaded chicken, beef or pork cutlets on the tray.  And here's my secret for nicely browned cutlets – place the tray on the bottom – not top – rack.  Turn half way through spraying more oil on the cookie sheet to brown the other side.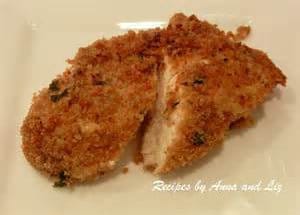 Hamburger Soup
I got this delicious tomato based soup recipe when I volunteered for a church group that served lunch to seniors.  Brown some hamburger in a pot, drain then return hamburger to pot, add water, a can of tomatoes (with the juice), a can of tomato paste, a bag of mixed veggies and some pre-cooked elbow macaroni. Mix in some powdered beef bouillon, sprinkle with oregano, pepper and heat through.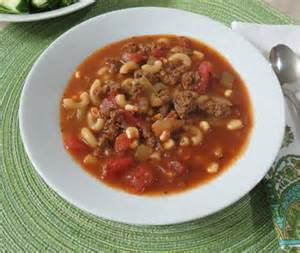 "Fresh" Tomato Sauce
For something a little different, pour a can of tomato chunks (or break up whole tomatoes) in a pan, add some olive oil, basil, salt and pepper and heat through until the liquid has cooked down a bit.  Serve over macaroni or cooked chicken…or both!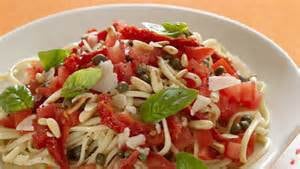 Hamburger Chili
No need to slow cook chili!  Add hamburger and chopped onions in a pot and saute over medium heat until hamburger is browned and onions are soft.  Pour off some of the drippings if you have too much. Mix in a few cans of chunky tomatoes and 1 can of tomato paste.  Add spices – garlic, chili powder – whatever you like.  Simmer to cook the liquid down a bit.  Then add a can or two of kidney beans (rinsed and drained) and cook until heated through.