You've seen the ads on TV. The refrigerator breaks and your home owner's insurance doesn't cover the repair. It turns out that all along, you should have had a home warranty! But do you really need to add the cost of yet another "insurance" plan to your budget? Let's take a look at what homeowner's insurance and home owner's warranties cover.
Homeowner's Insurance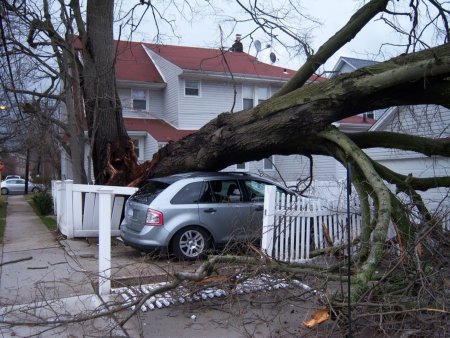 The typical home insurance policy pays to repair or replace your home and its contents from theft or if they're damaged by most weather and other natural disasters. It usually includes the garage and other structures and sometimes trees and other plants. Notable exceptions to coverage are flood and earthquake damage. So if you live in flood zones or where earthquakes are common, you'll need to purchase coverage for those.
Jewelry or valuable collectibles are also not fully covered unless you get them appraised and pay for extra to insure them. But the rest of the contents of your home are. Just make sure the policy covers replacement cost – the cost to buy something new – rather than "cash value" which is the original cost of the item minus depreciation.
Homeowner's insurance also provides liability coverage in case someone is hurt on your property or you, your family members and even pets damage someone else's property. You'll also likely to get an allowance if you need to live elsewhere for a period of time.
Expect to pay between $300 and $1000 for a home owner's policy. The costs will vary depending on the value of your house, the state you live in and what's included.
Homeowner's Insurance – Yes or No?
Do you need home owner's insurance? If you've got a mortgage, you may have no choice. Most banks require that you have coverage as long as you have the mortgage. If you own the home free and clear, it's up to you. Balance the cost of paying for any major damage yourself versus the annual payment. But most experts recommend at least a basic policy. A higher deductible policy where you pay for smaller amounts of damage versus higher cost low deductible policies may be an affordable way to go.
Home Warranty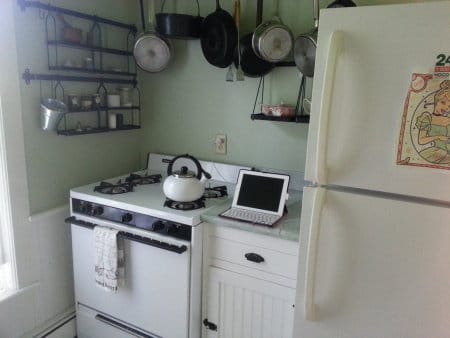 Home warranties cover the cost of repairing damage that occurs to certain home appliances or systems over time. It can include stoves/ovens, exhaust/ceiling fans, home heating and plumbing systems, sump pumps and even whirlpool tubs. The average cost is $350 – $500 a year for a basic plan. Add a few hundred more for enhanced plans that cover washer/dryers, air conditioning, refrigerator, garage door openers, pools and/or septic systems.
Unlike insurance, you won't get a replacement for anything that's damage. What you get is a repair. But you should be aware that these warranties can be quite restrictive. They may require that you use a specific service provider, pay for some parts or have a cap on the amount of reimbursement.
Home Warranty – Yes or No?
Do you really need a home warranty? Most experts agree that if you're buying a new home, an included home warranty is a plus. Even with restrictions, it means you'll have some "insurance" against busted appliances or systems for a year after you move in. Just review the warranty to see exactly what is covered.
If you're considering a warranty for your existing home, most experts and consumers don't consider them a good value. Most major appliances or home fixtures have manufacturer's warranties that cover basic failure within anywhere from a month to a year or longer. And if you purchased extended coverage when you first bought something or when it was repaired, you're paying twice.
Plus, in some cases, it can be cheaper to replace something rather than repair it. It might be a better strategy to put the money you'd pay for a warranty in an emergency fund.