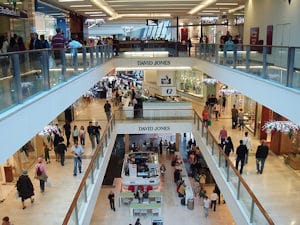 A few things to remember when you're out there shopping this holiday season:
Find out about return policies.  Some stores change them for the holiday season so don't rely on what the policy has been in the past.  You might only be able to get store credit for a return.  And you'll definitely need a receipt.
Checking return policies online applies, too. You may need to pay shipping costs or re-stocking fees.  If there's any possibility of a return, especially for large, heavy items, you might want to buy offline instead.
Make sure you get gift receipts to slip in with the present.  The days of just needing a store tag on the item to return are over.
Christmas Eve is actually the busiest shopping day of the year.  But if you wait until then, you might miss out on popular items – particularly toys and hot electronics.  If something is a "must have" buy it early.
Because of all the price competition and supply fluctuation, if you buy something early at a higher price and find it cheaper later, few stores will do a price adjustment.  But if you have your receipt, buy the item at the lower price then return the one you bought at the higher price.
Photo by Charlie Brewer