Holidays bring out the best – and worst – in people. And some of the worst behavior is coming from people trying to steal something from you. Pick pockets and muggers have been around for ages but now technology is giving thieves new ways to make your holiday miserable. But forewarned is forearmed! Read up on the latest tactics of thieves and hackers to keep yourself safe.
Fake Store Apps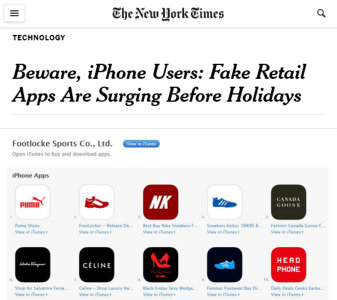 Before you download that app for your favorite store, you better make sure it's legitimate. Apple users in particular are finding a flood of fake store apps available on iTunes this year. Some of these are just hoaxes. But many are looking for access to your phone's data or trying to capture login and credit card information.
To protect yourself, read reviews before downloading as those who've been burned often report it. Also, check the store's website to see if they actually have an app and use the links to get the app instead of relying on an app store search.
Porch Pirates

Thanks to an increase in home deliveries from online shopping, package thefts are on the rise. These thieves have even resorted to following delivery trucks in order to scout easy targets. Thanks to technology, home security cameras are catching "porch pirates" in the act. But having the video won't get your packages back – or even get the thief arrested. Plus,
If your packages are often left out in the open or in a mailbox, protect yourself by having packages delivered to work or to local UPS or FedEx stores or asking neighbors to keep an eye on things. And don't think being home will stop thieves. While delivery people usually ring the doorbell, some don't. Signing up for text alerts can help, but they can arrive too late.
Fake Emails (Phishing)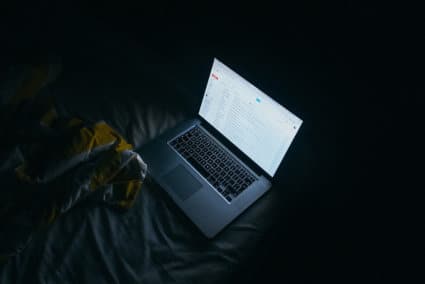 You know not to click on email links or open attachments from senders you don't know. You also know that if you get security alerts by email to go directly to the website in question rather than using the link in the email. Now you need to avoid clicking or opening attachments from delivery companies and retailers.
This time of year, hackers work overtime to make you think their "delivery notices" or "special sales" are legit. They copy the design of the company's emails to make them look like the real thing. But if you look closely, the email address doesn't match. Or, if you hover over the links, you'll see they go to unrelated websites.
Of course, having up to date malware protection on your computer that scans emails, browsers and files is a must. But even those can miss new vulnerabilities. A highly suspicious mind is the best approach.