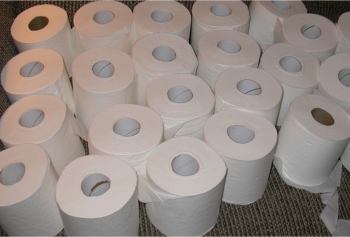 Everyone's got a little hoarding in them.  No, I'm not talking about a house so full of stuff that you can't move, but those little "things" you can't seem to throw away that most people think belongs in the trash can.  Or that stuff you buy so you won't run out.
Experts estimate about 5% of the population has a hoarding "problem" with only a small percentage of those like the people you see on those TV hoarding shows.  But the other 95% of us just like to keep useful stuff around.
For me, it's twist ties.  You never know when you're going to need one of those. I especially like the black ones that come with electronics (black goes with everything!).  I use them to attach plants to stakes, keep wires together, attach tags…all sorts of things.
Hoarding actually makes sense if it's something you use all the time – or really expect to use in the future.  It doesn't make sense if you're emotionally attached to what you hoard or keep so much of it that it affects the way you or others in your household live.  Then, you're going into that 5% territory.
But a little hoarding can save you time and money – and even give you a little peace of mind.  My grandmother always had extra olive oil and toilet paper in the basement.  She never wanted to run out of those things.  So she'd buy them on sale and put them in her fruit cellar.  She always slept well at night….
Photo by NCReedplayer