Everyone has a favorite Halloween candy bar. And it turns out that many current favorites have been around a loooong time. Here are the candy bars kids most want in their Halloween bag and a little bit of history behind each.
Reese's Peanut Butter Cups
Made in a Pennsylvania basement in 1928, the peanut butter cup's inventor (H. B. Reese) used Hershey's chocolate to make this favorite.  Hershey Company eventually bought Reese's but retained the name of this list topping favorite.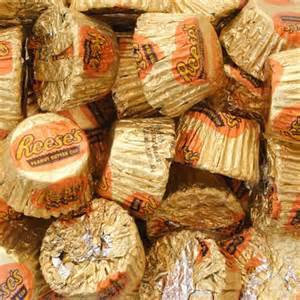 Hershey's Milk Chocolate Bar
The first mass produced chocolate bar in the US (1900) was an instant hit and provided the base for other popular favorites like Kisses and Chocolate Almond Bar.   Other countries, however, find the slightly tangy chocolate taste not to their liking.  So Hershey's created a slightly different version for non-U.S. locations.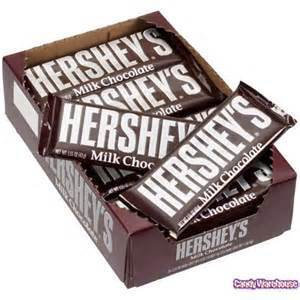 Milky Way
The classic chocolate, caramel with a hint of nougat bar has been around since 1923 when it was advertised as a milk shake in a bar since it was named after a popular malted milk drink in the day – not the star galaxy.  The European version ditches the caramel making it more like a Three Musketeer's Bar.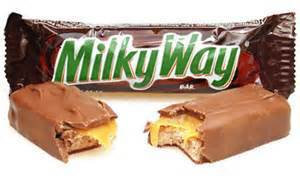 Kit Kat
Cookie, candy bar…or both?  The Kit Kat, made by U.K. company Rowntree, has been around since the early 1900's but it wasn't available in the US until the 1970's when Hershey's was licensed to manufacture the candy bar here.  Nestle bought Rowntree in the late 1980's but in an odd legal turn, Hershey's is still allowed to produce the bar in the U.S.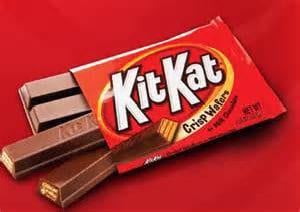 Snickers
Snickers appeared after the Milky Way bar in 1930 and is basically the same thing with the addition of nuts.  It was named after a favorite horse of the Mar's family.  Known as Marathon outside of the U.S. for many years, the Mar's Company finally used the Snicker's name world-wide in the 1990's.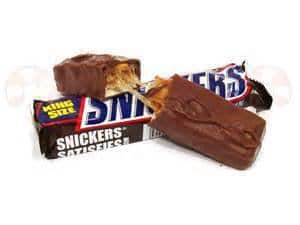 Twix
Another cookie candy concoction, this biscuit topped with caramel and chocolate became a favorite soon after it was introduced in the U.S. in 1979.  It had been available in Europe and other countries for several years before and was known as the Raider bar in some countries until a branding change in 1991 that renamed it to Twix.