Back in the old days, freezing some juice in a paper cup with a stick stuck in the middle was how home-made popsicles were made.  How things have changed!  Now they're like smoothies on a stick –  a great way to get the kids – and yourself – to eat fruits and even veggies but feel like you're indulging in a treat.
You can make them fruit, creamy, chocolatey or all of the above! We've included a few of each in our list of favorites.  Click on the link below each photo for the recipes.
Watermelon-Blueberry Ice Pops
Two favorite fruits in one!  If you get a really sweet watermelon, you may not even need to add sugar.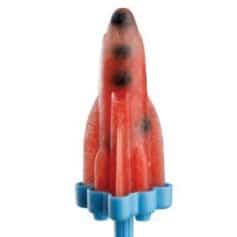 Banana Fudgesicles
The closest thing to a creamy fudgesicle you can get.  If the banana taste bothers you, cut those in half and add some yogurt instead.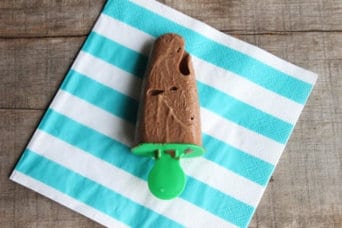 Fruit Popsicles
Chunks of fruit on a stick!  Use orange juice or another favorite to keep them all together.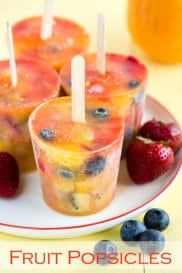 Blueberry Kale Pops
Sneak some veggies in by mixing kale with strong flavored fruits.  Here they've used blueberries and grape juice.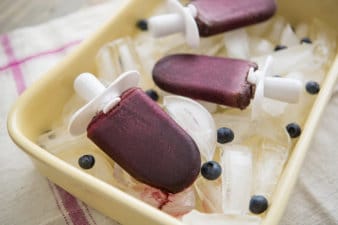 Chocolate-Raspberry Frozen Yogurt Pops
This one calls for sugar but taste the mix after adding the chocolate chips. You may find you don't need any at all.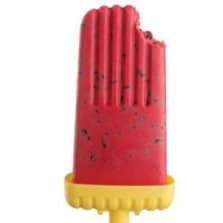 Fruit and Yogurt Pops
Layer Greek yogurt mixed with honey (or use vanilla or lemon flavored yogurt) with pureed fruit (blueberries here) and layer for a creamy frozen treat.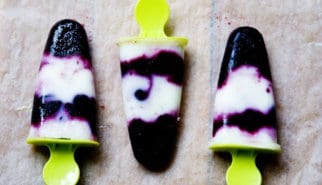 Sweet Orange Vanilla Popsicles
The taste of a Creamsicle without all the sugar, this has only 3 ingredients – orange juice, a dash of vanilla extract and plain or vanilla yogurt.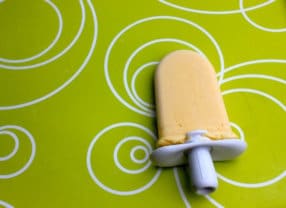 Green Popsicles
Another vegetable in disguise, banana, mango and juice hide the nutrient packed baby spinach.