My pets never let me dress them up for anything. No cooperation at all! Somehow these owners not only got costumes on their pets but their pets put up with it long enough for them to get a picture. Take a look at these cuties in costume.
Puppy Bee
A cute little puppy needs a cute little costume.  Makes you want to get a puppy for Halloween instead of Christmas…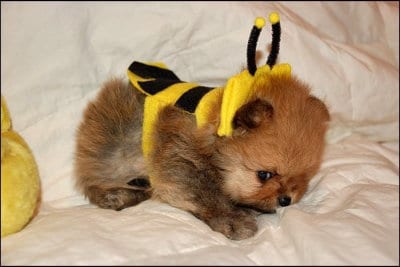 Cat Hat
Cats don't take kindly to being dressed up…and you can see how "happy" this guy is. A hat is about as far as you'd get.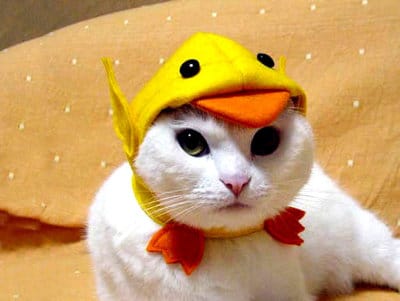 Three Headed Dog
I had no idea but there are costumes like this for all sorts of breeds – large or small.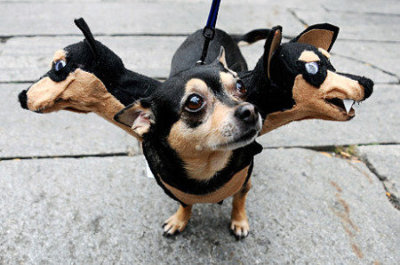 Rodent to the Rescue
Cats, dogs…why not hamsters and guinea pigs?  This one is from a shop on etsy that sells costumes just for these (un)lucky creatures.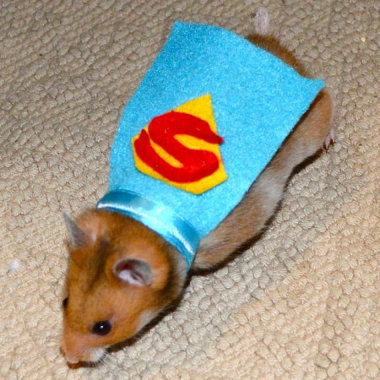 Spider Fido
Oh my gosh…how to turn a cute little dog into a creepy spider…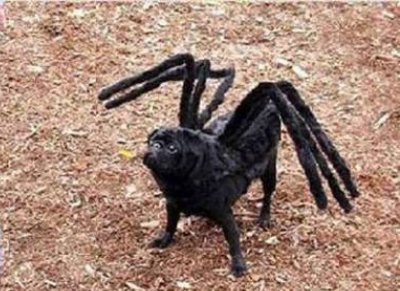 Pumpcat
Oh the indignity!  Yes…another hat for your cat.  Not surprisingly, it's hard to find cat costume pics since they just won't put up with this stuff.