It's that time of year when everyone wants to grill. We've gathered the tips you need to keep your grill in top shape, for everyone to stay safe and cooking methods to make sure your grilling is a success.
Seasonal Cleaning
Remove and wash the grates using a stiff brush to remove food bits.  For charcoal grills, lean out any leftover charcoal or ashes and wash then rinse inside and out.  For gas grills, remove the gas tank and inspect connections and burners for leaks, blockages or wear.  As you remove the grate and other sections wash off any grease from them and the grill interior.  If the briquettes are heavily crusted, replace with a new batch.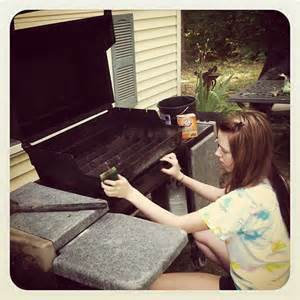 Before You Start
Some people swear that cooking on a "seasoned" grate is the way to go. But it's best to scrub away food particles before cooking. Some gas grills have a "clean" option which raises the heat so that particles are burned off. Once the grate is clean, spray or wipe with oil for no-stick grilling. If you have a gas grill, it doesn't hurt to inspect the gas line each time.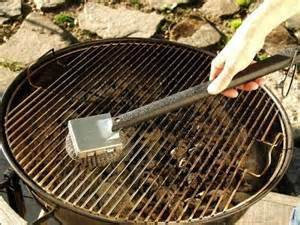 Getting the Heat Right
Depending on what you're cooking, you'll need to adjust the temperature. That's fairly easy on a gas grill with temperature dials and multiple burners that can be turned on or off. Keep the lid closed until the required temperature is reached and you're all set.
With charcoal grills it's a matter of how much charcoal you use and how long you let them heat up. The more charcoal, the longer you can cook. First make sure any lower vent is open at least halfway. (Open more for more air intake/quicker start or close a bit if it's too windy.) Start with a mound of charcoal (like a pyramid) and squirt with the recommended amount of charcoal fluid. Or use a charcoal starter that uses paper to get the coals going instead. Light the coals but don't cover the grill. Coals are ready when they turn ashy and you can see a red glow – usually about 15-20 minutes – but let them burn a little longer if you need to cook at a higher temperature. You can also test heat level by placing your hands over the grates.  Use long handled tongs to arrange them in the pattern you need.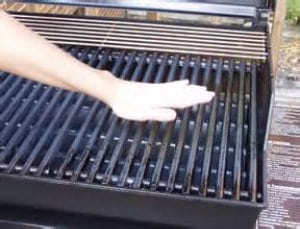 Direct or Indirect?
Direct method is great for most grilled favorites like steak, boneless chicken, veggies, hotdogs and hamburgers. On gas grills, this means cooking directly over a lit burner with the lid closed. If you're using a charcoal grill, spread the lit coals evenly on the bottom of the grill and place food anywhere on the grate. You can leave the top off for fast cooking food or put it on if you want to retain more juices/cook a little slower.
Fatty foods or those that will take longer than 30 minutes should be cooked using an indirect method. Roasts, whole or bone in chicken, turkey, ribs and briskets are some examples. For gas grills, that means turning on one or only the outside burners and placing the food to the side/in the middle of the grill over the unlit burner. For charcoal grills, arrange the lit coals in a circle or to one side and place a drip pan in the empty area over which you'll place the food. You'll need more charcoal than with the direct method to start. And if you'll be cooking over an hour, periodically add 16-20 briquettes to the outside of the lit coals, then move closer to the pan as they heat up and the others burn out.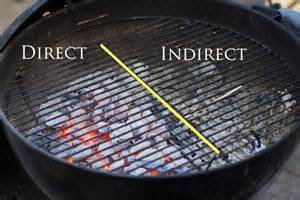 Safety Checklist
Location is important. Keep the grill away from the house, deck, trees or any flammable materials. And never use a grill indoors.
If you use charcoal fluid, don't keep adding it to lit or newly added charcoal.
Keep flammables including aerosol cans away from the grilling area.
Use insulated, flame retardant mitts and long handled utensils.
Grease fires should be put out with an extinguisher or baking soda. If you only have water, keep a safe distance as water can cause grease to explode.
If a gas grill doesn't light within 10 seconds, turn it off, keep the lid open and wait 5 minutes for any gas to dissipate before starting again.