Make some reusable lunch bags for the kids. The little ones will love these, especially if they have some design input. And while the "older" set prefers paper bags (or no lunch at all) you may be able to use one of these patterns to fashion an acceptable substitute. Probably best to make a few for each school year since we all know how kids tend to "forget" to bring stuff back home…
Click on the link below each picture for instructions.
Oilcloth Lunch Bag
Oilcloth is great because it stands up to moisture.  This one is lined to give is some insulating properties, but you can skip that if you want.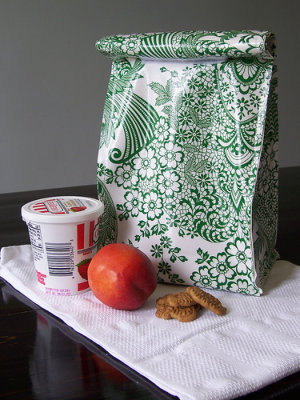 Wide Bottom Lunch Bag
For accommodating food containers, here's one with a wide bottom made of oilcloth.  You can skip the handle by making the bag taller and just folding it over.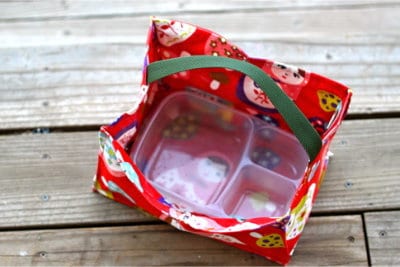 Fabric Lunch Bag
With or without a message on it, a fabric bag is a green (and easy to clean) choice.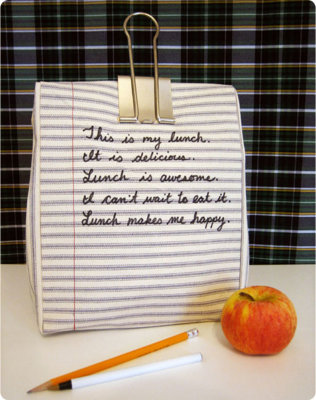 Duct Tape Lunch Bag
Yes, you can use duct tape for anything!  This one is fabric backed tape but you can use all tape by folding the tape to cover the sticky side.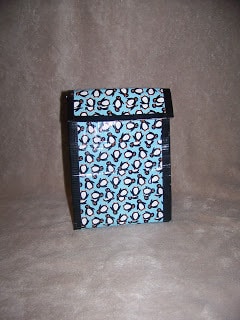 Sandwich Bag
For the minimalist, you can make these easy lunch bag.  This site also has lots of other ideas for DIY lunch bags.