Sweepstakes, contests and giveaways – whatever you want to call them, they've been around forever.  They're not only give retailers a chance to expand their market but someone always wins something.
Each day, there are thousands of new ways to win.  At yoFreeSamples, we're collecting the hundred plus a day giveaways at Amazon.com (look for our Bouncy Box Giveaway list posted daily).  And we're looking for more way to find sweepstakes because, yes, we like free stuff.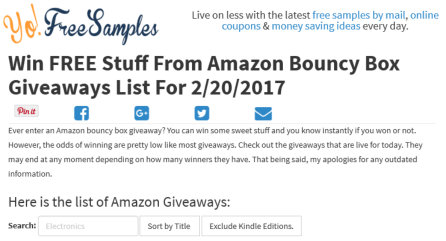 That said, there are some things to keep in mind when you're entering giveaways.  First is time.  Even with the speed of online entries, you'd have to have a lot of free hours to enter them all.  So our first tip is to focus on prizes you really want.
Second tip is to choose wisely.  Let's face it. The chances of winning are always small, but if you choose contests that might have less people entering, your chances will be better.  Look for:
Restrictions – Limits by gender, age or state all whittle down the number of entries.
Prize Size – Everyone wants the big stuff so there will be more competition.  Doesn't mean you shouldn't enter for something you really want, but don't ignore the smaller prizes.
Entry Difficulty – If you have to do something to enter – write a post, send in an video, provide a UPC code and so on – chances are many people will skip the contest.
Go Local – National exposure means more entries.  So add some locals only contests to the mix. You'll find them in newspapers, at restaurants or retailers, on TV or radio or those magazines you find at the grocery store.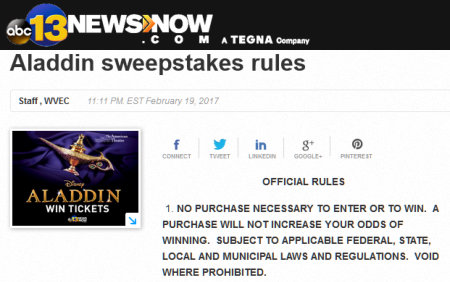 Short Entry Period – The less time to enter means the less people have a chance to enter.
Lots of Prizes – If it's a national sweepstakes, the more prizes the better.  Publisher's Clearinghouse, for example, has a 1 in 223 chance of winning one of it's smaller prizes. Not bad considering your chances are 80,000 to one of winning the grand prize.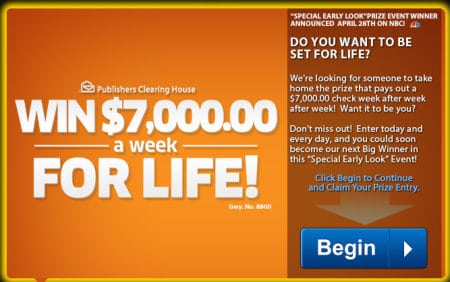 Another thing to remember is that when you enter a sweepstakes or giveaway you're giving away something, too – your personal information.  Be prepared for an influx of emails and snail mail.  Of course, you'll want to make sure you don't miss a "winner" notice.  And while it's easy enough to toss the snail mail in the recycling bin, an overflowing email account is another thing.
If you haven't all ready, consider creating a special email account just for sweepstakes or use your email software's filters to place these types of emails in a special folder.   And don't set your spam software on automatic rejection.  Have it set to place all "junk" emails in the junk mail folder. You don't want to miss anything!