Winter…rainy days…or just too tired of going "out" to play days, sometimes kids just want to stay inside. Coloring, TV and toys get boring after a while. So mix it up with some of these indoor activities that my kids loved.
Bird Watching
Place a feeder in the backyard that's visible from a easy to access window. Hanging it from a tree is ideal especially if you get one of those
Squirrel Buster feeders
(they really work!). Have the kids watch for different species (a bird guide is great if you have one – or have them find the bird online) and write them in a log book. Since we know the kids will get antsy after 15 minutes or so, schedule "watch" times every few hours on the hour.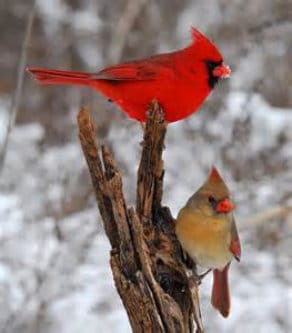 Indoor Scavenger Hunt
Create a list of goodies around the house for them to collect or hide things for them to find. The "winner" gets to pick the lunch or dinner menu. And just in case there are any "winner" issues, have a second (or third) list ready to go. If you work this right, they'll be busy for hours!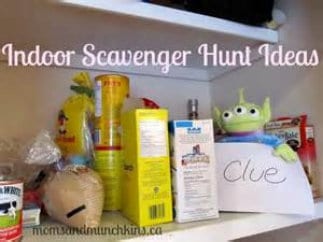 Spa Time
Who doesn't like be pampered? I used to give my kids facials or do their nails. And yes, even the boys liked it. Yes, you have to get involved (unless an older sibling wants to be the "esthetician") but it's worth your time. The spa treatment has a very calming effect and a little time spent on pampering usually led to a very quiet afternoon.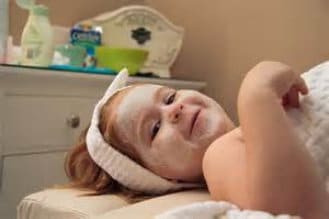 Science
Keep a box of items that can be used for "experiments" (here are some good
kid's science project ideas
…) that aren't too messy and are still fun. I found the "static electricity" balloons to be a real winner since they can "stick" the balloons just about anywhere.  And when they're done, they get to pop all those balloons!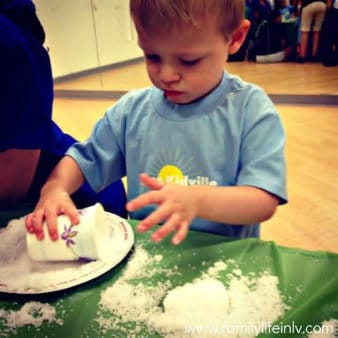 Indoor Camping
Pop up the tent or make one out of sheets. Add some sleeping bags, pillows or blankets, a cooler with some snacks and some books, toys or radio (okay…that's what we used back in the day…maybe a video game or mini TV is more modern…) and they won't come out for a looooong time.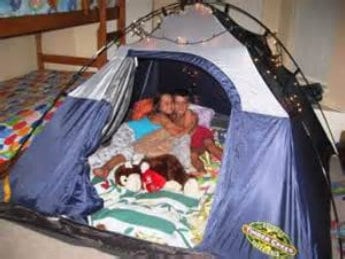 Boxes
There's something about a box…especially big ones that they can turn into a house or fort. But even smaller boxes can keep them entertained. Take mid-sized ones apart at the top and bottom and give them some packing tape to "build" a bigger box. Or tape a bunch of smaller boxes shut to use as building blocks.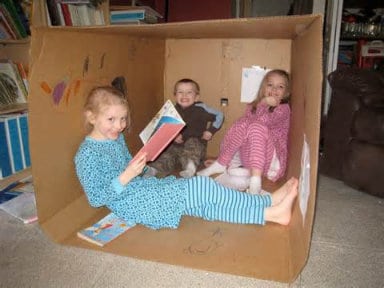 The Sink
The little ones love the sink – and any sink will do. I used to put a step stool in front of the downstairs bathroom sink which I filled with bubbles.  But "doing dishes" at the kitchen sink works, too. Provide a variety of non-breakable containers, more soap and a sponge or two. And don't forget to put some towels on the floor!
Flashlights
I don't know what it is but kids can spend hours with a flashlight. They either like to "explore", watch the light bounce around or scare themselves and their siblings. There are flashlights with colored filters or star stencils, but a plain old household one is just as good.  Just make sure there are no locks on the closet (or bathroom) doors…