According to the American Farm Bureau, the average cost of a Thanksgiving meal for 10 in 2015 was a little over $50. What makes up a Thanksgiving meal? Turkey, rolls, sweet potatoes, pumpkin pie, whipped cream, milk, stuffing, cranberries and peas. Not so bad, I guess. But with prices for everything rising, who knows what this year will bring?
How to keep the cost down no matter what you're serving? Here's our strategy to save on your Thanksgiving meal – this year and any year.
Snag a Free Turkey
Check the grocery ads for stores that give you a free turkey with purchase. Some offers are for frequent shoppers only – you have to save up enough points over time. But others will throw it in for a one-time purchase that meets a minimum amount. Just make sure you're not buying stuff you don't need to meet the minimum to get that free turkey.
Find the Loss Leaders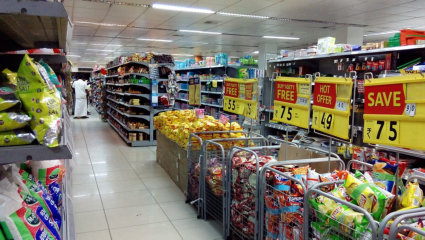 Stores try to lure you in with deals on holiday staples on which they're willing to take a loss. And their loss is your gain! Look for discounts on flour, sugar, canned pumpkin, bread, white potatoes – and if you couldn't get a free turkey, special pricing on the big bird. Stock up not just for Thanksgiving but for the rest of the year on items for the pantry.
Grab Coupons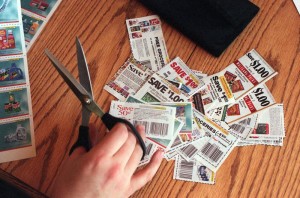 Go through your coupon stash or start collecting coupons online or in magazines/newspapers for items you know you'll be buying. If you don't subscribe to you local paper (or at least buy a Sunday paper with all those ads!), look online for grocery coupons. In fact, we have some right here! Check out our grocery store coupons on our Sunday Circular coupon list (scroll to the grocery store section) or our Resources page with lists of printable coupons from various sources.
Make it Yourself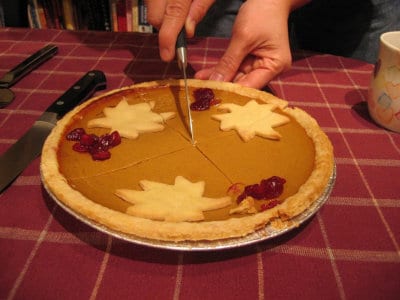 Some things are just cheaper to make yourself (if you have the time…). You don't have to make everything from scratch, but desserts, stuffing and cranberry sauce are a few examples where making it yourself is cheaper. One tip. If pies aren't your strong suit, purchased pies or pie crust can be worth the cost. Or, skip or cut down on pies and make other holiday treats like pumpkin bread with whipped cream, apple crisp or bread pudding.
Outsource!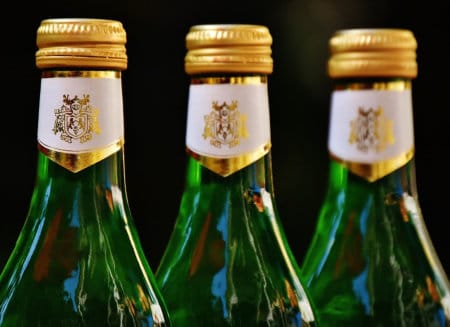 Most guests want to bring something, so let them! Pick things you don't like to make or don't have the time to make. Foods that don't need heating or refrigeration are great if you don't have a lot of kitchen space. Some suggestions? How about cranberry sauce, desserts, rolls and appetizers. And having guests bring a bottle of wine, six pack of beer or their favorite soda means less for you to spend on beverages.