Autumn is upon us, and with the kids back in school, Mom can finally get some rest—and get some work done. But when the kids come home, keep them occupied and entertained with these simple and free autumn activities:
Collect Acorns and Pine Cones
The kids will have a blast going outside to hunt for acorns and pine cones. Make a contest to see who can find the most. When you're done, the kids will love using their findings for art projects. Get out some paints and glue and let them make dolls, scarecrows and other creations with the acorns, pine cones, felt or construction paper, grass and even feathers. Toss some googly eyes into the mix and watch their imaginations come to life.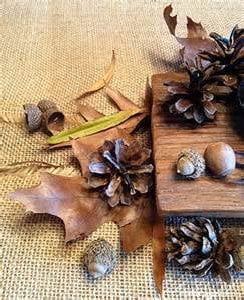 Leaves!
Raking leaves may be a chore for Mom and Dad, but the kids will go to town with the rakes if the promise of jumping into the leaf pile awaits them. Choose some of the best leaves in the yard and use crayons to make classic leaf rubbings. Or choose the most colorful leaves and let kids make mosaics and other art projects with them.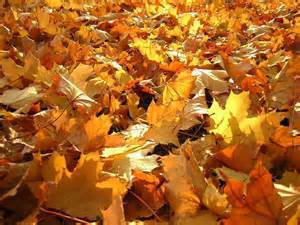 Nature Walk
Autumn is a great time for a nature walk with the kids. Not only is the weather generally cooler and conducive to outdoor exercise, but the scenery changes almost on a daily basis. Take the opportunity for a nighttime walk and ask the kids to identify the different sounds they hear.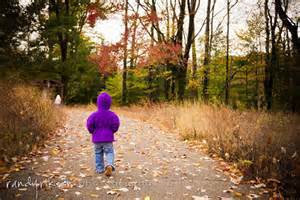 Scavenger Hunt
Acorns, pine cones, leaves…turn all the wonders of Fall into a scavenger hunt.  And you don't need to go someplace special.  Look around your own backyard for items the kids are most likely to find.  Once they're finished, they can make a collage.  Or for a different twist, make it a "sightings" hunt.  Have them take photos of a cardinal, squirrel, a falling leaf.  Print the photos or have them make a slide show.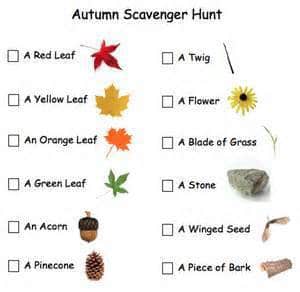 Thanks for being a reader, and have a great day! Please share:
The links this post may contain affiliate links which we earn a commision from. See the bottom of the site for full privacy, disclosure and terms & conditions policies.
---